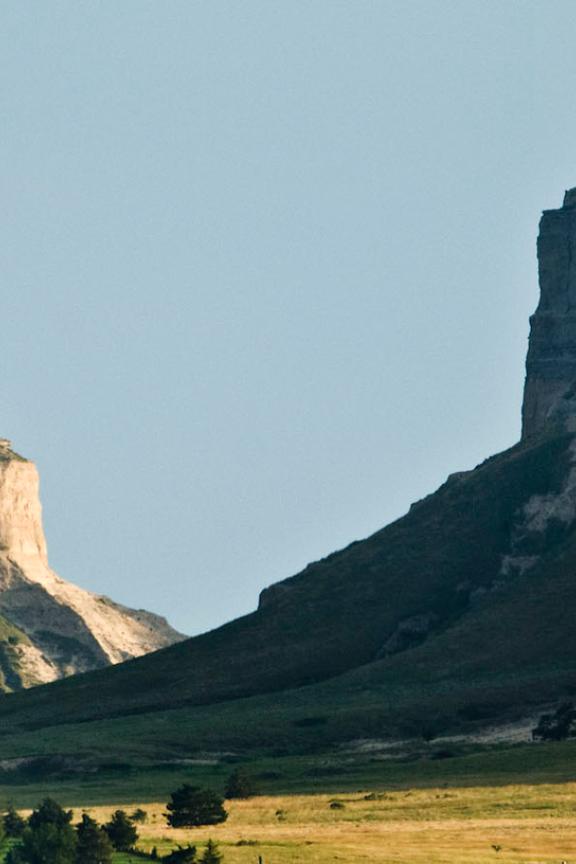 2023 Group Operator FAM Tours
Omaha to the Central Nebraska Flyway Group Operator FAM Tour
March 13-17, 2023
This tour starts and ends in Omaha and takes you from the cosmopolitan buzz of Nebraska's two largest cities, Omaha and Lincoln to the wide-open fields of the Central Nebraska Flyway where we witness up-close one of the world's most amazing wildlife phenomena. During the annual Sandhill crane migration between Grand Island and North Platte along the Platte River, more than one million, or 90 percent of this bird's population, migrate through Nebraska on their way to their breeding grounds in Canada, Siberia, and Alaska. Sunrise, sunset, and afternoon guided tours are available during crane season from mid-February to mid-April.
---
Buffalo Bill's Rails & Trails West Group Operator FAM Tour
17-21 April 2023
Hitch up your wagon and head west to the land of Buffalo Bill Cody, cowboys, showgirls, the Old West, and buffalo herds. This tour starts in North Platte, the home of Buffalo Bill Cody where you'll meet him and his wife and hear the exciting stories of their lives and adventures. The landscape of western Nebraska is anything but flat and boring as you're peering far off into the distance from atop Scotts Bluff National Monument, 800 feet above the North Platte River Valley. Explore the town that was declared to be "too tough for Texans" and find out why Ogallala was one of the rowdiest cattle towns in the west. Also come face-to-face with the American bison and learn more about these magnificent sentinels of the Great Plains.
---
Eastern Nebraska Encounters Group Operator FAM Tour
August 14-18 2023
Eastern Nebraska is home to amazing group tour destinations from the urban chic of Omaha and Lincoln and their historic downtown districts to the tree-lined banks of the Missouri River and the rolling fields of northeast Nebraska. This tour takes you on a journey through exceptional landscapes and attractions. Explore how Nebraska became the official Home of Arbor Day in Nebraska City. Visit Europe without needing a passport in Omaha. Follow in the footsteps of Johnny Carson, Nebraska's native son in Norfolk and hear the heartwarming stories of Father Flanagan and his efforts to save wayward boys from a life of hardship.