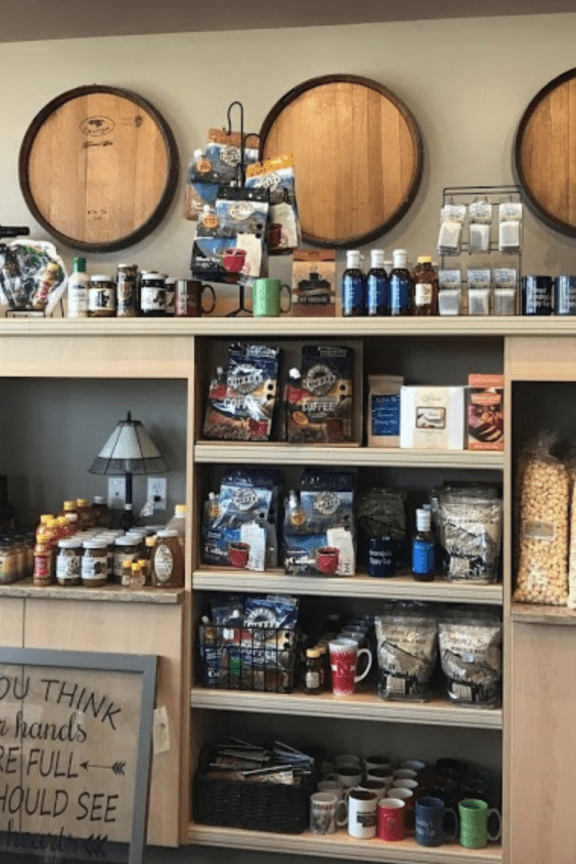 10 places to shop local in Nebraska this holiday season
'Tis the season to shop. Before you venture into the chaos of busy department stores and never-ending lines, pay a visit to your local small businesses. Small businesses are the heart of Nebraska communities and it is more important than ever before that residents and tourists alike give them some extra love.
As the holiday season quickly approaches, the Nebraska Tourism Commission encourages you to support small businesses in your community by shopping local. Here is a list of 10 locally owned and operated businesses to support this season!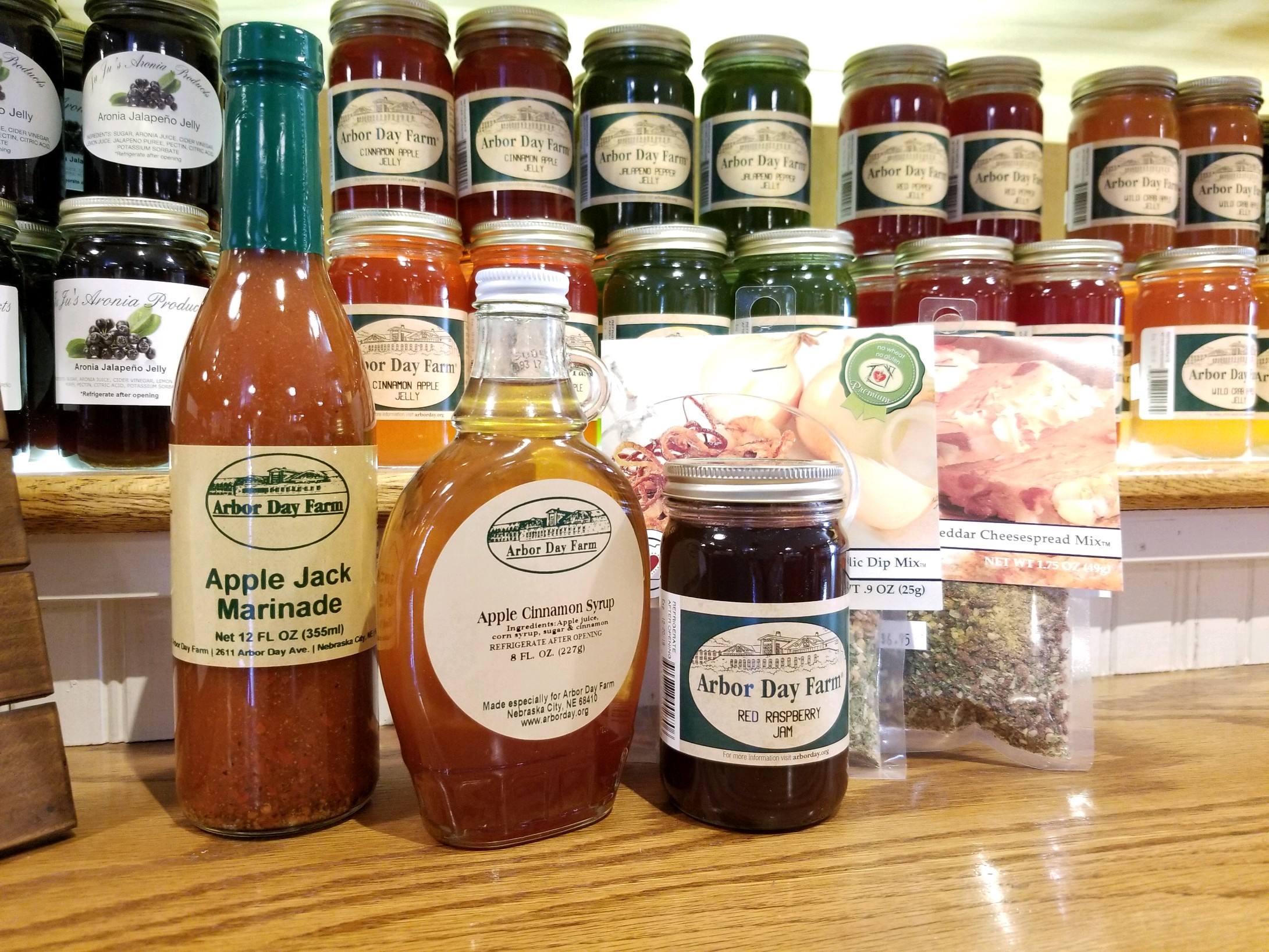 Nebraska City
Delicious jams, jellies, pies and more make the perfect gift.
Shopping for a wine lover? Apple House Market sells roughly 18 red, white and fruit-flavored wines hand-crafted from Nebraska-grown grapes. Pick up a bottle or gift a wine tasting experience; they'll even get to keep their wine glass from the tasting, so it's basically a second present!
Greenwood
Baker's Candies has been producing their gourmet chocolate meltaways out of Greenwood, Nebraska for three generations. These creamy confections are world-renowned for quality and flavor and are a favorite amongst many Nebraskans. Baker's also offers a variety of gift items to simplify your holiday shopping list. If life really is like a box of chocolates, we'd suggest a box of Baker's Assorted Meltaways.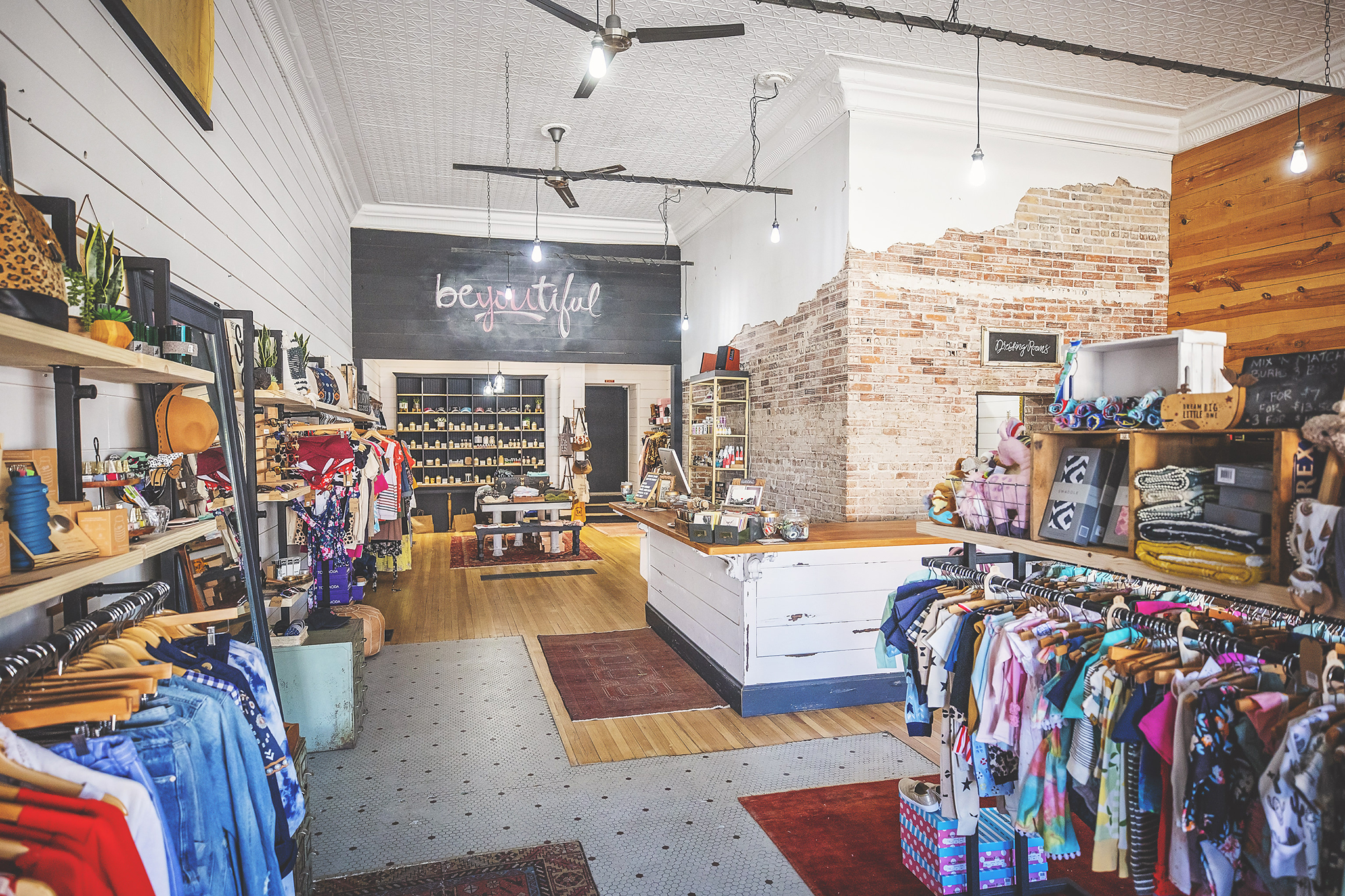 Valentine
Broken Spoke features unique apparel, beauty and décor items produced by vendors who are passionate about making a difference. A portion of the proceeds from the item you purchased will go to cancer research, homeless shelters or many other worthy causes. This boutique has an eclectic blend of women's and children's clothing, accessories, beauty products and much more.
Plus, for every order placed, Broken Spoke plants two trees to help lessen their carbon footprint!
Sidney
Shop the shabby chic farmhouse furniture and decor items at the French Door Antique Mall. Holiday shoppers looking for unique and one-of-a-kind gift ideas are sure to find them amongst the shop's ever-changing inventory of handmade and refurbished items.
The French Door also offers other local hand-crafted products such as soap, bath bombs, candles, jewelry and more. Support local makers and creators with a trip to French Door Antique Mall.
Lincoln
Find the perfect gift for the corn-fed, Nebraska-loving person in your life at the From Nebraska Gift Shop. Whether you're looking for some new Husker gear or quality products made right here in state, this gift shop is all Nebraska, all the time.
From Nebraska doubles as a tasting room for the state's largest and most awarded vineyard, James Arthur Vineyards. Shop and sample JAV's selection of 16 Nebraska grown and produced wines, from full-bodied reds to refreshing rosés.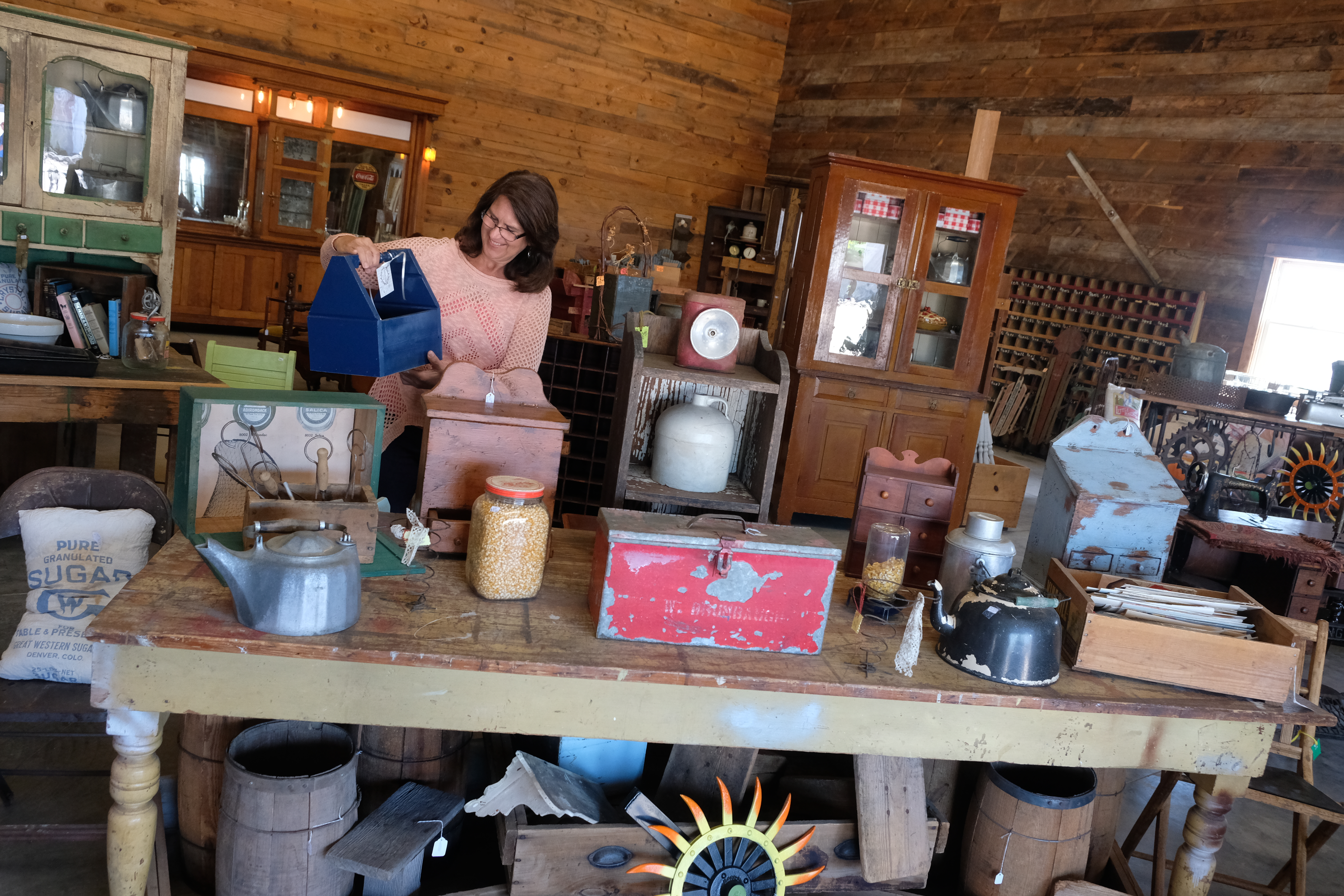 North Platte
Since opening in 2012, Grain Bin Antique Town has been collecting vintage antiques in their 20 restored granaries located southeast of North Platte. Local collectors are always on the lookout for antique pieces and rare finds to add to their exceptional collection.
With unique furniture items, glassware and much more, there's something to strike every shopper and gift-giver's fancy.
Kearney
Since 1996, GROW Nebraska has helped the state's small businesses from both rural and urban Nebraska connect with customers near and far. Currently offering an array of products handcrafted, produced and designed by over 90 different Nebraskan creators, there's something special for everyone on your holiday gift-giving list. Plus, GROW Nebraska's website buynebraska.com provides a safe and simple alternative to in-store shopping.
Tip: Check out the GROW Nebraska website business directory to discover plenty of other local Nebraska businesses to support this holiday season.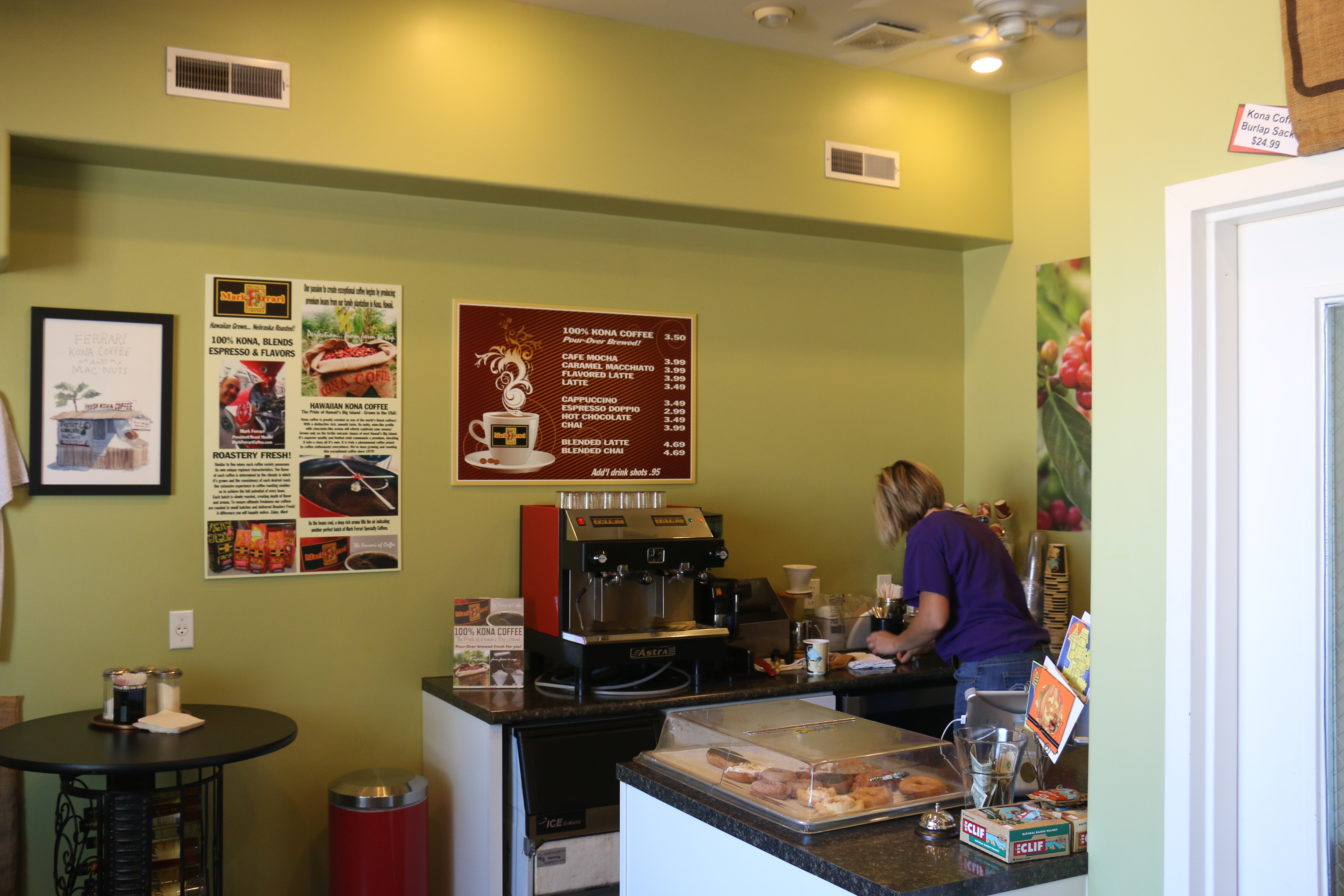 Oshkosh
Roasted, blended and packaged out of what was once an auto repair shop in a town of a mere 800 residents, Mark Ferrari Specialty Coffees produces world famous Hawaiian Kona coffee. Nothing beats sipping a rich chocolate caramel brew or smooth crème brulee blend on a snowy winter's morning. These "Hawaii-grown, Nebraska-roasted" coffee beans make a fragrant and flavorsome gift for the coffee addict in your life.
Tekamah
Let the ladies at Master's Hand Candle Company & Gift Shop lend a hand and help you find the right gift to make anyone's season merry and bright. Say "happy holidays" with hand-poured candles, "season's greetings" with some sweet Serendipity Chocolates and "bring glad tidings" with tasty treats like pies, cakes and cookies.
Alliance
Steph's Studio offers high-quality photo printing and photo restoration services to preserve your most precious memories. With custom framing and matting, this is a hassle-free gift idea that is sure to please. You can also capture memories big and small with family portraits, senior pictures and even photos of Fido with a photo session with Steph's. 
Bonus
Ring in the season with a "Nebraska. Honestly, it's not for everyone" hoodie, shirt or mug. Nebraska Tourism Commission merchandise makes a great gift for travelers young and old and can be purchased through the GROW Nebraska website!