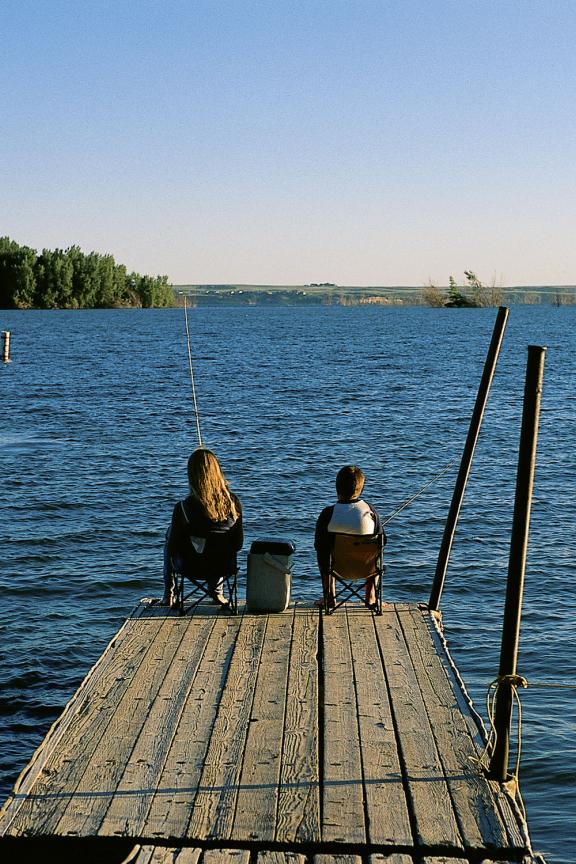 How to make the most of the last weeks of summer
Summer has flown by, and as the season slowly starts to wind down, it's time to use some of those hard-earned vacation days to discover Nebraska's amazing tourism destinations! Whether you're looking for a relaxing day on the water or an unforgettable adventure, there's plenty for you to enjoy.
Check out these awesome activities to help make the most of the last few weeks of summer!
Head to the Zoo
Scottsbluff, NE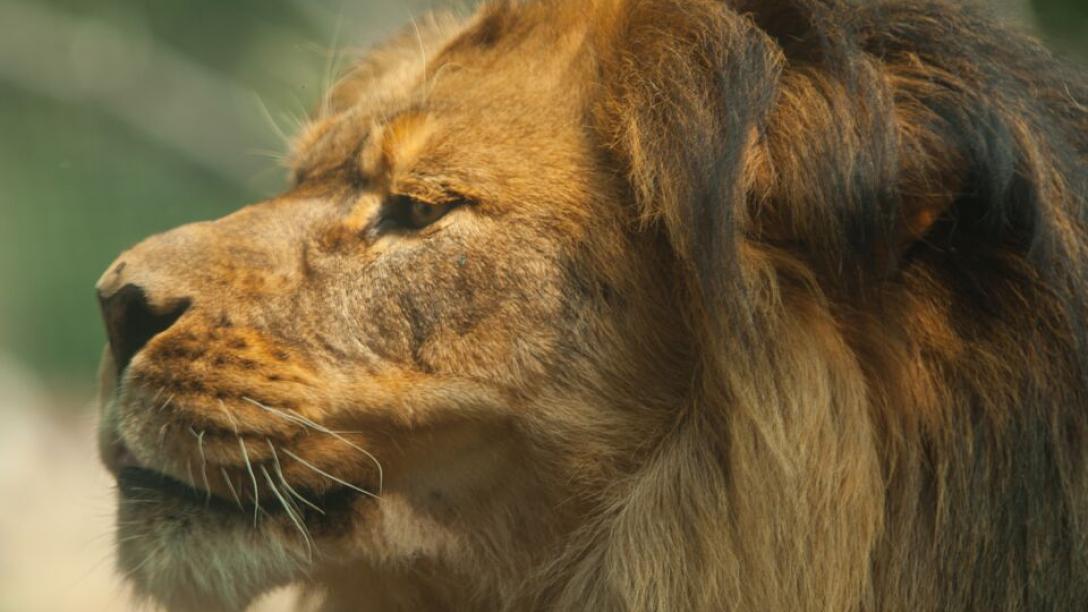 Go for a walk on the wild side at Riverside Discovery Center and get up close with the 16 rare species housed at this zoo. The zoo features many other interactive experiences for children like a playground, dino dig and splash pad.
Don't forget to also stop by the Lincoln Children's Zoo and check out the awesome new giraffe feeding exhibit!
Check out all the other zoos and wildlife exhibits in Nebraska here!
Enjoy Water Activities
Grand Island, NE
Spend the day soaking up the sun and having some fun at Island Oasis Water Park. The park features four water slides, two speed slides, a lazy river and a 350,000-gallon wave pool.
Brownville, NE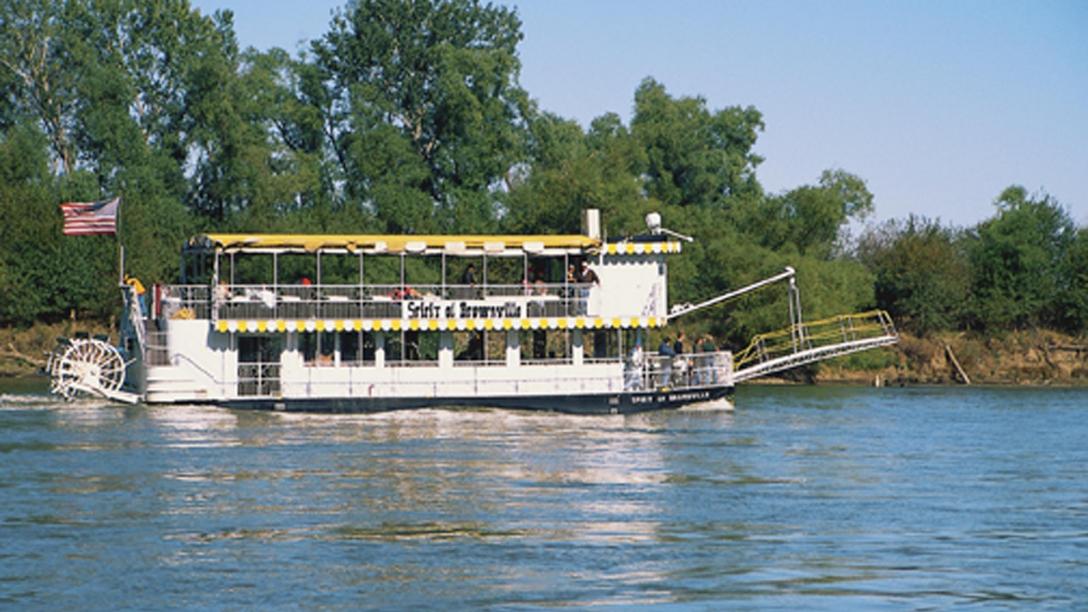 Cruise down the "Mighty Missouri" in a traditional riverboat and experience the river as Lewis and Clark did. Offering both Sightseeing and Dinner tours, The Spirit of Brownville provides a family friendly and affordable adventure on the historic and beautiful riverfront.
Ogallala, NE
What would a summer be without a day spent at the lake? Boating, jet-skiing, fishing, camping and more: you won't run out of things to do at this 30,000-acre lake reservoir with nearly 100 miles of shoreline.
Watch a Drive-In Movie
Neligh, NE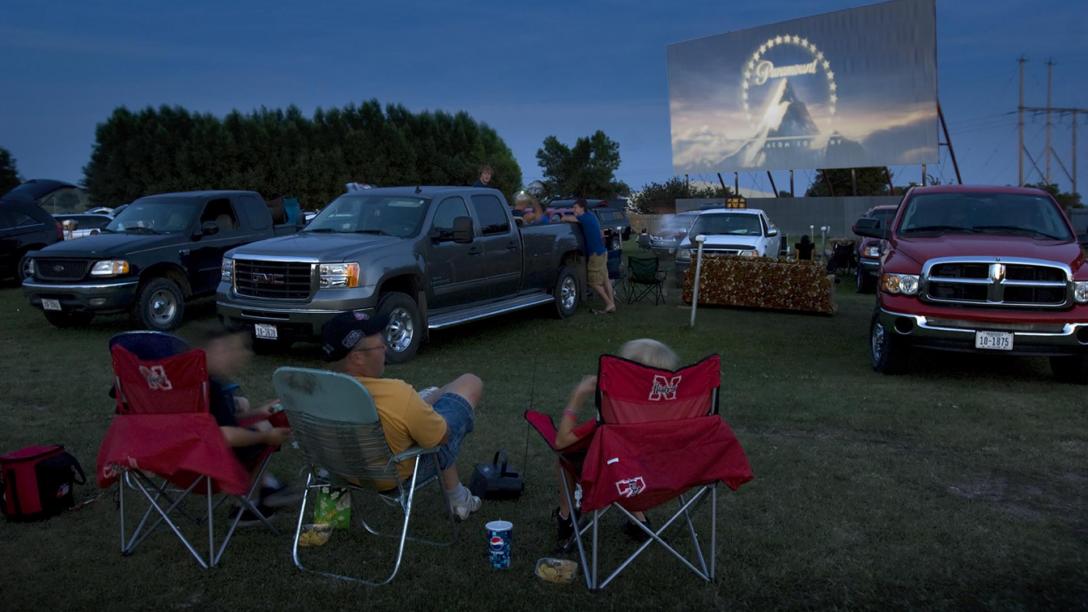 Find fun for the whole family at one of just two remaining drive-in theatres in Nebraska. Playing both current and past films, the drive-in has showings every night of the week, so head on over for an experience that both kids and parents will love.
Catch a film at these other Nebraska theaters!
Go on an Adventure
Scotia, NE
Tour over 6,000 feet of unusual and historic honeycomb caverns at Happy Jack Peak and Chalk Mine. This remarkable diatomic mine is one of two known mines in the country, and the only publically accessible chalk mine in the United States.
Nickerson, NE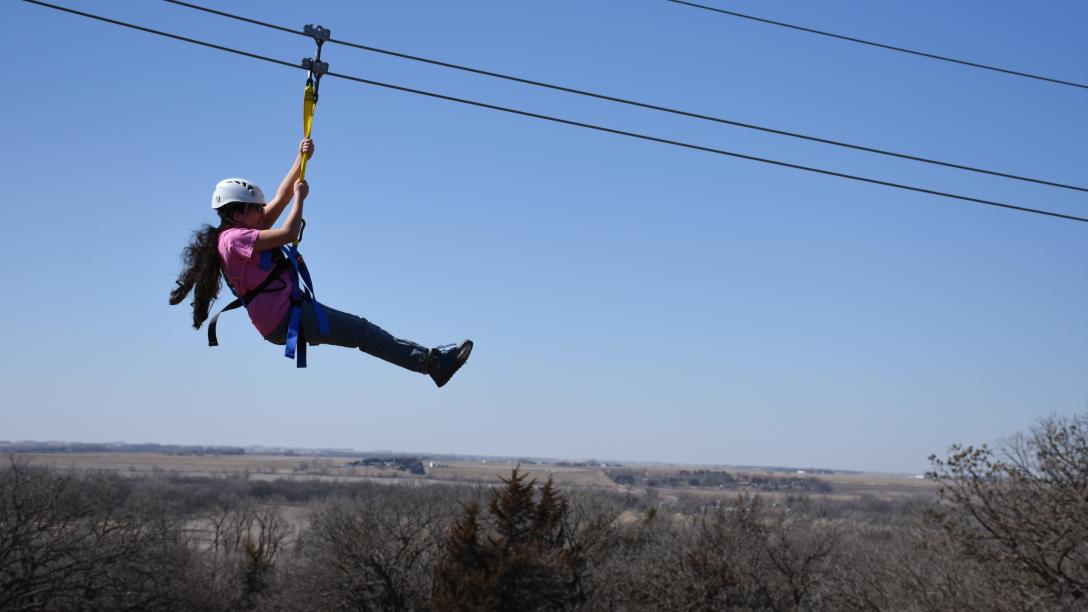 Fly high at Nebraska's first zip line tour at Camp Crossed Arrow! Riders age 10 and up can soar through 1,950 feet of line and experience fantastic views and thrilling fun.
Still feeling adventurous? See all the other awesome adventures you can find in Nebraska!
Sweet Treats
What better way to end a full day of hot summer fun than a visit to the ice cream shop? Wherever you are in Nebraska, you're not far from a tasty treat that's sure to tickle your taste buds. Check out just a few of the ice cream shops and parlors serving delightful and delicious dishes.
Springfield, NE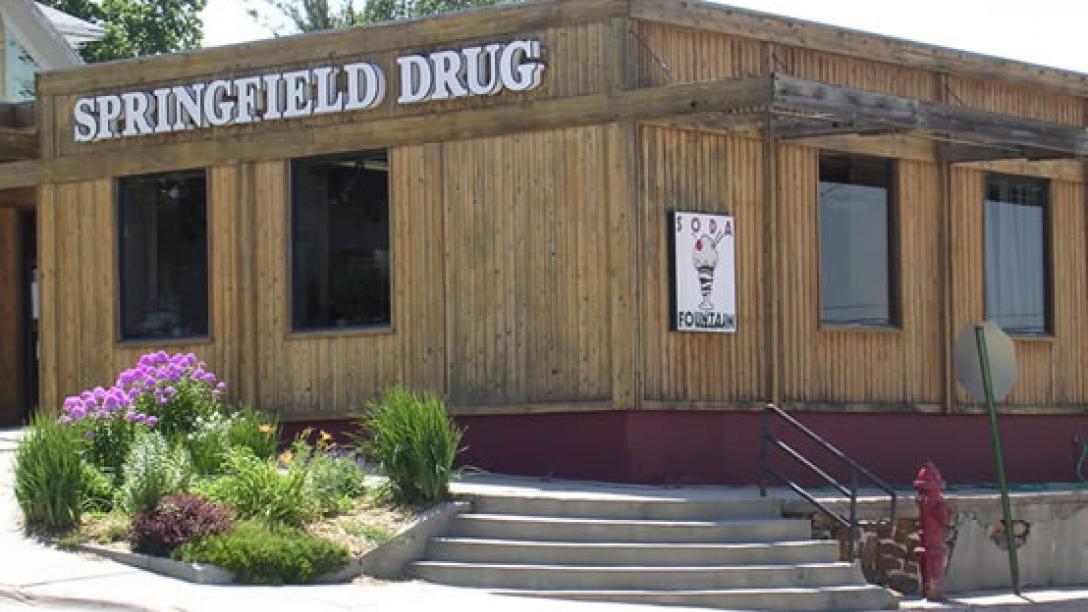 Originally built as a bank, and still retaining exposed brick walls and the vault, Springfield Drug is a unique destination for a great ice cream treat. Treat yourself to a sundae, malt or a traditional soda from the refurbished soda fountain (and don't forget the sprinkles).
Potter, NE
Visitors from as far as California make the journey to Potter Sundry, a community ice cream parlor and historic pharmacy. This more than 100-year old restaurant is home to the world-famous Tin Roof Sundae, vanilla and chocolate ice cream topped with chocolate syrup, marshmallow cream and nuts; a dish you have to try out yourself!
Atkinson, NE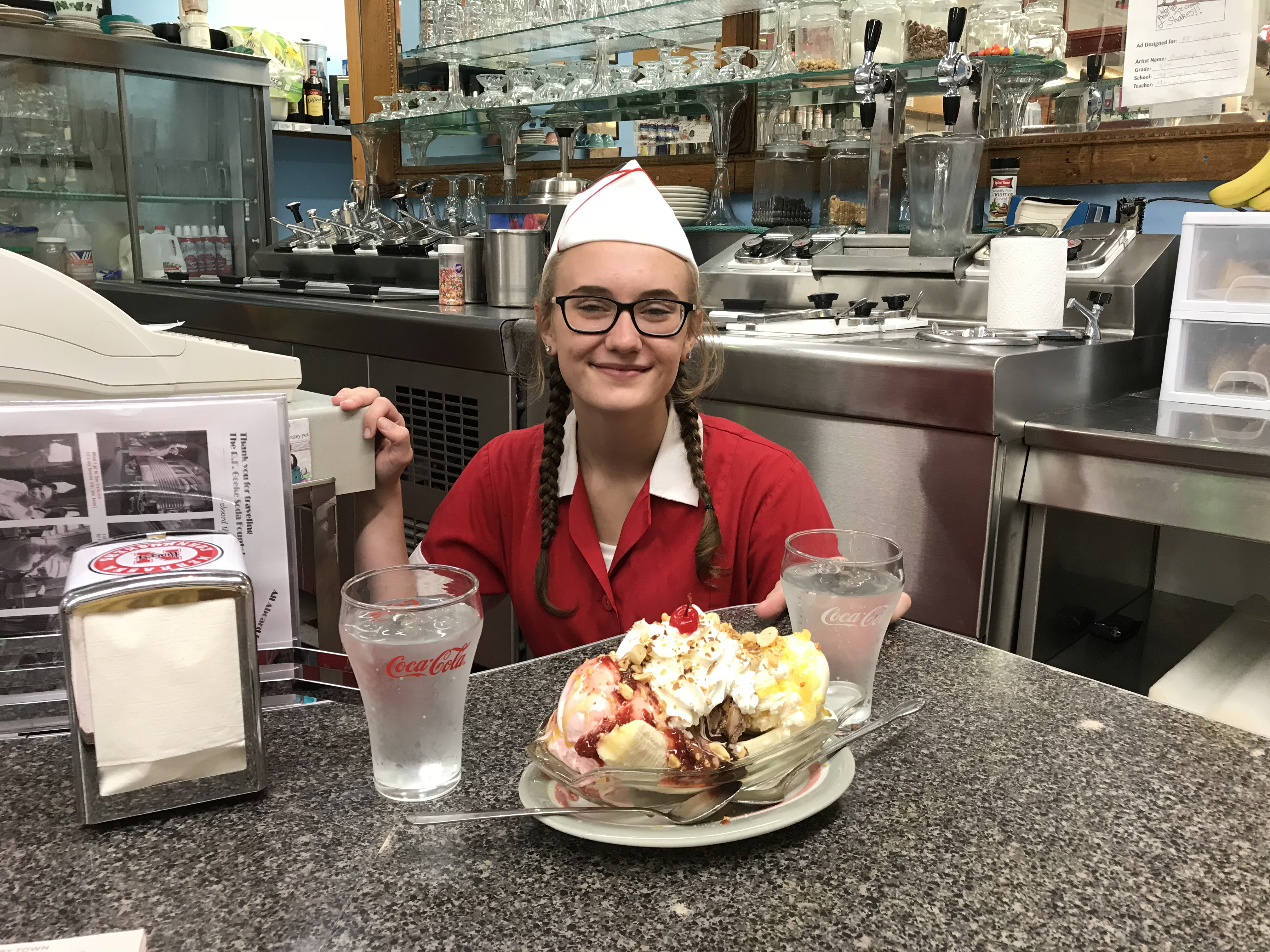 Stop at this locally owned variety store and vintage soda fountain for a blast from the past. Browse their selection of "five-and-dime" items and enjoy a signature sweet treat made by a traditional soda jerk.