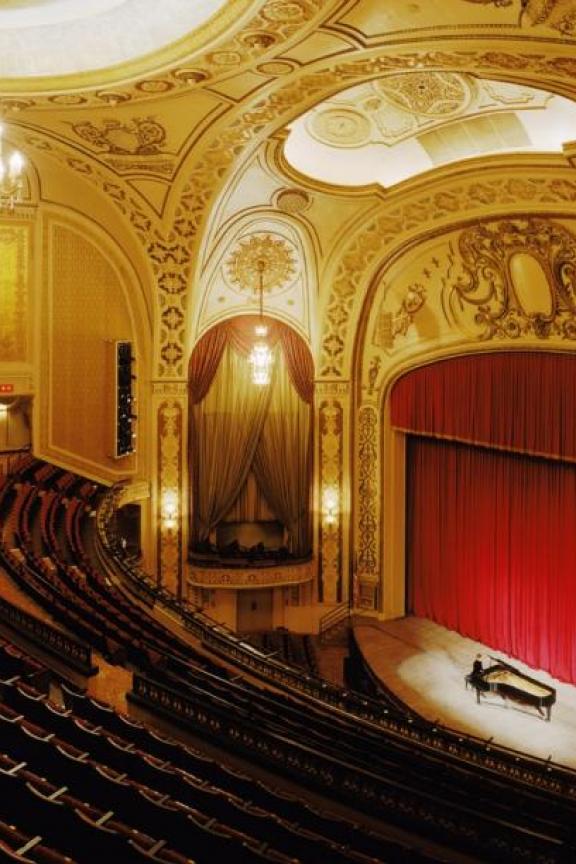 Upcoming Broadway Shows in Nebraska
Honestly, Nebraska isn't for everybody, but neither is Broadway, so if you're someone who enjoys being a little different, we know you'll enjoy the awesome cast of shows that Nebraska's performing arts centers have in line. Over the years, Nebraska has seen some of the most iconic productions to ever grace the stage. This year's Broadway tour lineup is no different, and offers a year full of beloved and outstanding productions that will have you dancing in your seat and singing along to your favorite songs!
Check out the list of upcoming national tours of critically acclaimed Broadway productions!
Omaha, NE

Built in 1927, this 2,600-seat theater has presented the likes of Lucille Ball, Frank Sinatra, Debbie Reynolds and countless other performers, as well as award-winning shows such as Wicked, Rent and Cats. The Orpheum's calendar is filled with amazing shows this year, so don't miss the chance to see some of these classic shows and performers.
September 10 – September 29
December 10 – December 15
January 14 – January 19
February 11, 2020 – February 16, 2020
February 28, 2020 – February 29, 2020
March 17, 2020 – March 22, 2020
April 15, 2020 – May 10, 2020
June 2, 2020 – June 7, 2020
July 7, 2020 – July 12, 2020
Lincoln, NE
The young theater opened its doors in 1990 and dedicated itself to providing education and awareness for performing arts to Nebraskans. The Lied Center also works to get University of Nebraska-Lincoln students involved in performing arts, and offers students free and discounted tickets to a handful of shows each semester. The Lied has a busy season ahead of it, with some of the biggest names in theater taking its stage in the coming year.
October 23 – November 3
November 11 – November 13
January 17, 2020 – January 19, 2020
January 29, 2020 – February 2, 2020
February 8, 2020 – February 9, 2020
March 6, 2020 – March 8, 2020
April 1, 2020 – April 12, 2020
April 23, 2020 – April 25, 2020