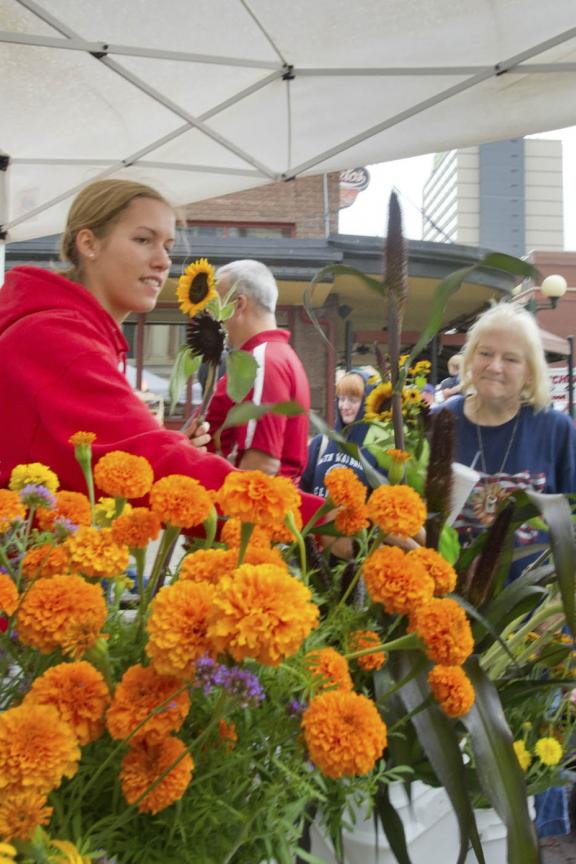 Farmers Markets
THESE ARE NOT YOUR BASIC FARMERS MARKETS.
To market, to market, to buy fresh-baked cinnamon rolls, smokin' hot barbecue and goat milk soap. At farmers markets across Nebraska, you can find it all. 
Mama always said you shouldn't shop on an empty stomach. In Nebraska, we politely disagree. Locals know our seasonal farmers markets are as good for picking out pretty produce as they are for grabbing something delicious from a food truck or vendor. They're also good for showing off some of our favorite places: small-town squares and big-city historic districts. Country markets that stock Nebraska meats and cheeses year 'round. And farms, where autumn pop-up events mean crisp apples and steaming cups of cider.
Trip Ideas
Farmers Markets
Marketplaces
Farms & Ranches
Farmers Markets
Burgers
Special Event Venues
Farmers Markets
Marketplaces
Farmers Markets
Cabins & Lodges
Campgrounds & RV Parks
Vacation Rentals
Tour Operators