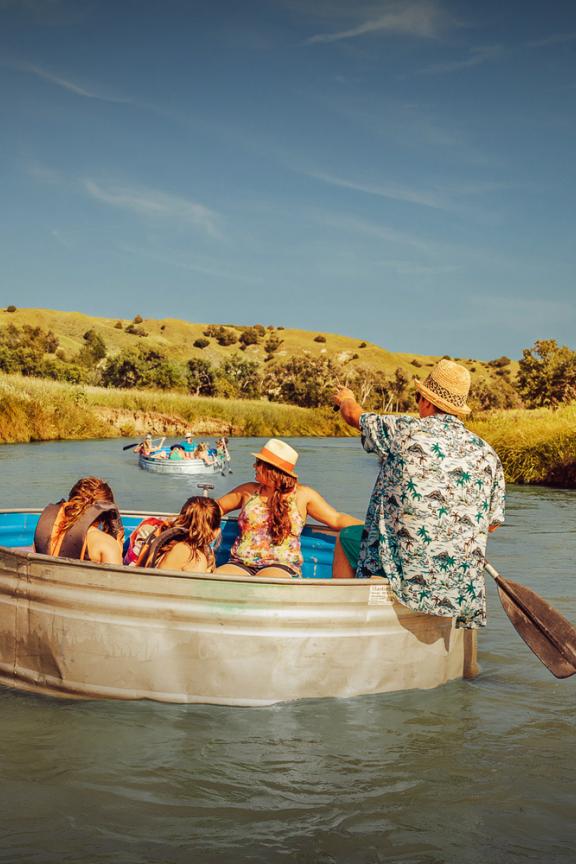 Things to Do
Nothing To Do Here . . . 
In Nebraska, we believe that only boring people get bored. So we invent our own fun. Like when we realized a livestock tank would float. That's just one thing we do, though. Check out all these other totally not-boring things you can do in Nebraska. 
Like riding horseback on an honest-to-goodness ranch. Witnessing a Native American powwow. Attending a concert under Nebraska's night sky. Spending family time at a zoo or water park. Chasing pioneers, cowboys and historic sites along scenic byways. Relaxing in state parks, recreation areas and golf courses with epic views, from sparkling lakes and rivers to wide-open plains to monumental bluffs. Boredom-killers, every last one.