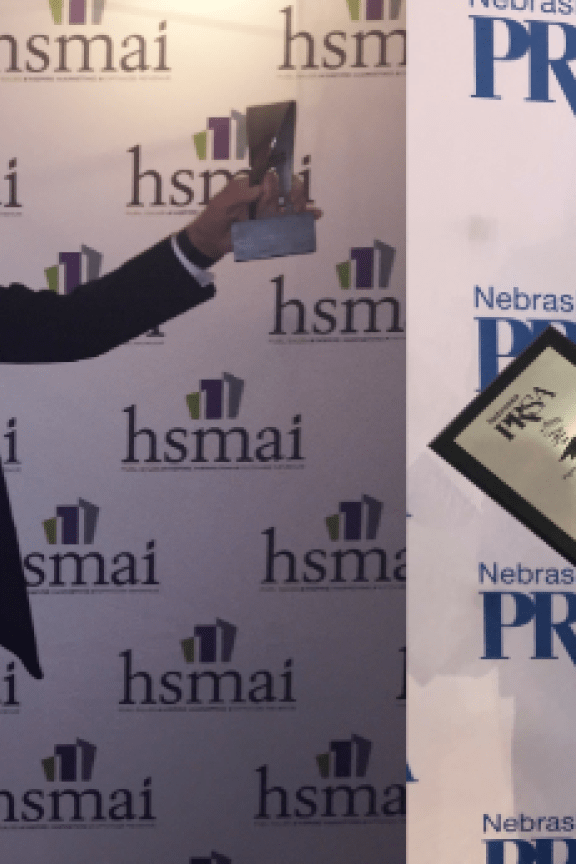 Nebraska Tourism receives 8 awards in January, including Best of Show
FOR IMMEDIATE RELEASE
LINCOLN, Neb. (January 23, 2020) - Nebraska Tourism received eight awards in January celebrating its efforts to promote tourism in the state during 2019. 
"Throughout the last year, Nebraska has been very visible. We launched a new marketing campaign and garnered national media attention putting us in the minds of consumers and the tourism industry," said John Ricks, Nebraska Tourism Commission executive director. "We certainly took a different approach with our marketing and it's exciting to see all of our efforts recognized and rewarded."
On January 21, Nebraska Tourism accepted three HSMAI Adrian Awards in New York City. Nebraska Tourism won Adrian Awards for the following:
Launch of "Nebraska. Honestly, it's not for everyone" public relations campaign
The Official 2019 "Not-At-All What You Thought" Nebraska State Travel Guide
"Nebraska. Honestly, it's not for everyone" integrated marketing campaign
The Hospitality Sales and Marketing Association International (HSMAI) Adrian Awards selects winners from a field of nearly 1,100 entries submitted by senior industry and media experts. The Adrian Awards recognize hospitality brands and agencies for creativity and innovation in advertising, digital marketing and public relations.
Additionally, on January 23, Nebraska Tourism took home five awards at the Public Relations Society of America (PRSA) Nebraska 2019 Paper Anvil Awards Gala. The PRSA Nebraska Paper Anvil Awards honor the master strategists of public relations who create compelling public relations campaigns, programs and tactics. Nebraska Tourism won PRSA awards for the following:
Award of Excellence, Special Projects category: "Honestly, it's not for everyone" mugs on LIVE with Kelly and Ryan
Award of Excellence, Marketing Consumer Services category: 2019 Nebraska Passport Program
Award of Excellence, Social Media category: Western Nebraska Social Media Influencer Tour
Award of Excellence, Events & Observances category: Sandhill Crane Migration Media Campaign
BEST OF SHOW: 2019 Nebraska Passport Program
Nebraska Tourism executive director, John Ricks was present at the Adrian Awards Gala in New York to accept the awards. Marketing manager Jenn Gjerde and Passport program coordinator Madison Johnson were present at the PRSA Nebraska 2019 Paper Anvil Awards Gala at KANEKO in Omaha.
 

For more information about travel, events and unique destinations in Nebraska, order your free travel guide today at VisitNebraska.com. Then stay connected with Nebraska Tourism on our Visit Nebraska Facebook page, on Twitter, on Pinterest, on Instagram and on YouTube.
 
The mission of the Nebraska Tourism Commission is to expand Nebraska's dynamic and diverse travel industry making it more viable by creating awareness, attracting increased visitors which results in greater tourism revenue and economic gain throughout the state. To learn more, go to VisitNebraska.com.

####