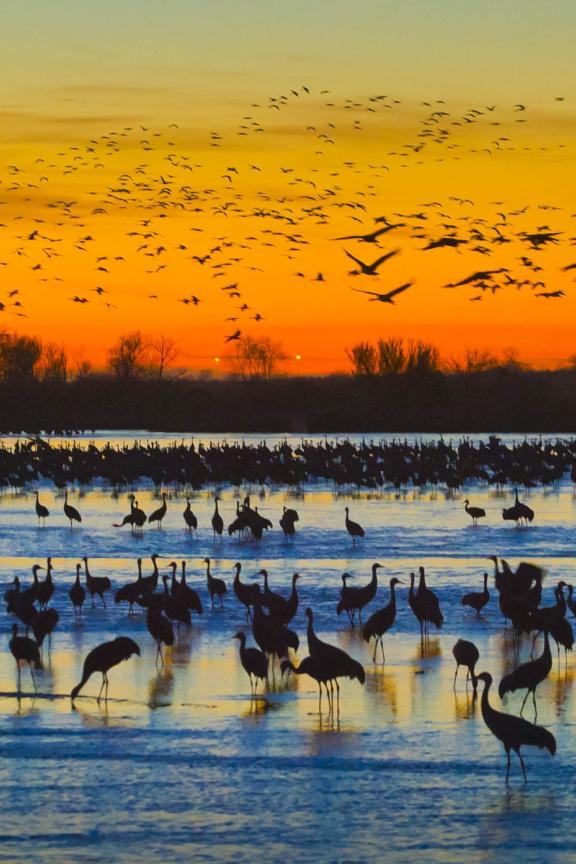 South Central
Region
About South Central Nebraska
Follow the trails—this region is full of them. Just be sure to look up for the iconic Archway and in spring, the sandhill crane migration.
THE SANDHILL CRANES OF #NEBRASKA ARE QUITE THE IMPRESSIVE LITTLE GUYS. I LOVE THE RED COLOR ON THEIR FACES.
-@melodytravels, via Twitter
Trails
Sandhill Crane
Kearney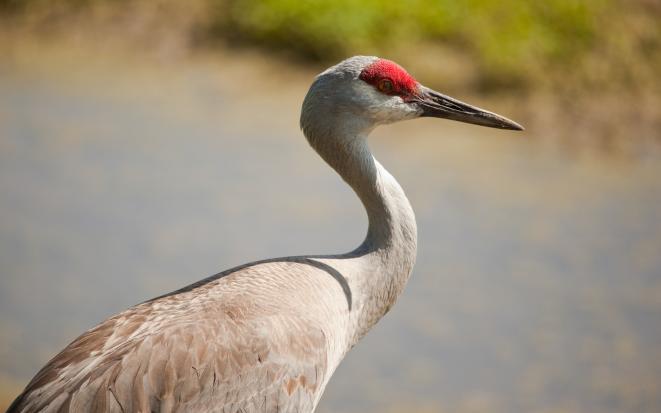 What to Do
Follow 100-plus brightly painted blocks along the Barn Quilts Trail for a scenic drive through Cozad. In Minden, pause at Pioneer Village to see what life was like on the open trail. In Kearney, April through October, try paddling (or paddle-boarding) the 2.3-mile Kearney Water Trail. In Gothenburg, journeys are inspired by the Pony Express. Visit the Hastings Museum to see a former station of the pioneering delivery route
Where to Stay
Families love Holiday Inn Kearney, where kids eat free and the Captain's Lagoon features water slides for all ages and a kids' pool. For a natural retreat, try Whisker Creek Ranch and Lodge in Gibbon, surrounded by 25 acres of land with access to the Platte River.
Where to Eat
For an authentic taste of the region, eat at Sozo American Cuisine in Kearney, where the menu features local produce and beef. Go for a variety of coffee-based drinks—beer and cocktails included—at Kearney's TRU Café. For an authentic vibe—good food, friendly service and downto-earth digs—hit Kirk's Nebraskaland Restaurant in Lexington or Shirley K's in Cambridge, a favorite for coffee and delectable sandwiches. For something different, munch on bruschetta boards and noodle bowls at Odyssey in Hastings.
Where to Drink
Sample Nebraska wines, brews and spirits at the George Spencer Tasting Room in Gibbon. You can even rent out the tasting room's suite for a unique overnight stay. At Steeple Brewing Co. in Hastings, settle into one of the old church pews for fellowship with friends and craft beer—maybe the Bats in the Belfry nut brown ale. Don't miss seasonal creations, such as the Prairie Peach pale wheat ale, at Thunderhead Brewing in Kearney.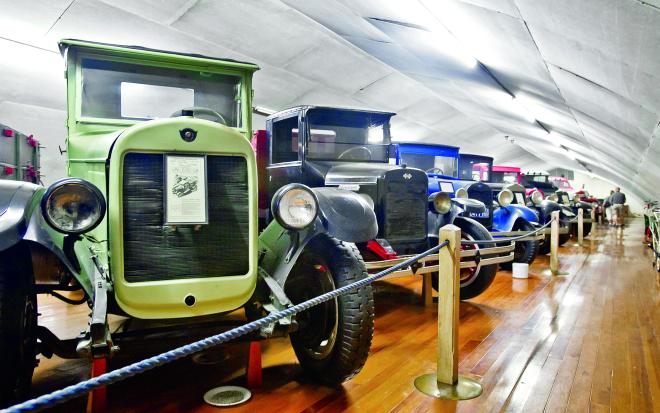 South Central Area Cities
Driving through? Check out our trip ideas in this region.
Nearby Welcome Centers & Visitor Resources
Find help planning your trip to South Central Nebraska: 
Nope.
Nothing to
Do Here.