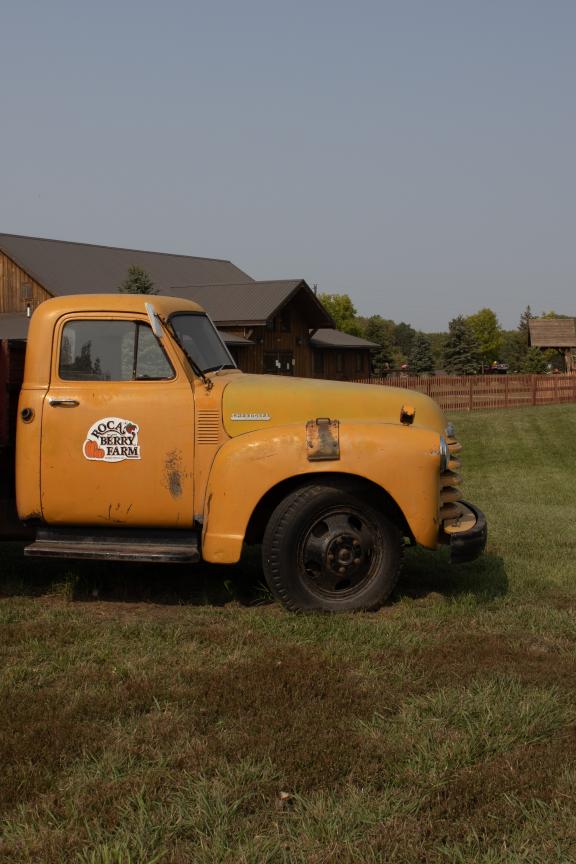 An Autumn Afternoon at Roca Berry Farm
Cool breezes carrying kettle-corn-scented air through the vibrant leaves...autumn really is in a league of its own. Lazy weekend afternoons are great and all, but we guarantee you'll want to throw on a flannel and head to Roca Berry Farm after reading this!
There's plenty to do here for folks of all ages! Visitors can wander around the grounds checking out the activities offered - bounce pads and interactive shows entertain the littlest ones, while those a little bit older will love the Haunted Hayrack Ride and the Psycho Path. The boldest can give Operation Zombie Hunt a shot, but be warned: it's not for the faint of heart. Armed only with paintballs and your wits, it's all about survival.
After you've worked up a bit of an appetite, you'll want to snag some food from one of the many options. For those with a sweet tooth, you can't go wrong with a funnel cake topped with Bavarian cream. If caramel apples are more your speed, don't worry, there's plenty of those as well! If you're looking for a bit more substance, the Nachos or BBQ will hit the spot.
Finally, you can't forget going to the actual pumpkin patch - take a relaxing (and free!) hayrack ride to out there so that you can pick out your very own pumpkin or gourd. There's just something special about harvesting your own prize right off of the vine, right?
Visit Roca Berry Farm's Website!