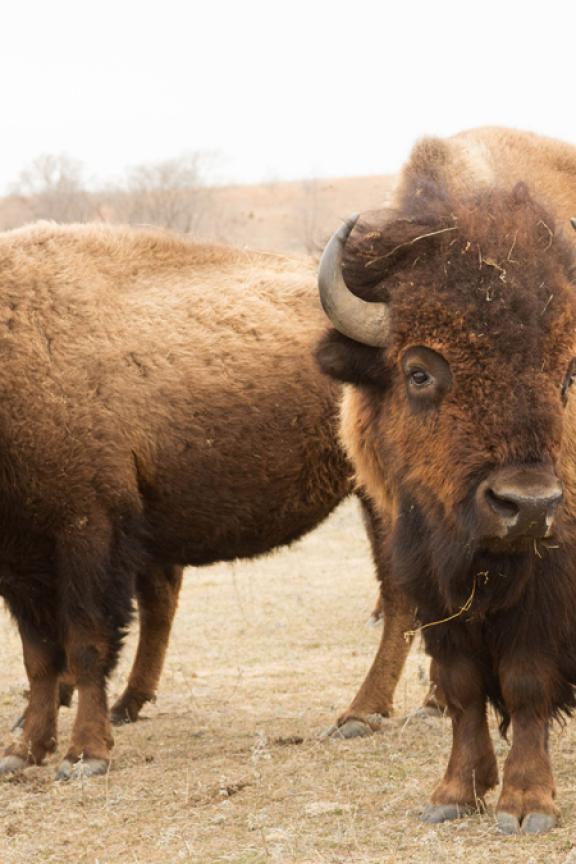 Discover the beauty & culture of Ponca Country
If you could see Nebraska through my eyes, you would see the story of Ponca Nation and our homeland. We created Ponca Educational Trail, and along that trail, we have educational signposts that talk about the history of the tribe. We built an earth lodge that was our traditional housing. We can do presentations there, or people can hold classes there. The geography, the landscape—it's the most beautiful country in the world.
Ponca Educational Trail and Earthlodge
88915 521st Ave
Niobrara, NE
United States
The Ponca Tribe Educational Trail includes educational kiosks where old stories can be told as well as plays or performances at the new amphitheater. There is also an Earth lodge that serves as a historical remnant of the old tribe.
Ponca Tribal Museum
88915 521 Ave
Niobrara, NE
United States
Located near the picturesque village of Niobrara. The museum displays include artifacts from Ponca history, American Indian artwork and pictures from the tribal archives. Open Mon-Fri, 8am-4:30pm.
Ponca State Park
88090 Spur 26E
Ponca, NE
United States
Located in the northeast corner of Nebraska on the bluffs of the Missouri River, Ponca State Park (PSP) is a destination for people across Nebraska and the United States. The park follows the motto, "Where People and Nature Meet," and this phrase captures the mission of Ponca State Park. As one of eight state parks in Nebraska, PSP strives to be a beautiful nature resource and an inviting place to visit, explore, play, and stay. Ponca State Park is filled with things to do and many lodging options. Whether it's a family reunion or wedding reception, conference rooms are available for rent. 31 cabins sit in the park for lodging needs and there are over 70 electric campsites and more than 40 primitive tent sites throughout the park. A swimming pool, horseback riding, kayaking, and many naturalist-led activities are just some of the pastimes that can be found at PSP.