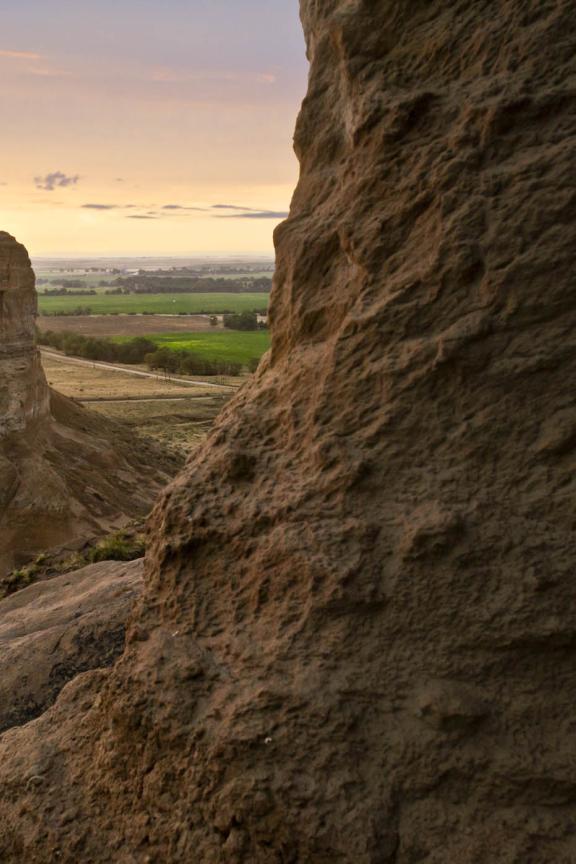 Make Your Way Along the Western Trails Scenic Byway
Come see the road taken by tens of thousands of our nation's pioneers making their way out west back in the 1800s. You can immerse yourself in the area's rich history with pioneer and cowboy cemeteries, still-visible trail ruts and various museums along the way. This trip also passes by several important landmarks used by the pioneers, including Chimney Rock which signified the end of the plains and the beginning of the Rockies.
ROUTE DIRECTIONS
From Ogallala:
31 miles west on US-26 to Lewellen • 12 miles west on US-26 to Oshkosh
30 miles west on US-26 to Broadwater, 16 miles west on N-92 to Bridgeport
16 miles west on US-26 to Bayard • 23 miles west on NE-92 to Gering
Come visit the home of Nebraska's largest reservoir, Lake McConaughy, a popular recreation spot among Nebraskans and residents of neighboring states along with wild west attractions such as Boot Hill, an early cowboy cemetery. Visit Front Street Café and Cowboy Museum for a meal featuring Nebraska beef and a live show if you visit during the summer months!