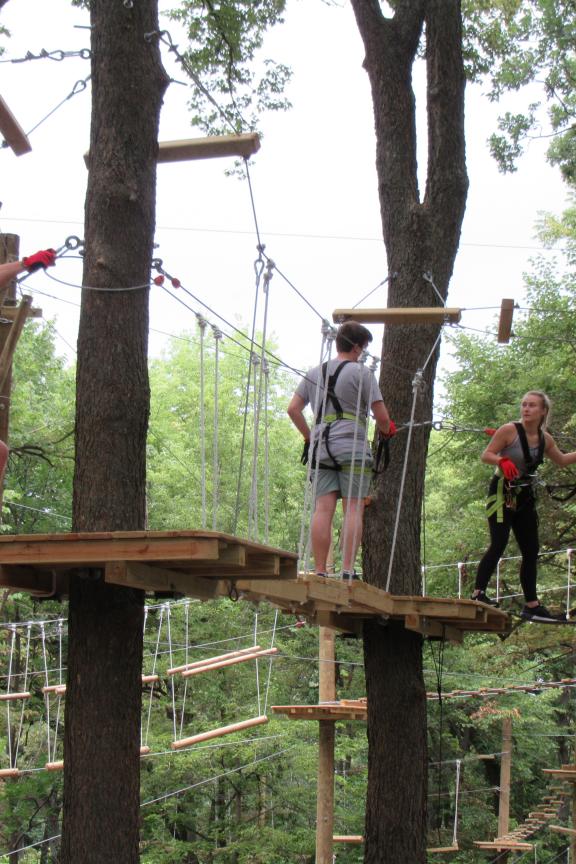 Teen-Approved Nebraska Trip Ideas
Nebraska is chock-full of family-friendly adventures and must-see attractions that even your angsty teen will love. Here are some of our favorite spots that the whole family can enjoy.  
For Animal-lovers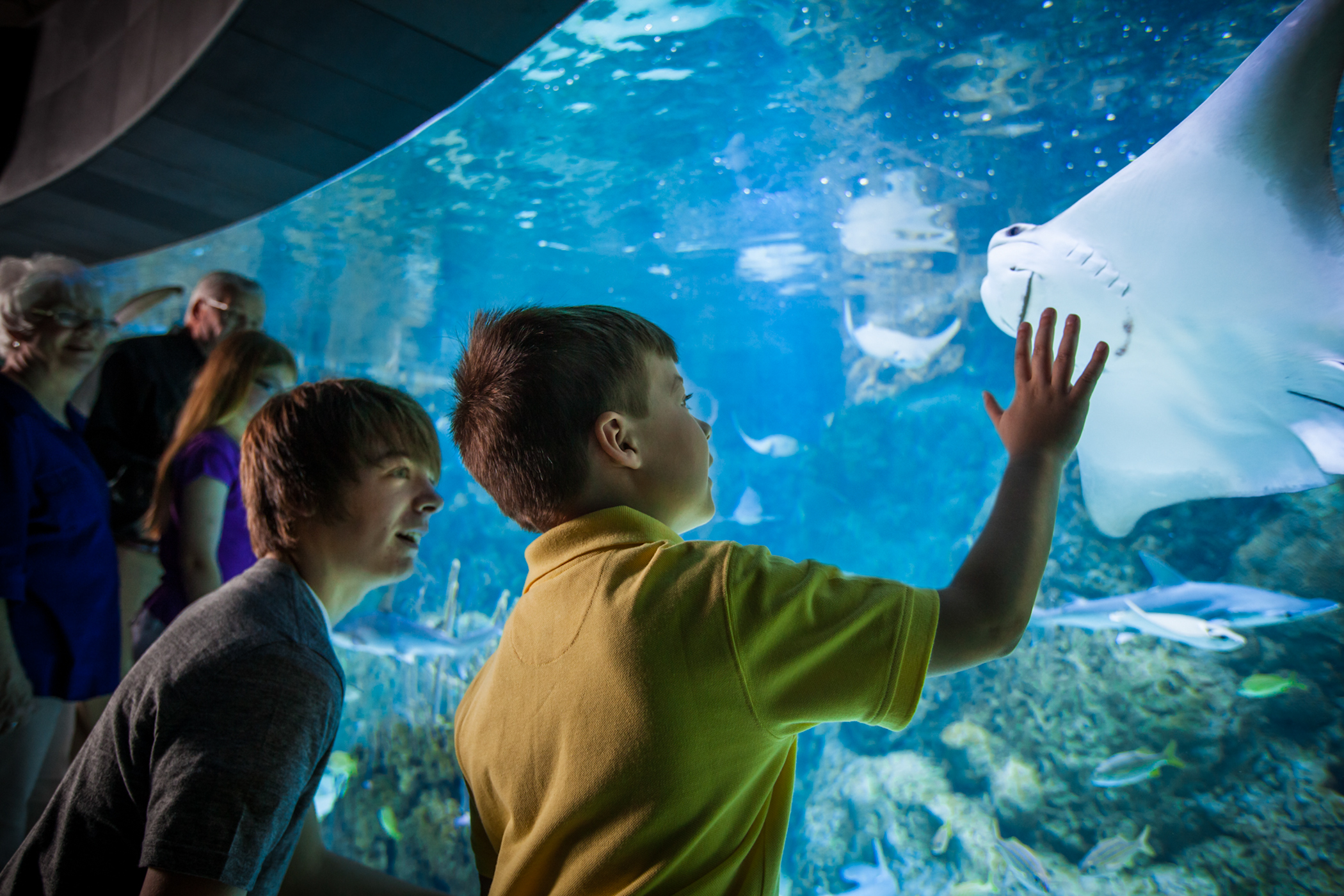 Ready to walk on the wild side? Head to Omaha's Henry Doorly Zoo & Aquarium, consistently ranked as one of the world's top zoos. Spy pygmy hippos in America's largest indoor rain forest. Creep through a 70-foot-long shark tunnel in the Suzanne and Walter Scott Aquarium, the largest aquarium inside a zoo. Depending on the season and your budget, add on unforgettable experiences, from touching stingrays and feeding giraffes to hanging out with a zookeeper. 
Felius Cat Café is the spot for cat lovers. Grab a coffee while cats roam free. It's just $7.50 for a 30-minute snuggle session. Find a furry friend you adore? No worries. All of the café's cats are available for adoption.
At family-owned Horn T Zoo in Monroe, you might snuggle a hedgehog, pet a camel or watch ring-tailed lemurs put on an acrobatic show.  
For Railroad Fans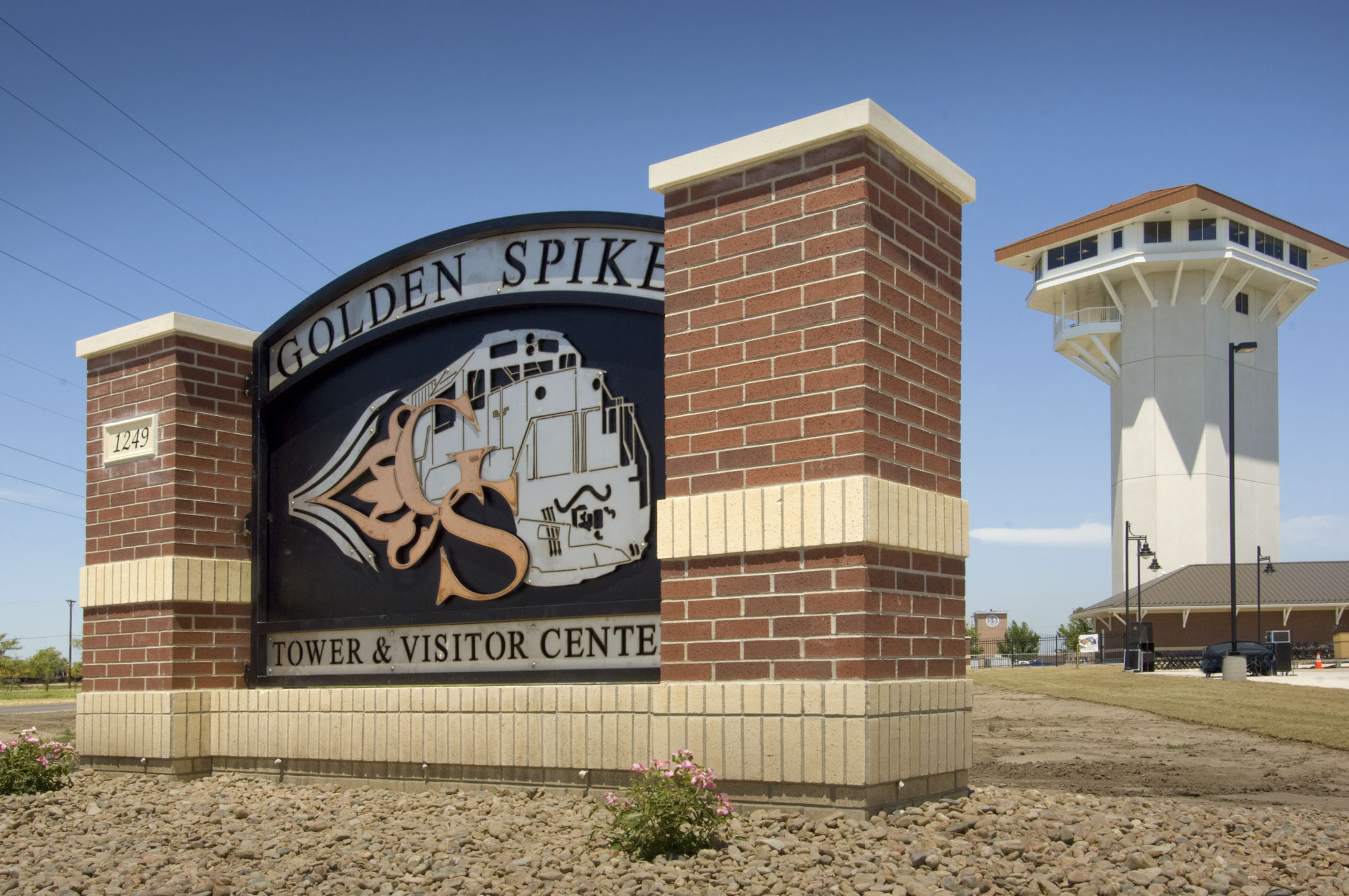 Satisfy your railfan obsession with a bird's-eye view of the Bailey Rail Yard in North Platte that manages 10,000 Union Pacific railroad cars per day. Ride the Golden Spike Tower elevator to the seventh-floor, open-air observation deck and gawk at the sights and sounds of the trains below and panoramic views of the world's largest railroad classification yard. 
You can almost feel the fire and grit of the pioneering spirit at Stuhr Museum of the Prairie Pioneer in Grand Island where history buffs will be pleased, and kids, teens and adults alike will enjoy opportunities to get hands-on. Wander the complex of buildings to discover collections of Native American and Old West memorabilia, teepee replicas, bison that lived and grazed on the land, train cars from the 1800s and more. The Stuhr's 1897 Railroad Town, open May 1 through Labor Day annually, features costumed interpreters working and living within this community filled with historic businesses and homes. 
In Omaha, the Durham Museum is housed in the city's Art Deco-era Union Station, which once served as the Union Pacific Railroad hub. Today, this Smithsonian-affiliate museum is home to locomotives, train cars and a 1930s soda fountain, still serving treats. 
At the end of your perfect railfan day, retire to one of 10 Union Pacific cabooses that have been refurbished into cabins at Two Rivers State Recreation Area in Waterloo.
For Future Paleontologists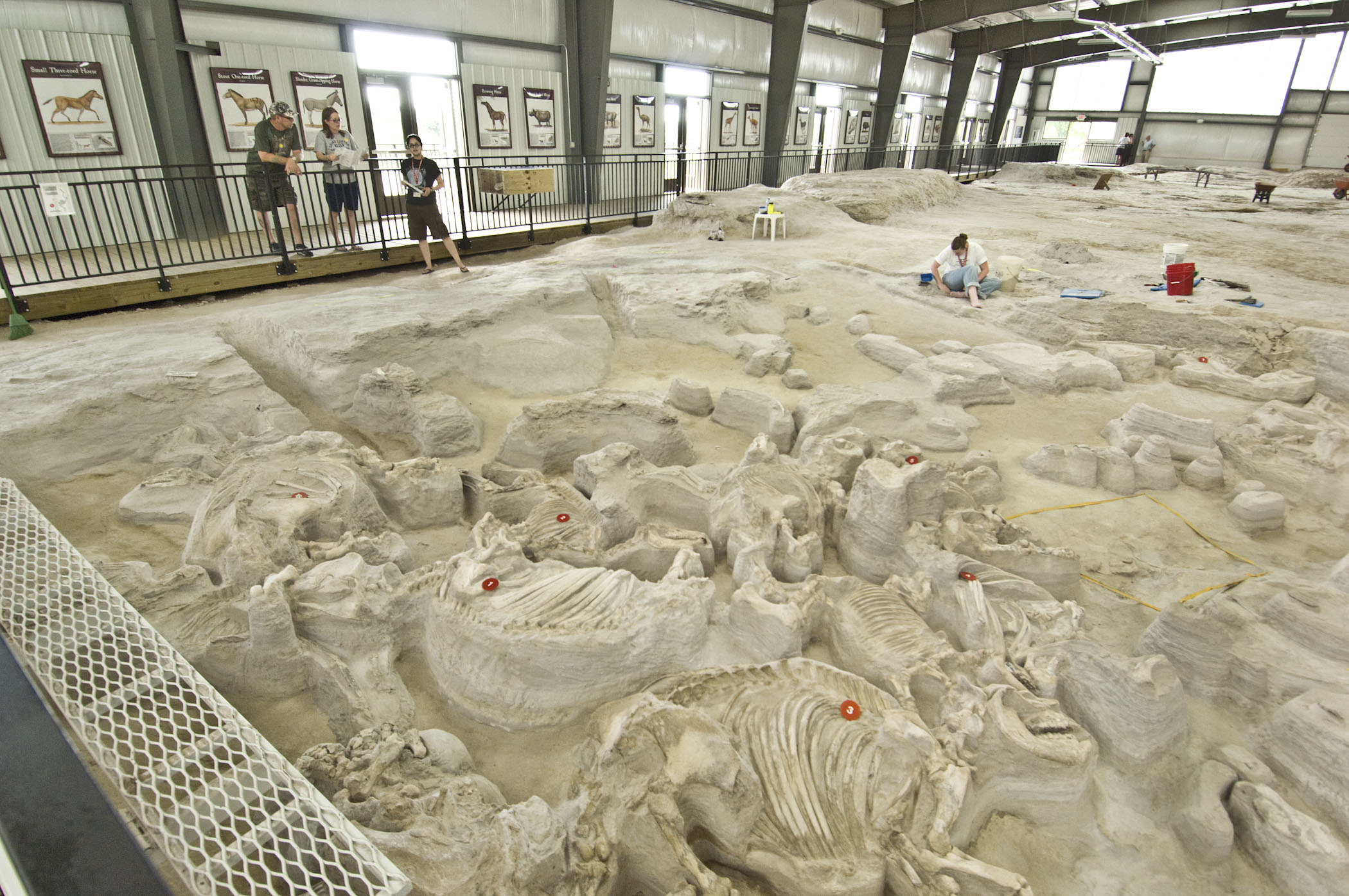 Described as a prehistoric Pompeii, Ashfall Fossil Beds State Historical Park in Royal showcases fossilized rhinoceroses, camels and horses that were embedded as they died by inhaling volcanic ash. It's the world's only site where entire three-dimensional skeletons of large prehistoric animals are preserved—and remains an active dig. 
At Agate Fossil Beds National Monument near Harrison, craggy cliffs dominate the empty landscape. Inside those cliffs are bones—in fact, this is one of the most complete Miocene mammal sites on the globe. Hike the trails of this dramatic landscape to spot the fossils. 
Scientists have yet to solve the primeval puzzle at Hudson-Meng Research and Education Center near Crawford. Containing bones of approximately 600 extinct bison, you can watch ongoing excavation. 
View two Ice-Age bull mammoths with their tusks locked in combat at the Trailside Museum of Natural History at Fort Robinson State Park; a floor-to-ceiling mural depicts the battle. 
At Morrill Hall at the University of Nebraska State Museum of Natural History, learn the story of Nebraska from the arrival of the Paleoindians to present-day urban and agricultural land use.
For Native American, Pioneer and Cowboy Life
Hard to miss, The Archway spans I-80. A self-guided tour transports you into Nebraska's history, complete with stories of Native Americans and the Lincoln Highway. 
Tour the 1886 Second Empire-style mansion and barn of famed showman "Buffalo Bill" Cody at Buffalo Bill Ranch State Historical Park in North Platte. 
Afterward, giddy up with Dusty Trails and ride horseback along the North Platte River. Experience the Old West and watch a shootout in Ogallala at Front Street Cowboy Museum. Discover the culture of the Ponca Indian Tribe at the Ponca Tribal Museum in Niobrara. 
Chock-full of memorabilia, the Plainsman Museum in Aurora recounts tales of Hamilton County settlers. Visit reconstructed Fort Kearny State Historical Park, built as a haven for pioneering travelers in 1848.
For Aspiring Scientists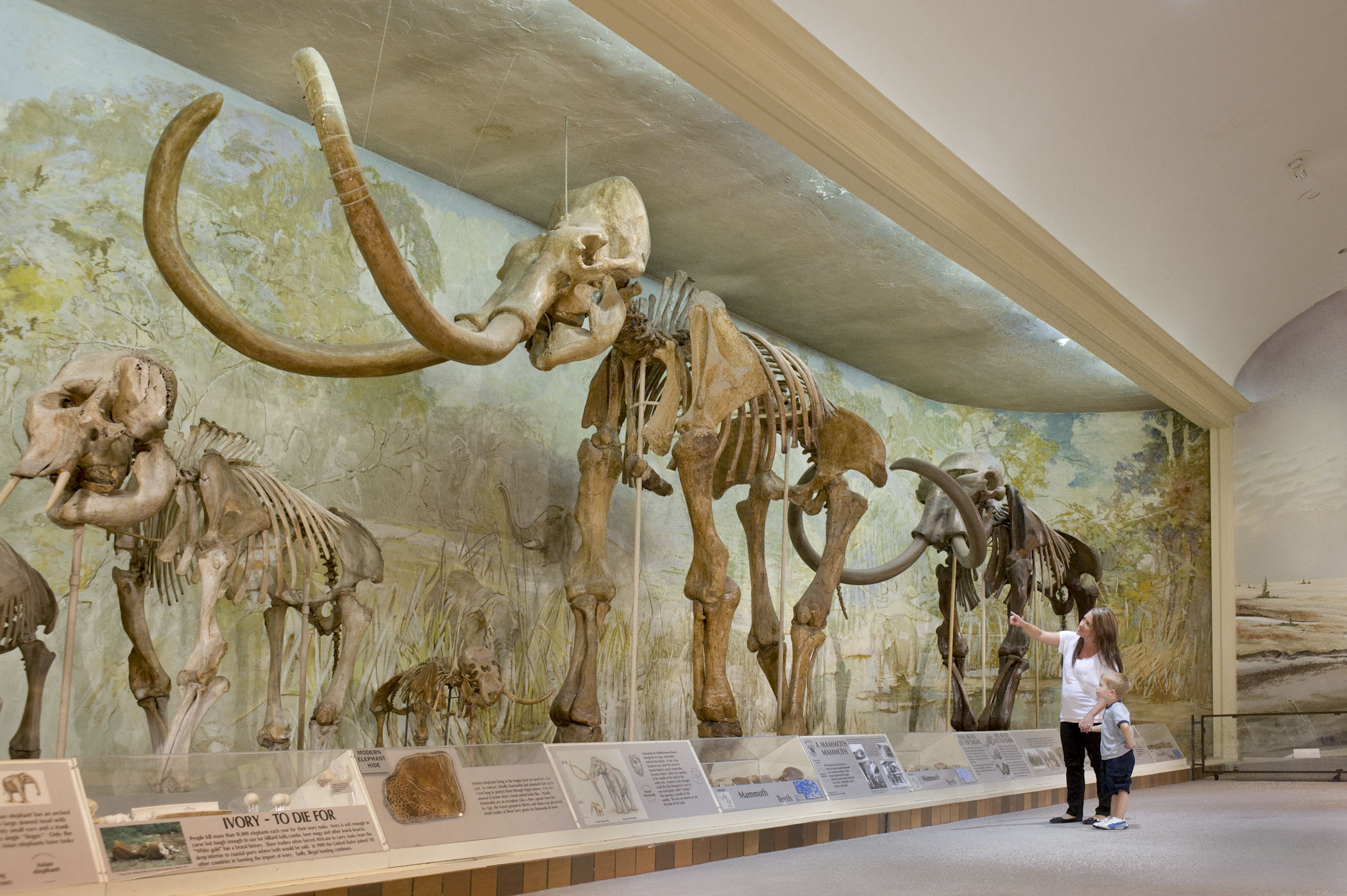 The literal star at Hastings Museum is the planetarium's projection system displaying cutting-edge shows. Request to view the stars on a particular date in history, or view the sun through a solar telescope. 
Investigate native wildlife at the University of Nebraska State Museum of Natural History and catch star shows at the museum's Mueller Planetarium. Gaze at star clusters and galaxies at observatories, staffed with knowledgeable volunteers, throughout the state.
For Outdoors Lovers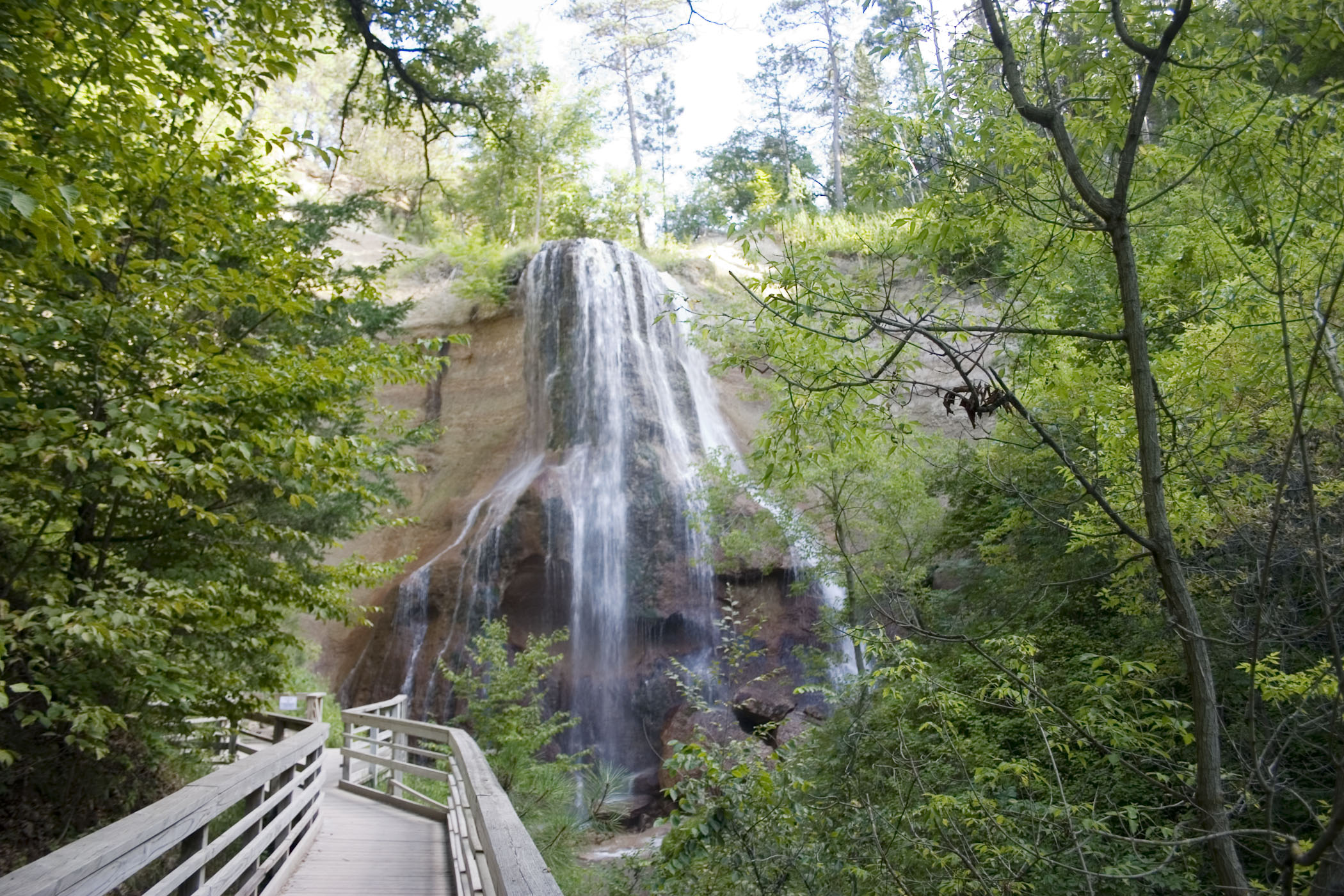 Make the most of Nebraska's natural playgrounds on these family-friendly adventures. Hike the trail to Smith Falls State Park in Valentine. The path is perfect for any age and  Nebraska's tallest at 70 feet is sure to make an impression on the entire family.
Take a horseback ride through Niobrara State Park's trails, where the Niobrara and Missouri rivers meet. In the evening, attend the park's bison cookouts with cowboy poets, storytellers, sizzling buffalo burgers and frosty ice cream. 
You've explored on foot and horseback—now pack the family into a Jeep. In summer, Fort Robinson State Park in Crawford will take you through the park's Pine Ridge scenery and surrounding buttes in the back of one of these vehicles engineered for off-roading.
For Theme Park Lovers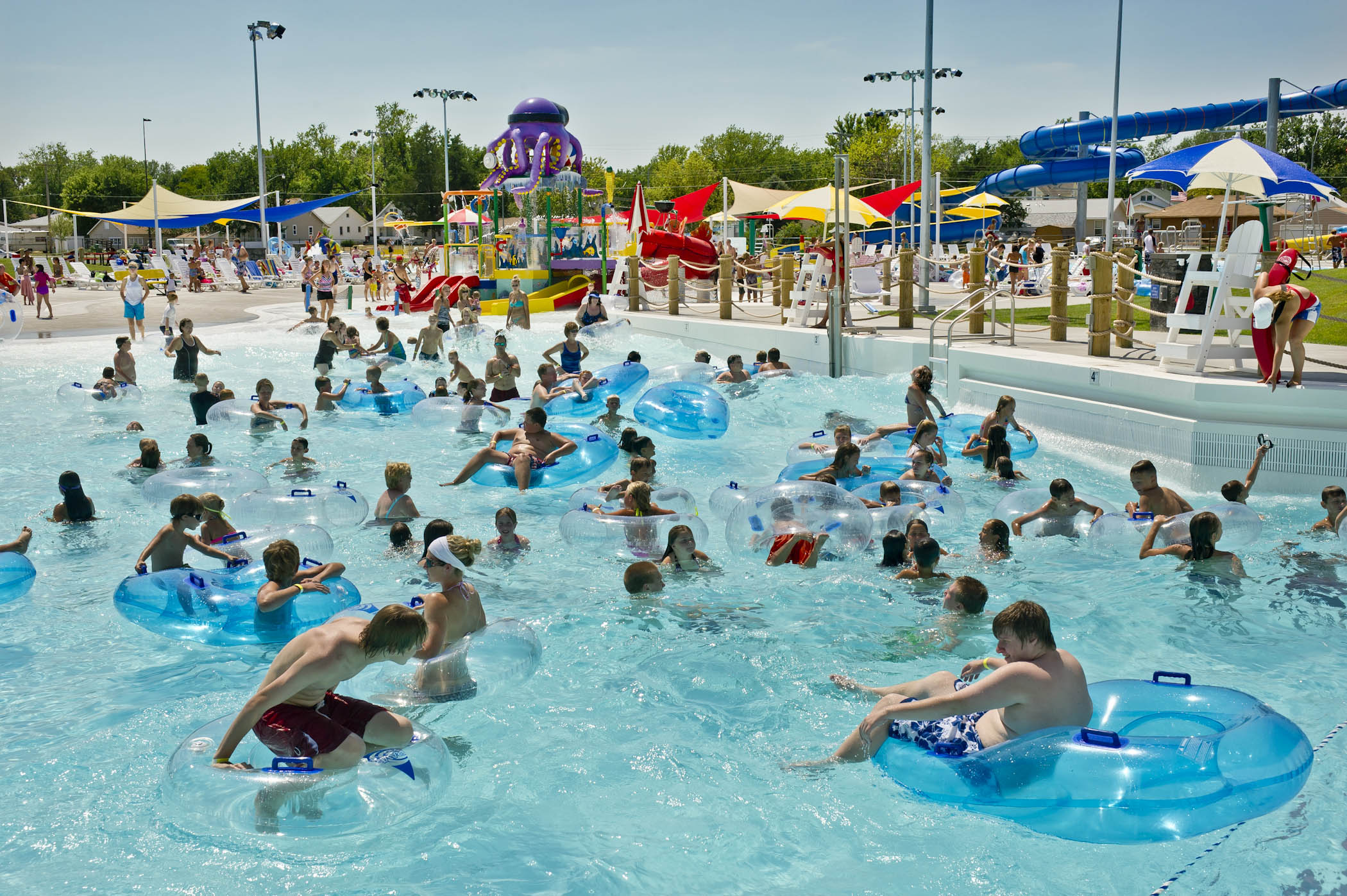 Put the pedal to the metal at Cody Go-Karts Family Fun Park. With multiple racing tracks, bumper boats, water slide and adventure golf, family fun is guaranteed.  
Looking for a challenge? Climb your way through Bellevue's TreeRush Adventure Park's arial challenges, including rope ladders, suspended bridges and zip lines. 
Norfolk's AquaVenture Water Park is a water-lovers paradise. The park features water slides, wave pools, water cannons and more than 20 water features, ensuring fun for all ages.
Drop in to The Bay. This 12,000 sqft indoor skate park in Lincoln has everything your teen needs for an excellent day of shredding.