#TravelGoals: Agritourism
Visit a guest ranch, and we'll put you to work. Prefer something less strenuous? Try a farm or local market.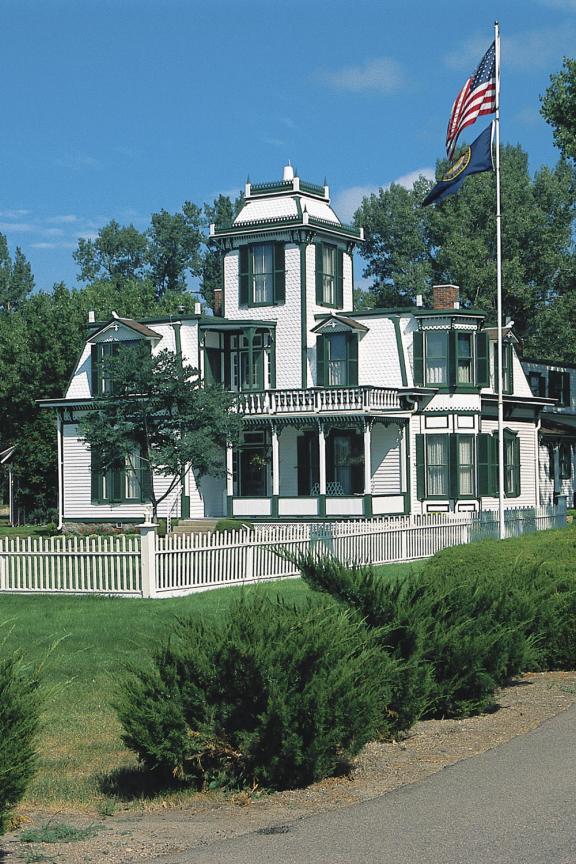 Bowring Ranch State Historical Park
Get a glimpse into Nebraska ranch life at the 7,202-acre Bowring Ranch State Historical Park near Merriman. The site's ranch house, outbuildings, sod house, cattle operation and Eve Bowring Visitor Center offer displays and exhibits that give visitors a sense of ranching, homesteading, geology, wildlife and other topics related to the Sandhills. You'll also learn about early settlers of the Sandhills, as well as the lives and political careers of the former ranch owners, Arthur and Eve Bowring. 
Arbor Lodge State Historical Park
Originally the home of J. Sterling Morton, who founded Arbor Day in 1872, the 72-acre Arbor Lodge State Historical Park is open for self-guided tours and events. This Nebraska City estate began as a four-room frame house and grew into a 52-room mansion through several renovations. View authentic furnishings and historical artifacts that once belonged to the Morton family. Along with the mansion, you can explore the park's arboretum, Italian-terraced garden, log cabin, carriage house and walking trails. 
Buffalo Bill Ranch State Historical Park  
Come explore the home of William F. "Buffalo Bill" Cody, buffalo hunter, Army scout and creator of the Wild West Show, at Buffalo Bill Ranch State Historical Park in North Platte. Take a tour of the restored house and barn to see Buffalo Bill memorabilia and artifacts on display, or stay the weekend on an adventure-filled camping trip at the adjoining Buffalo Bill State Recreation Area. Here, enjoy fishing, guided trail rides and kayak and canoe rentals.
Wessels Living History Farm
At Wessels Living History Farm in York, you can experience life on a 1920s farm. Explore 15 acres packed with hands-on activities and antique machines and equipment on display. The grounds feature a fully furnished farmhouse, a rural church, a country school, a post-and-beam barn, an outhouse, a granary and a large windmill. Visit with gentle farm animals, shop the Wessels Mercantile and come see a working farm in action at this award-winning attraction.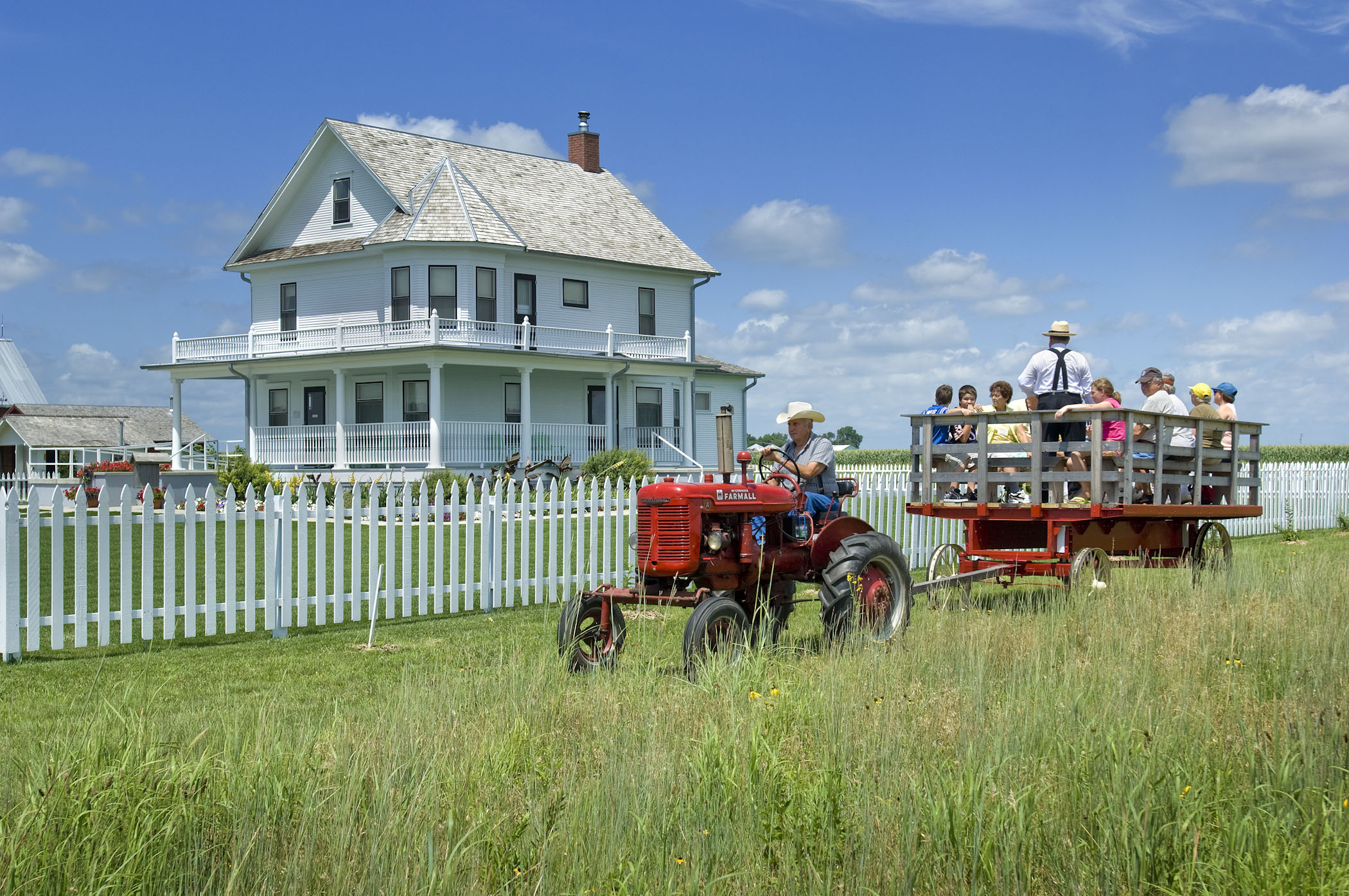 Monkey Ranch Buffalo Tours
Looking for some close-up wildlife viewing opportunities? Just north of Kimball, you won't want to miss Monkey Ranch Buffalo Tours, which offer close encounters with American bison. On this working ranch, you'll learn about these majestic animals, their history and place in modern agriculture on a 90-minute tour. This tour guarantees a personal introduction as you will get a chance to feed the shaggy-bearded beasts. Tour reservations must be made in advance of your visit. 
Scatter Joy Acres
Visit Scatter Joy Acres, a rescue and therapy ranch, animal education center and petting zoo. At this 26-acre ranch, you'll get a chance to interact with all types of animals such as goats, alpacas, horses, ostriches, camels and many more. But the fun doesn't stop there. Guests will love the hayrack rides, bonfires, nature trails, picnic areas and other adventures Scatter Joy Acres has to offer. Get back to nature by retreating to this one-of-a-kind outdoor space.
Gibbons Honey Farms
Looking for a sweet treat? Gibbons Honey Farm is a family-owned and operated business specializing in local honey. Travel to Crawford and visit the company's retail store to purchase pure Nebraska-produced honey and homemade honey products such as creamed honey, lotions, soaps and more. Honey from Gibbons Honey Farm is renowned across the nation, bringing in visitors and customers from near and far. Come get your hands on this sweet nectar. 
Harmony Nursery Daylily Farm
Take in the tranquil beauty at the Harmony Nursery & Daylily Farm in Bradshaw. The farm includes 14 gardens across four acres, where you'll find a variety of perennials, shrubs, trees and daylilies. The year-round greenhouse features house plants, succulents and in-season annuals. Plants are available for purchase. Don't forget to stop by the Potting Shed gift shop which offers home decor, garden accents, seasonal gift items, garden tools and supplies. The peaceful country landscape makes Harmony Nursery & Daylily Farm a must-stop attraction for any lover of the outdoors.