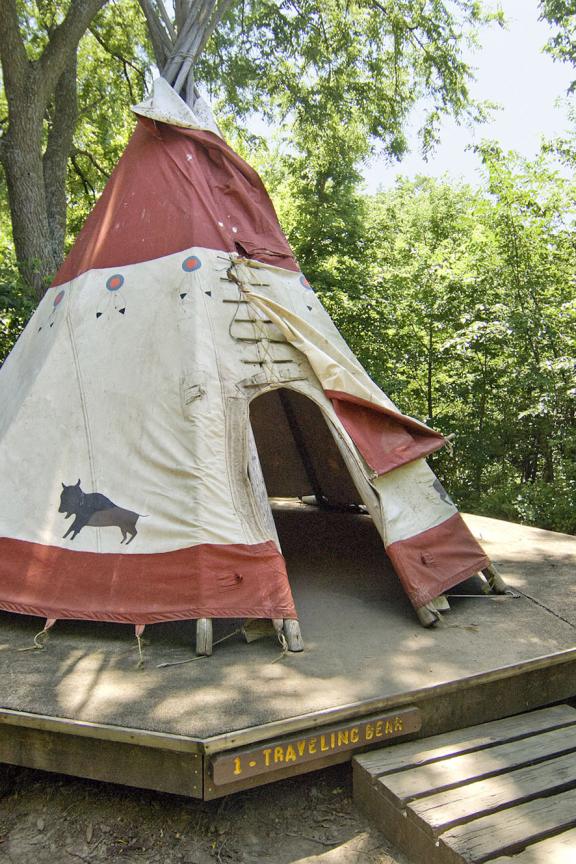 Nontraditional Outdoor Nebraska Getaways
If you're looking for a unique extended adventure, here are five nontraditional ways to overnight in the great outdoors. You'll be able to get back to nature...but with accommodations that are a little more comfortable.
Ogallala
Stay along the South Platte River with South Platte Cabins & Kennels in Ogallala. Each morning, stop by the AmericInn for complimentary breakfast before heading out for a day of adventure. The area offers excellent hunting and fishing opportunities.
Ahsland
Ashland's Kimberly Creek Retreat offers some of the most unique stays in all of Nebraska, from spacious domes to rustic wood cabins. The retreat features trails and picnic areas. Plus, Mahoney and Platte River State Parks are both just short drives away.
Louisville
Choose your preferred camping style — from vintage, modern and glamping cabins to teepees — at Platte River State Park in Lousiville. Use your cabin as a home base for all kinds of outdoor rec opportunities found throughout the park.
Gothenburg
Looking for a farmhouse getaway? Try the Buffalo Creek Valley Bunkhouse in Gothenburg. This rustic stay sleeps six and includes a kitchenette and full bath. Plus, the ranch's Nebraska prairie locale makes it prime for stargazing.
Peru
Stay in an 1890s-style cabin in Peru at The Cabin at Honey Creek. Located on the grounds of historic Honey Creek School, this cabin is a perfect way to unplug and get back to nature. Whip up some grilled goods over the fire pit and relax under the stars.