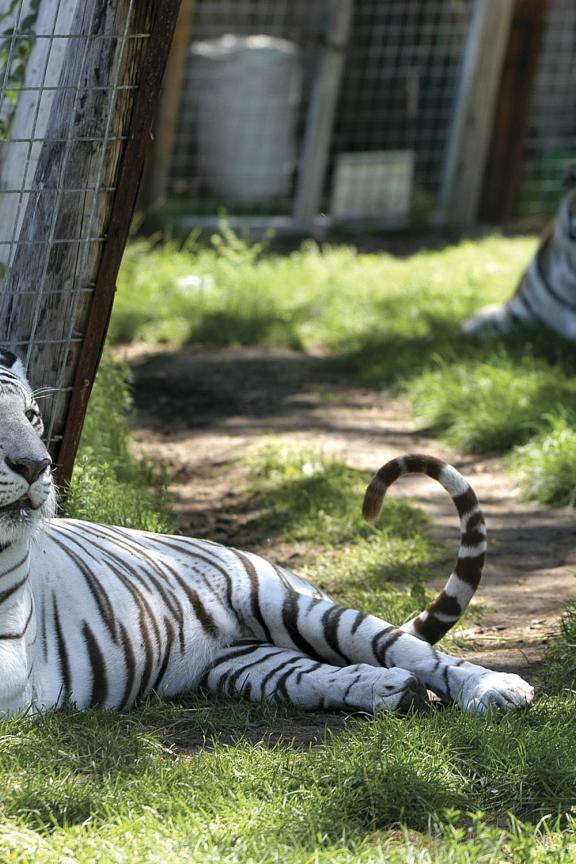 Zoos & Aquariums to "wild up" your itinerary
From big-city zoos to off-the-beaten-path animal parks, take the family for a walk on the wild side.
Named the "world's best zoo" by TripAdvisor Travelers' Choice, Omaha's Henry Doorly Zoo and Aquarium gives visitors one "wow" moment after the other. Spy snakes in the world's largest indoor desert. Creep through a 70-foot-long shark tunnel in the Suzanne and Walter Scott Aquarium, the largest aquarium inside a zoo. Spot elephants in the African grasslands. Depending on the season and your budget, add on a variety of unforgettable experiences, from touching stingrays and feeding giraffes to hanging out with a zookeeper.
More than 400 animals live at the Lincoln Children's Zoo, from red pandas and blue death-feigning beetles to endangered species, including snow leopards and the tree kangaroo. Experiences are hands-on and designed with kids in mind, though adults are in for smiles too (especially when feeding designated animals, including giraffes). Take home a masterpiece painted by one of the zoo's inhabitants using its paws, claws, hooves or beak—and non-toxic paint, naturally! 
Outside of Omaha and Lincoln, spending an hour or two at one of Nebraska's smaller zoos, animal parks or aquariums can give your road trip a welcome shot of outdoor time and exhilaration. In Monroe (between Genoa and Columbus), venture to Horn T Zoo on weekends, June through October. At this family-owned attraction, you might snuggle a hedgehog, pet a camel or watch ring-tailed lemurs put on an acrobatic show. In Scottsbluff, hit Riverside Discovery Center year 'round to view majestic tigers, grizzly bears and bison, then hang out at the petting zoo and meet Bonnie the bobcat. In Gretna, keep an eye out for Schramm Education Center to open in late spring 2019. Aquariums will feature native fish, reptiles and amphibians in Nebraska's natural aquatic habitats, and you can access nature trails, ponds and a historic fish hatchery at nearby Schramm Park State Recreation Area.