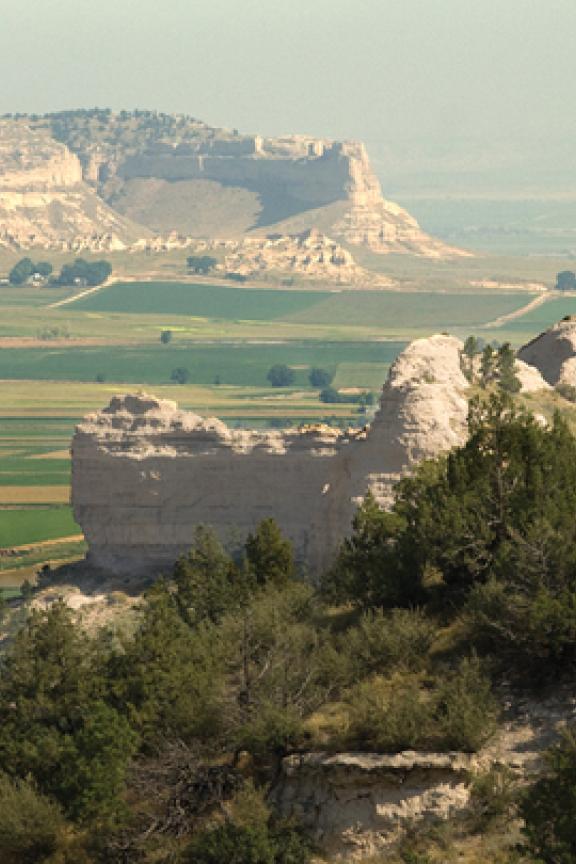 Scenic & Historic Byway
Western Trails
144 miles / US 26 and State 92 from the Wyoming border to Ogallala
Pioneers would have come across the same towering formations and pine-shaded bluffs on this route as drivers encounter today. Get out of your "wagon" and explore: Storied sites, picturesque trails and sparkling lakes await your discovery.
Click the pins to discover 4 ways to do the west
Western Trails Scenic Byway
Route Directions
From Ogallala:
31 miles west on US-26 to Lewellen  •  12 miles west on US-26 to Oshkosh
30 miles west on US-26 to Broadwater, 16 miles west on N-92 to Bridgeport
16 miles west on US-26 to Bayard • 23 miles west on NE-92 to Gering
Small-Town Stop: Gering
Near a spoil of outdoor activities and pioneering sites, Gering welcomes adventurers and history buffs alike. Visit in mid-July to experience Oregon Trail Days.
So many beautiful scenes to be seen