Metro
Region
About Metro Nebraska
Arts, culture, food, nightlife: The Metro area is the place to experience Nebraska's vibrant urban scene.
VISIT OMAHA WHEN YOU GO TO NEBRASKA. ONE OF THE BEST ZOOS IN THE COUNTRY! SOME REALLY GREAT MUSEUMS AS WELL.
-@rachelnelson_13, via Twitter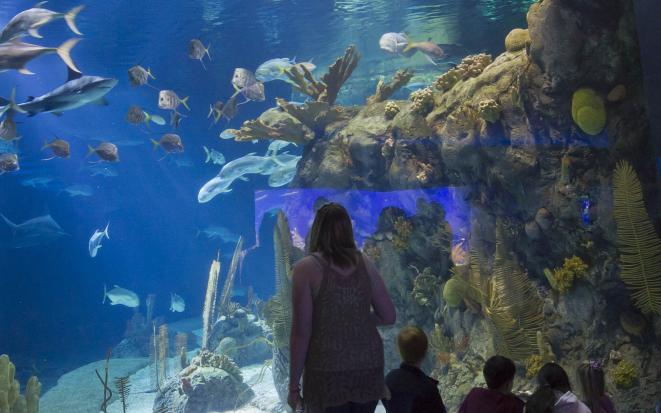 What to Do
The state's largest city is bustling with things to do. Boat, hike, bike or birdwatch along Omaha's stretch of the Missouri Riverfront. By night, head to the cobblestone streets of the Old Market, lined with galleries, shops, eats and drinks. In the suburbs, discover the National Landmark Fontenelle Forest in Bellevue, cheer on the Minor League Omaha Storm Chasers in Papillion and rack up deals at Gretna's Nebraska Crossing Outlets.
Where to Stay
Immerse yourself in luxury right in the heart of Omaha at Hotel Deco XV. This historic gem is the state's only Four-Diamond property. Refined elegance is the hallmark of the Magnolia Hotel, built in 1923 in the style of the Bargello palace in Florence, Italy. The property is the perfect home base for exploring the surrounding Old Market district of downtown Omaha. For the intimacy of a bed-andbreakfast with metropolitan convenience, check into Oft's B&B in Bennington.
Where to Eat
In Omaha, sample seasonal dishes in a hip setting at Overeasy, fill up on vegan fare at Modern Love or go for creative eats and drinks at M's Pub in the Old Market. At Local Beer, Patio and Kitchen, with locations in downtown Omaha, Gretna and Millard, pair Midwestern- and Nebraska-brewed beer with designated menu items. In Waterloo, treat yourself to a choice steak and buttery crab legs at Farmer Browns Steak House.
Where to Drink
Gather 'round creative cocktails and fine bar food—served until 2 a.m.—at Nite Owl in Omaha. Award-winning, artisanal, hand-crafted—all these and more describe the whiskey, vodka, rum and gin distilled at Cut Spike Distillery. Take a sip in La Vista. Relish the perfect atmosphere for conversation and drinks at Nebraska Brewing Company in Papillion. Enjoy one of the craft brew pub's selections such as the crisp, mild Cardinal Pale Ale.
Driving through? Check out our trip ideas in this region.
Nearby Welcome Centers & Visitor Resources
Find help planning your trip to Metro Nebraska: 
Nope.
Nothing to
Do Here.