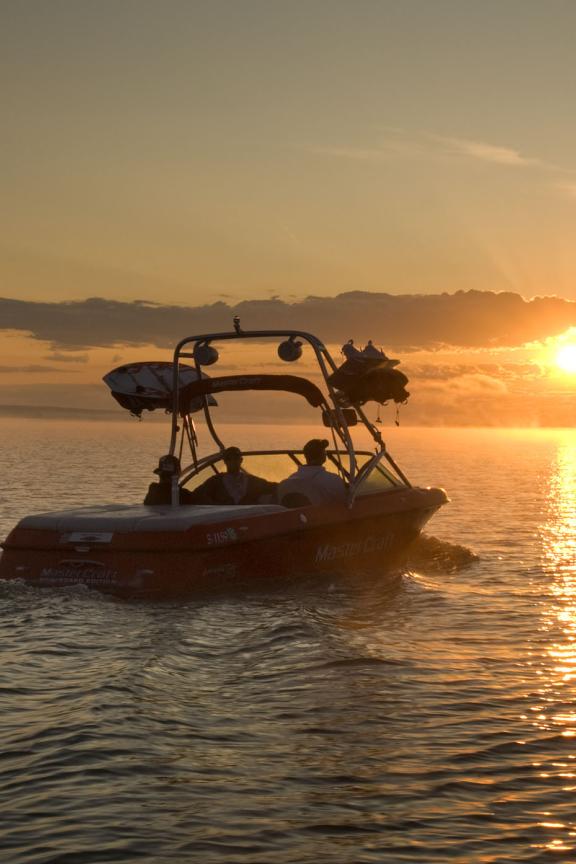 Experience Nebraska's Surf, Sand and Sun
Although Nebraska sits happily in the middle of the Great Plains, it is the perfect place to cool off this summer with nearly 80,000 miles of river and numerous public lakes adorning the state's scenic wide-open spaces. Beat the hot and humid summer heat by dipping your toes into one of Mother Nature's many pools.
Bum-It On the Beach
Some people travel halfway across the country for a beach vacation, but not you, because now you know that you can enjoy more miles of beach at Nebraska's Lake McConaughy than on the San Diego coastline. And that is just one of the state's many public lakes. 
There's nothing quite like kicking back on a soft, sandy beach to help unwind. Bring your beach towels, umbrellas and floppy hats, because Nebraska has plenty of shores to explore.
Surf the Nebraska Current
If you'd rather recreation than relaxation, Nebraska has plenty of other activities that are sure to strike your fancy. Did you know that in Nebraska you can go sailing, kiteboarding and parasailing? With lakes, state recreation areas and marinas spread throughout the state, you're never too far away from a lake day.
Go parasailing in wide-open waters or launch the boat for fishing, sailing and tubing. Whatever water activities you enjoy, check out some of Nebraska's recreation lakes.
The World's Largest "Lazy River" Adventure
Around these parts, round stock tanks aren't just meant for watering livestock, they're meant for slow-floatin' down our gentle rivers in a Nebraskan special, tanking. Grab a few of your best "maties", stock up on snacks and set sail for some good old-fashioned river relaxation.
When it comes to tanking, there's no question that Nebraska does it best. Check out some of our tanking outfitters and plan your next float!