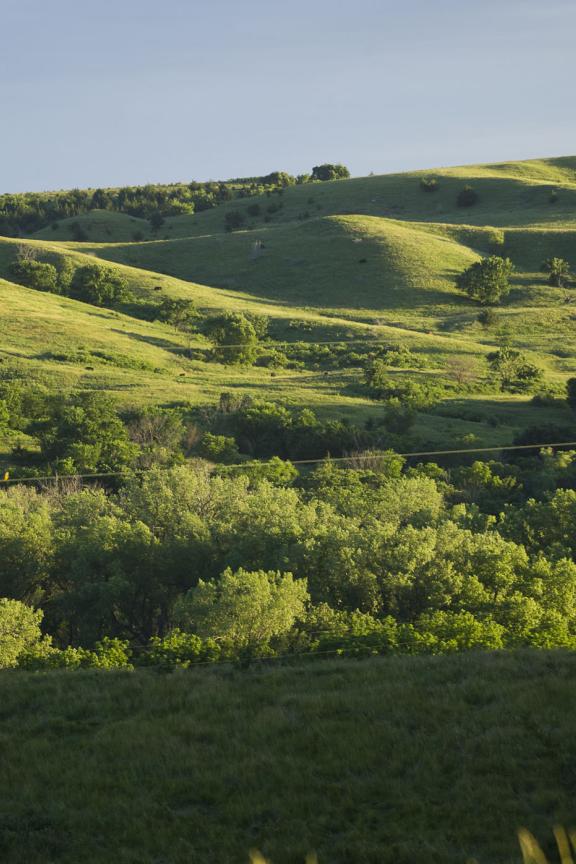 Experience the Spirit of the Rolling Sandhills
A visit to the Sandhills offers no shortage of beautiful rolling landscapes, fun activities and delicious places to eat. Stop in Taylor and meet the life-sized paintings that are the town's Villagers, visit the only publicly accessible chalk room and pillar mine in North America, or spend your day tanking down a river. No matter where you find yourself in the Sandhills, you are sure to discover something amazing.
Stop at this eat-in deli and pizzeria while in Valentine. For something sweet, try their locally famous cinnamon rolls or any of their baked goods. Be sure to stock up on some unique snacks and pantry staples while you're there as well.
Located just 26 miles southwest of Valentine, this 3,000-acre reservoir is a favorite for boating, fishing and camping. Situated in the narrow Snake River valley, come take in the picturesque views of the valley and the surrounding Sandhills. 
Whether your next adventure involves hiking, biking, watching wildlife or floating, the Niobrara National Scenic River is the place for you. Don't miss the unique rock formations and waterfalls on your adventure down the 76-mile river.