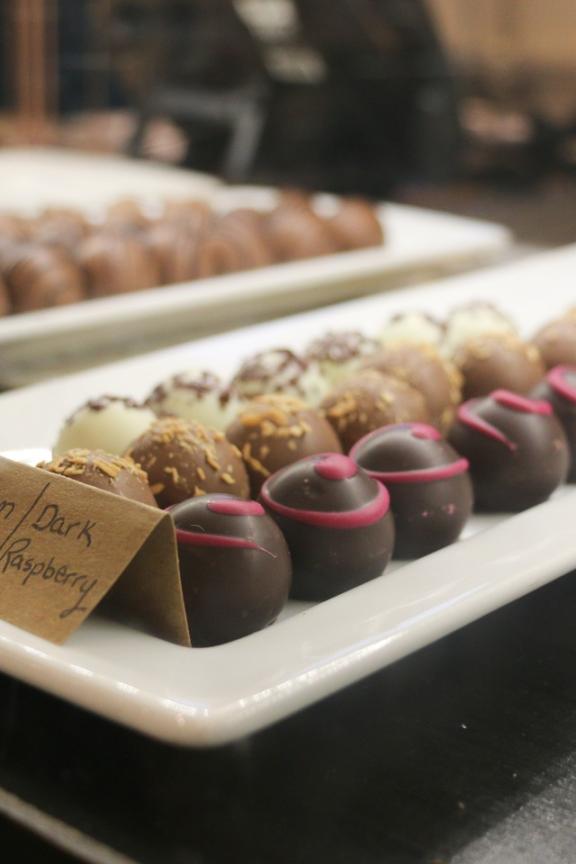 Gift Guide: 8 Irresistible Chocolate Shops
Sweeten up your day with a visit to one of the many irresistible chocolate shops across Nebraska. Discover custom creations and perfectly meltable chocolates in every corner of the state!
Give the gift of intentionality with chocolates from the Chocolate Season which are handmade with care. Enjoy a visit to the chocolaterie and espresso bar or send their sweets by mail to enjoy!
This Nebraska native creates world renowned chocolate meltaways that will leave you wanting more. Visit their store in Greenwood or find them at various shops across the nation! 
A unique eatery in Grand Island includes a bakery, coffee bar, and more. Treat yourself to a meal or decadent dessert while visiting!
Discover all sorts of treats at 4th St. Sweets from fudge to barks to chocolate covered confections! This family-owned shop is sure to leave you with a sweet tooth.
Indulge in high quality chocolates with a trip out west. Mueller's Fine Chocolates in Sidney offers distinct flavors that are made with meticulous care.
These premium hand-made chocolates will capture your taste buds and your heart. Pick up a box of delights from their store in Tekamah.