Itinerary: Spring Birding Experience in North Platte
Every spring, the most incredible migration event in the world passes through the North Platte area. More than 300,000 Sandhill Cranes will spend about six weeks in the North Platte River valley fortifying themselves for the nesting period to come. While they are here, they will engage in beautiful courtship and pair-bonding behaviors. This is a spectacle you can't experience anywhere else.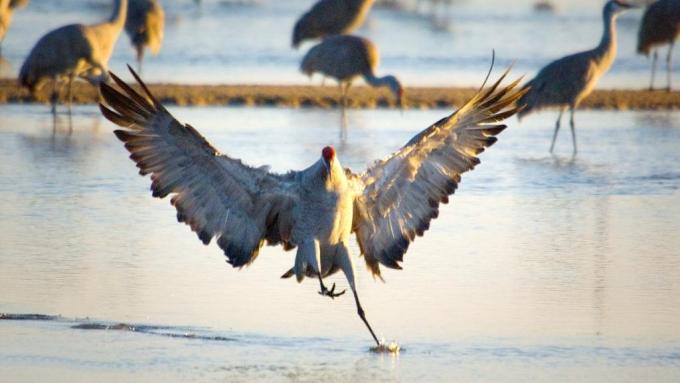 Local's Tip
Remember to dress warm and layer up! Oftentimes, the viewing site is wet and marshy, with the best times for viewing being morning and evening, which means it can be a bit brisk, and you wouldn't want your chattering teeth to spook the birds.