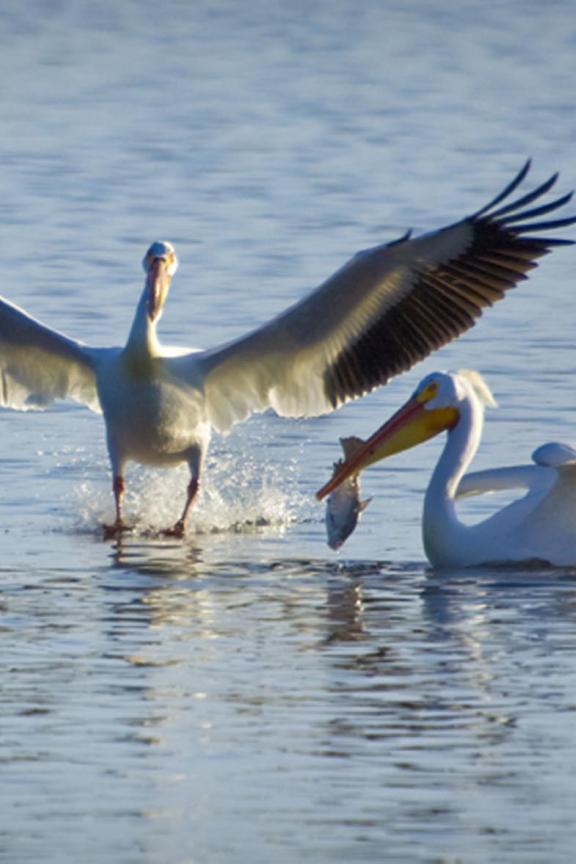 Birdwatching
NEBRASKA'S FOR THE BIRDS.
And for bird-lovers. What else did you expect from a place with thousands of lakes and rolling grasslands?
Truth is, birds love a lot of things about Nebraska, from our sandhills to our reservoirs to our forests. And while our spring sandhill crane migration may have brought you here, we have bald eagles, American white pelicans, prairie chickens and flocks of other species that are probably on your checklist—plus birding trails, tours and guides to help you spot them. So grab that list, your binoculars and camera. Nebraska birdwatching adventures await. 
Trip Ideas
Find Bird-Watching Experiences
Wildlife
Bird Watching
Fishing
Campgrounds & RV Parks