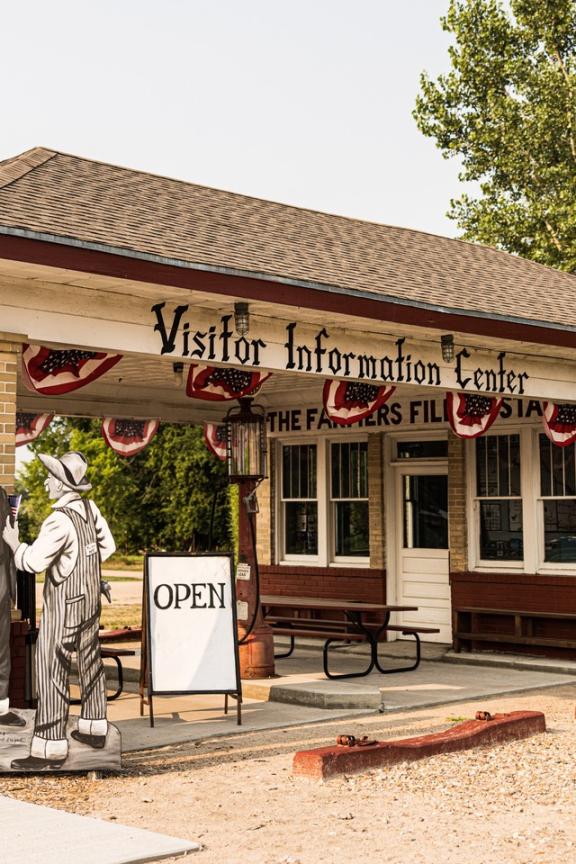 Meet Nebraska's Villagers
Travel through Nebraska's Loup County you'll find Bootleg Brewers, Lazy D, Taylor Community Arboretum, and along the way you'll stumble upon the Taylor Villagers. These 2-D, black and white, life-size wooden people can be found throughout the community as "windows" into years gone by, reflecting life in the Nebraska Sandhills in the early 1900s. Created by Taylor business owner, Marah Sandoz, the 120+ Villagers are scattered throughout the community and a scavenger hunt for many. Sandoz hopes at some point, these plywood people will double the population of the quaint town.
Notable Villagers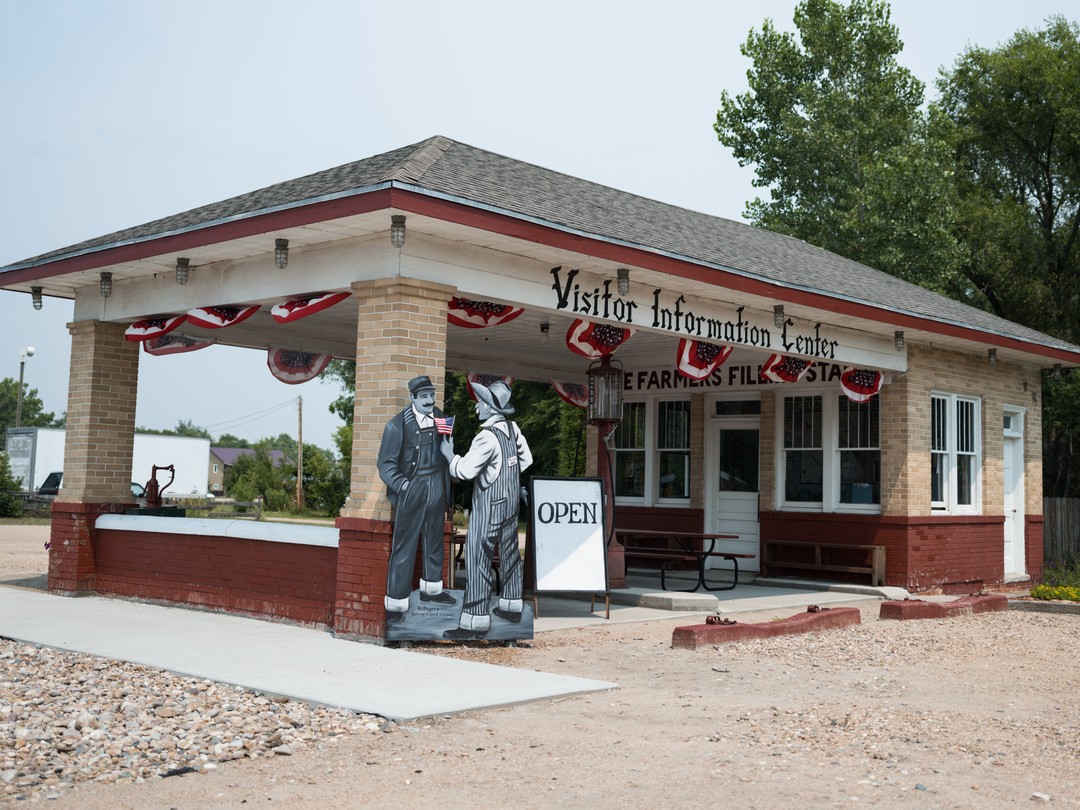 Ralph & Hank are waiting to greet visitors at the old Farmers Filing Station. The station was once a place to exchange news and old stories, just like these two. The Taylor Area Builders acquired the building in 2003 and turned the space into the Visitor Information Center.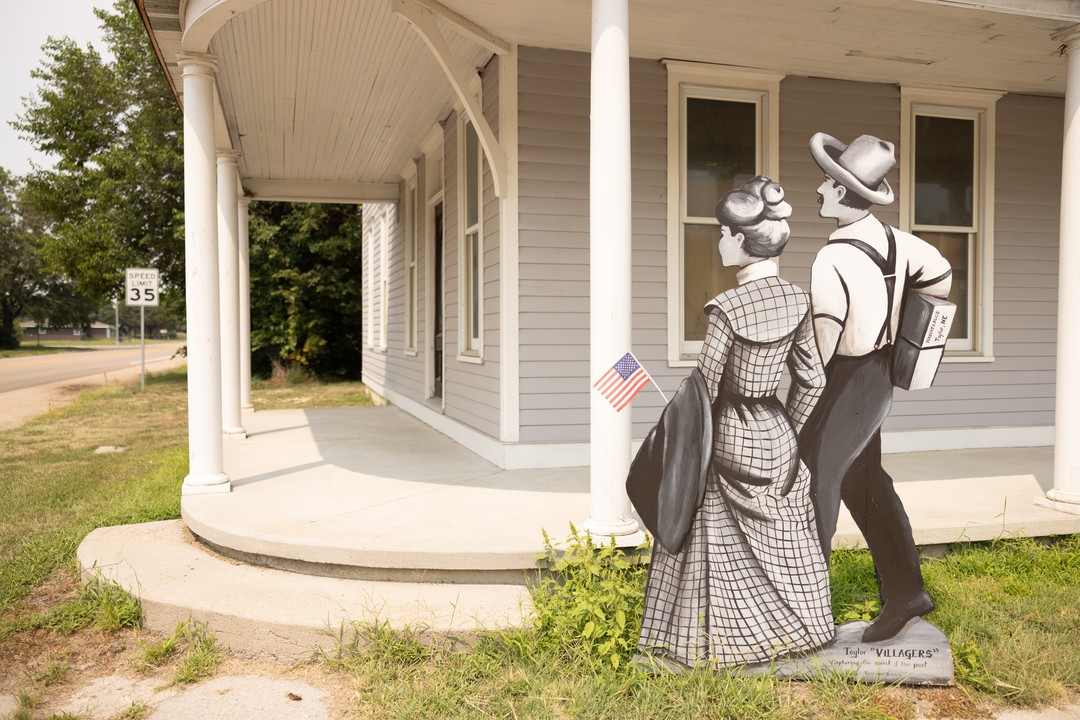 Herbert & Alice are headed into the Pavilion Hotel. The Pavilion Hotel was erected in 1887 in anticipation of the railroad. It offered lodging and food to travelers like these "Villagers" for many years and was said to be the "finest hostelry" in the area.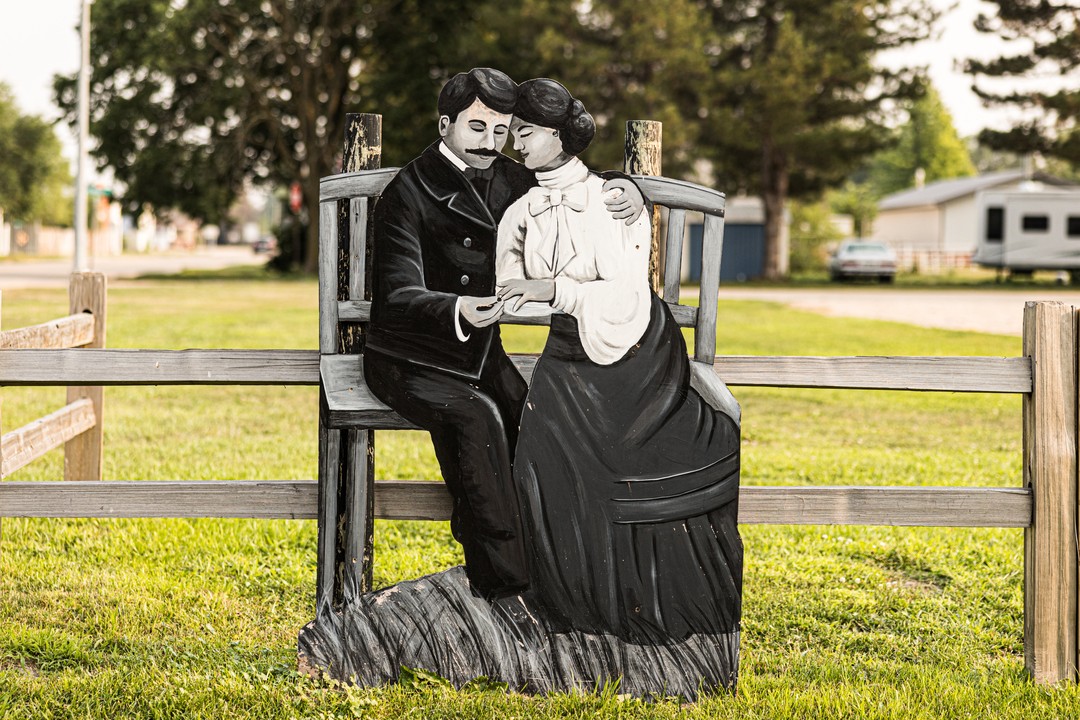 Charles & Louise can be found in the lawn of a Taylor home. Representing a lovestruck couple in the early 1900s getting engaged.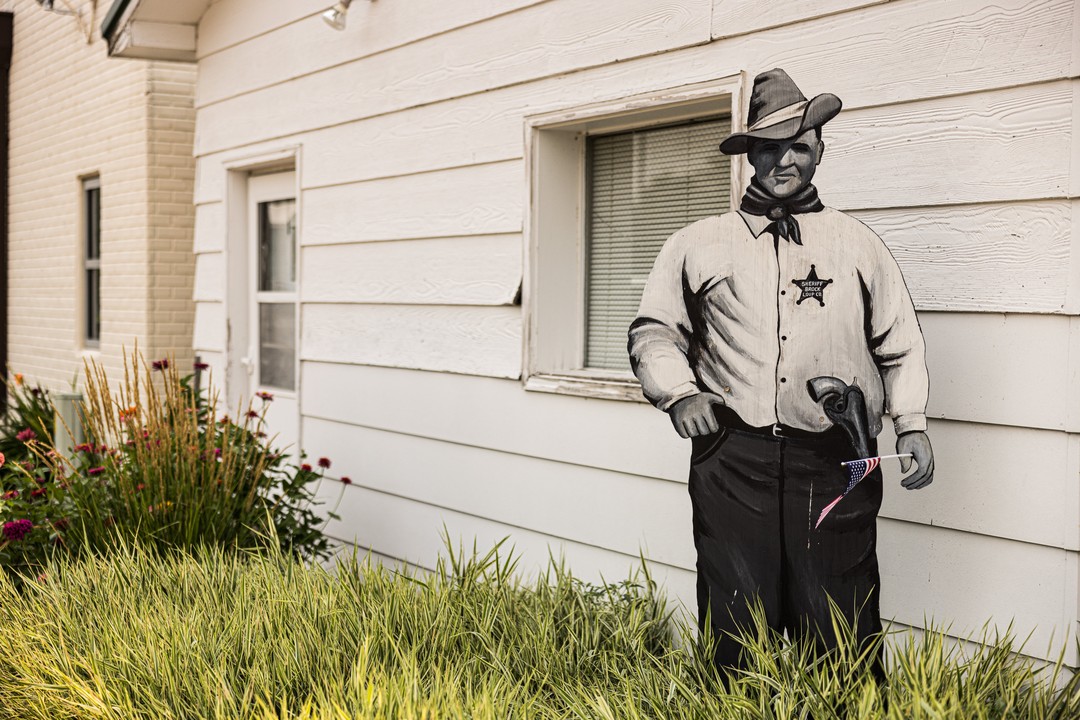 Sheriff Brock was a real person and can be found right in the middle of town! This cutout is a tribute to Loup County Sherriff George Brock who was fatally shot on October 16, 1940, while attempting to serve a warrant.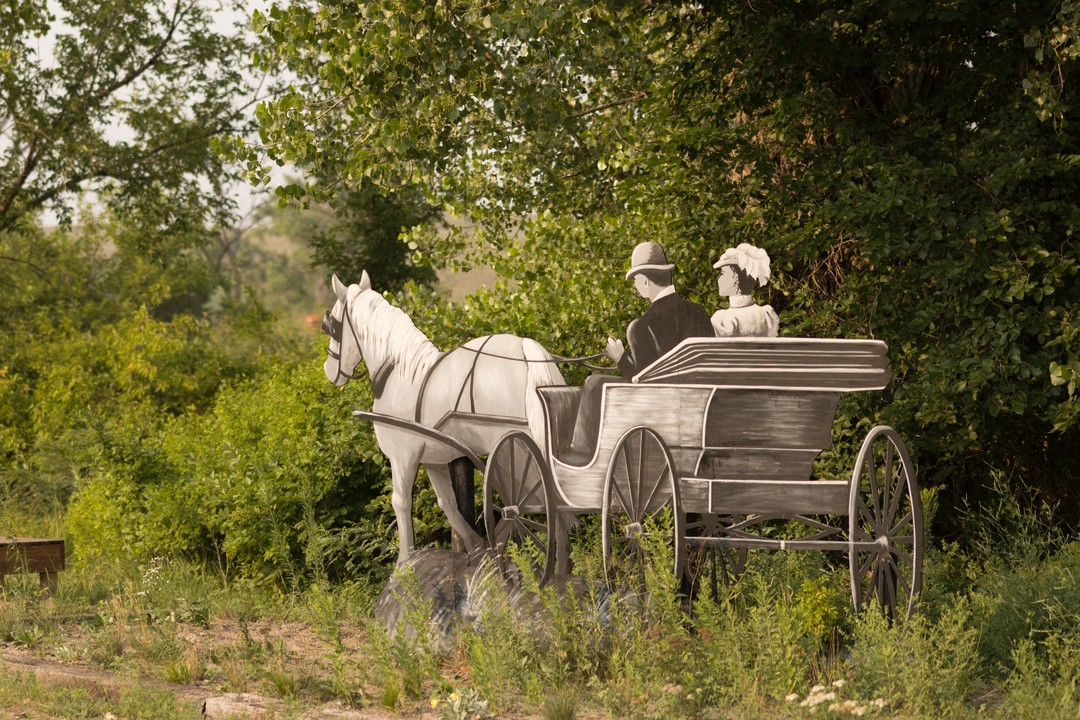 Fred & Eva can be spotted exiting the town of Taylor, headed North on Hwy 183. This cutout represents the drastic change in transportation between 1900 and 1920, with the advancement of automobiles.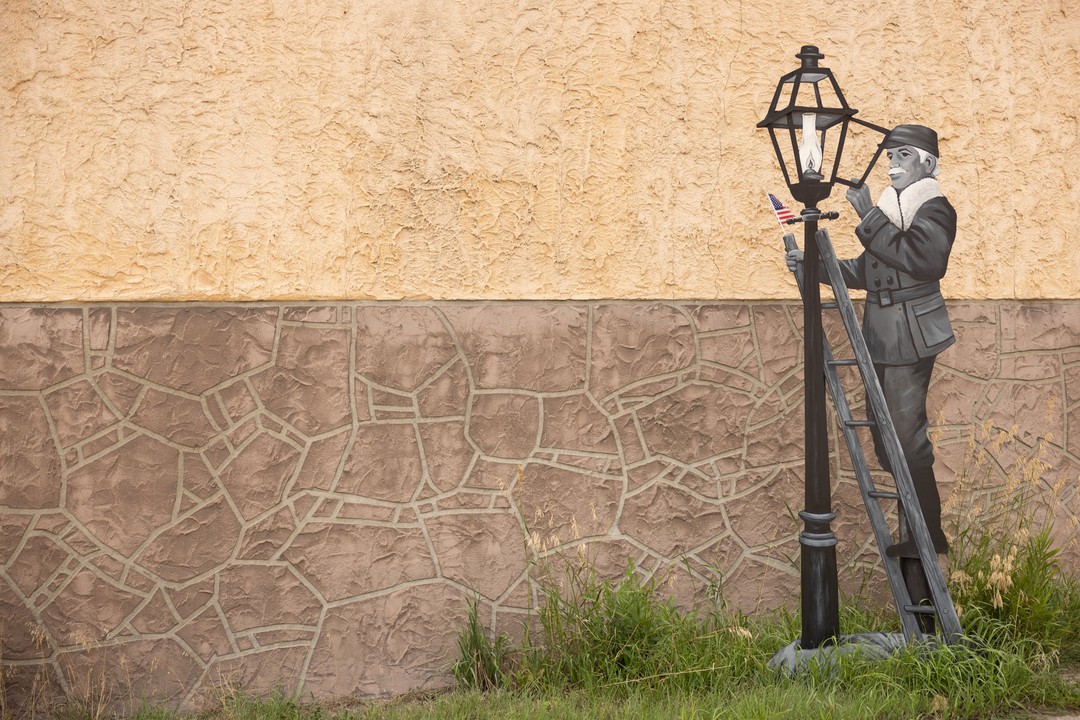 Clarence the lamplighter is near the sheriff and depicts an occupation that faded into extinction as the country started into the 1920s. Other common occupations that were lost as the times changed were the ice man, telephone operator, dressmaker, butter maker, stone mason and blacksmith.