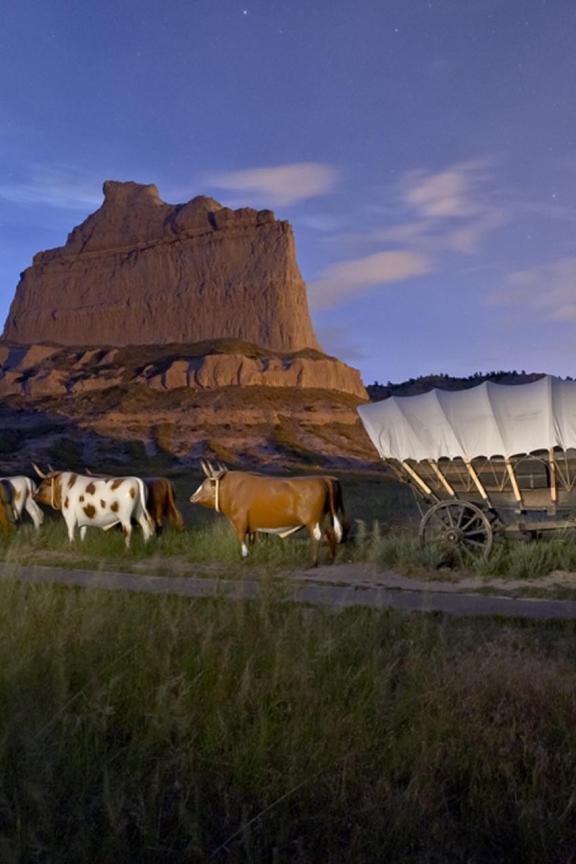 Play pioneer with the family
Among Nebraska's wide-open plains, the entire family can play like pioneers—without all the hardships.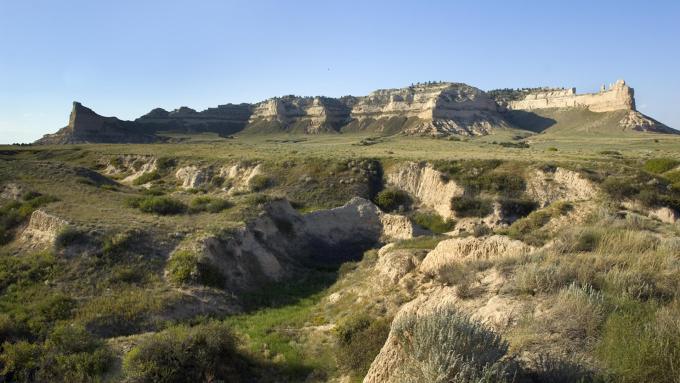 Scotts Bluff National Monument
190276 Old Oregon Trail 2 mi. W. of M St on Old Oregon Trail Gering, NE 69341
Gering, NE
United States
(308) 436-9700
Start at Scotts Bluff National Monument in Gering by becoming a Junior Ranger. To earn a Junior Ranger badge, kids are challenged to explore the site's prairies and bluffs like early pioneers, complete an activity booklet and take an oath to protect our country's parks.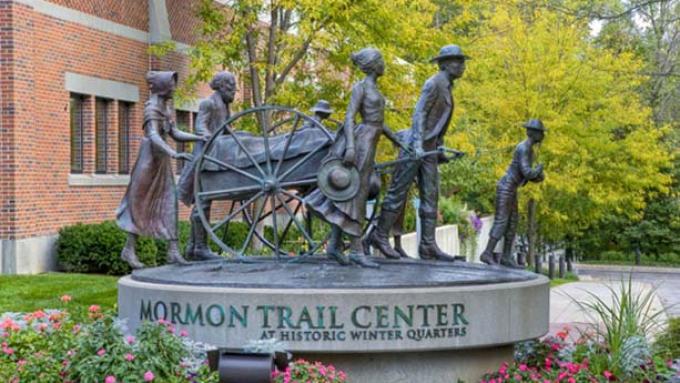 Mormon Trail Center at Historic Winter Quarters
3215 State St
Omaha, NE
United States
(402) 453-9372
Want to keep their pioneering spirits high? Visit the Mormon Trail Center at Historic Winter Quarters in Omaha to learn the story of the Latter-day Saint pioneers' Western migration. Consider a free guided tour as you watch films, enjoy interactive exhibits and view a primitive log cabin and covered wagon. Explore more of the historic pioneer settlement by visiting the Winter Quarters Nebraska Temple or Mormon Pioneer Cemetery.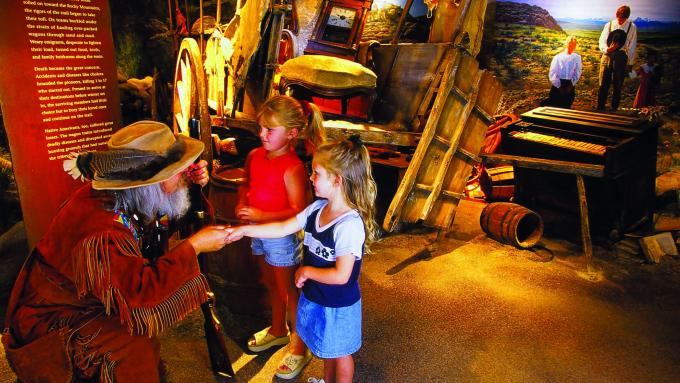 The Archway
3060 E. 1st St
Kearney, NE
United States
(308) 237-1000
In Kearney, a giant arch spanning Interstate 80 tells the story of adventurers who traveled the Great Platte River Road through Nebraska. The Archway is filled with displays and dioramas so life-like, you'll feel transported back in time. Watch a Pony Express rider switch horses, a buffalo stampede, '49ers on their way to the California gold fields and more at the attraction's interactive exhibits.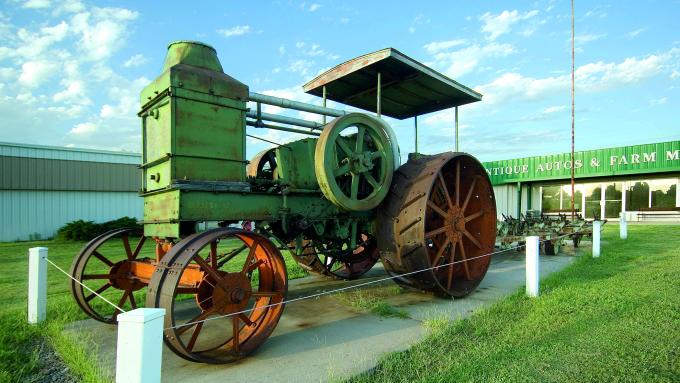 Stuhr Museum of the Prairie Pioneer
3133 W. Hwy 34
Grand Island, NE
United States
(308) 385-5316
You can almost feel the fire and grit of the pioneering spirit at Stuhr Museum of the Prairie Pioneer in Grand Island. Explore this complex of buildings to discover collections of Native American and Old West memorabilia, teepee replicas, bison that lived and grazed on the land, train cars from the 1800s and more. History buffs will be pleased and kids and adults alike will enjoy the opportunities to get hands-on.