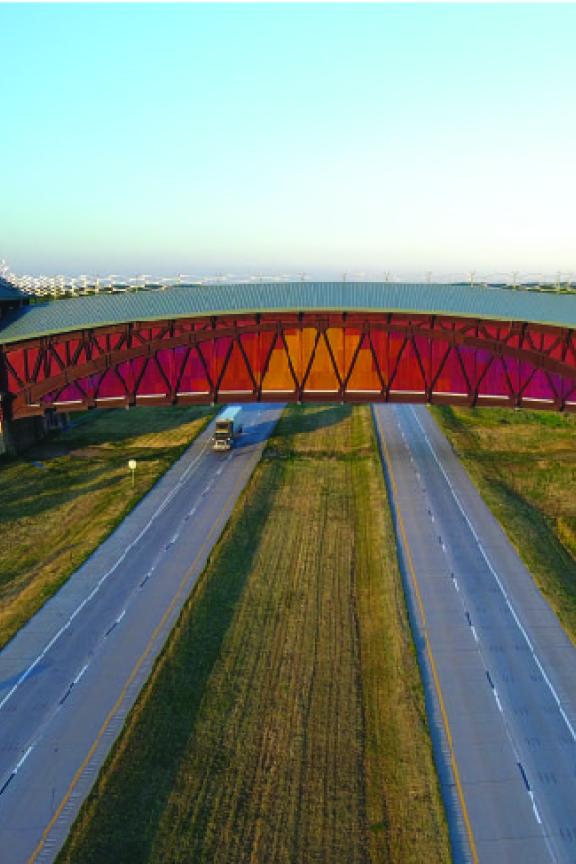 Meet prospectors & pioneers at The Archway
If you could see Nebraska through my eyes, you'd see the history that we all share. You'd see the daring and determination of the pioneers who first traveled the Oregon Trail along the Platte River through Nebraska. You'd see the high-spirited adventure of prospectors racing along the trail during the California Gold Rush, and the devotion of Mormons who followed the same path in search of religious freedom. You'd see the entrepreneurial spirit that led to the creation of the Pony Express, the industry that built the Transcontinental Railroad and the cross-country cooperation that led to the creation of "America's Main Street," the Lincoln Highway. You'd see people of vision and courage who, throughout our history, traveled this same path through Nebraska and found ways to work together to make their dreams come true. And you'd see their contributions to a bigger dream, the building of America.
The Archway
3060 E. 1st St
Kearney, NE
United States
(308) 237-1000
Spanning I-80 at Exit 275, the Archway in Kearney, Nebraska, brings American history to life. Since prehistoric times, the path along the Platte River through Nebraska, once known as the Great Platte River Road, has served as a migratory route across the continent. From the Oregon Trail era to today, the Archway's family friendly exhibit tells the story of the adventurers who followed the trail and helped to build America. In our historical exhibit, you'll walk with the pioneers over the Oregon Trail. Watch a rider switch horses at a Pony Express station. Hear Mark Twain's account of a cross-country stagecoach ride. Relive the driving of the Golden Spike that united the nation's railroads. And, visit a travelers' campground on "America's Main Street," the Lincoln Highway. You can spend as little as an hour or a whole afternoon at the Archway. Call 877-511-ARCH for information.