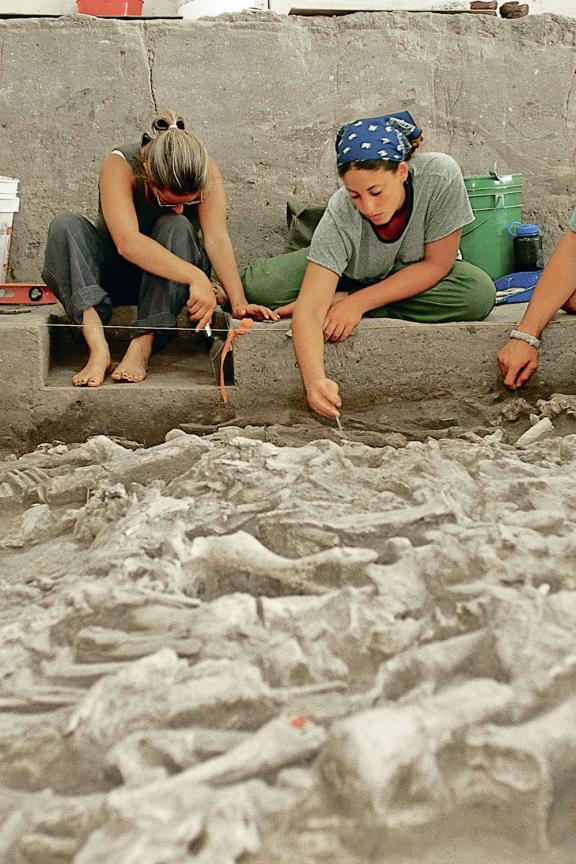 Nebraska's Unique Prehistoric Past
Nebraska is home to many unique and world-renowned fossil findings.
Nebraska is one of the best places in the world to learn about prehistoric mammal species, and many discoveries made here are on display at distinguished museums, including the Smithsonian. Explore our rich prehistoric history and learn about the species that were here millions of years before we were.
When a prehistoric volcano located in modern-day Idaho covered the land in ash and killed hundreds of animals, it created a perfectly preserved fossil bed. Ashfall Fossil Beds is the only site in the world where entire skeletons of large prehistoric animals are preserved. Over 350 complete skeletons and 25,000 specimens have been, and continue to be, discovered including rhinos, three-toed horses, camels, birds and more.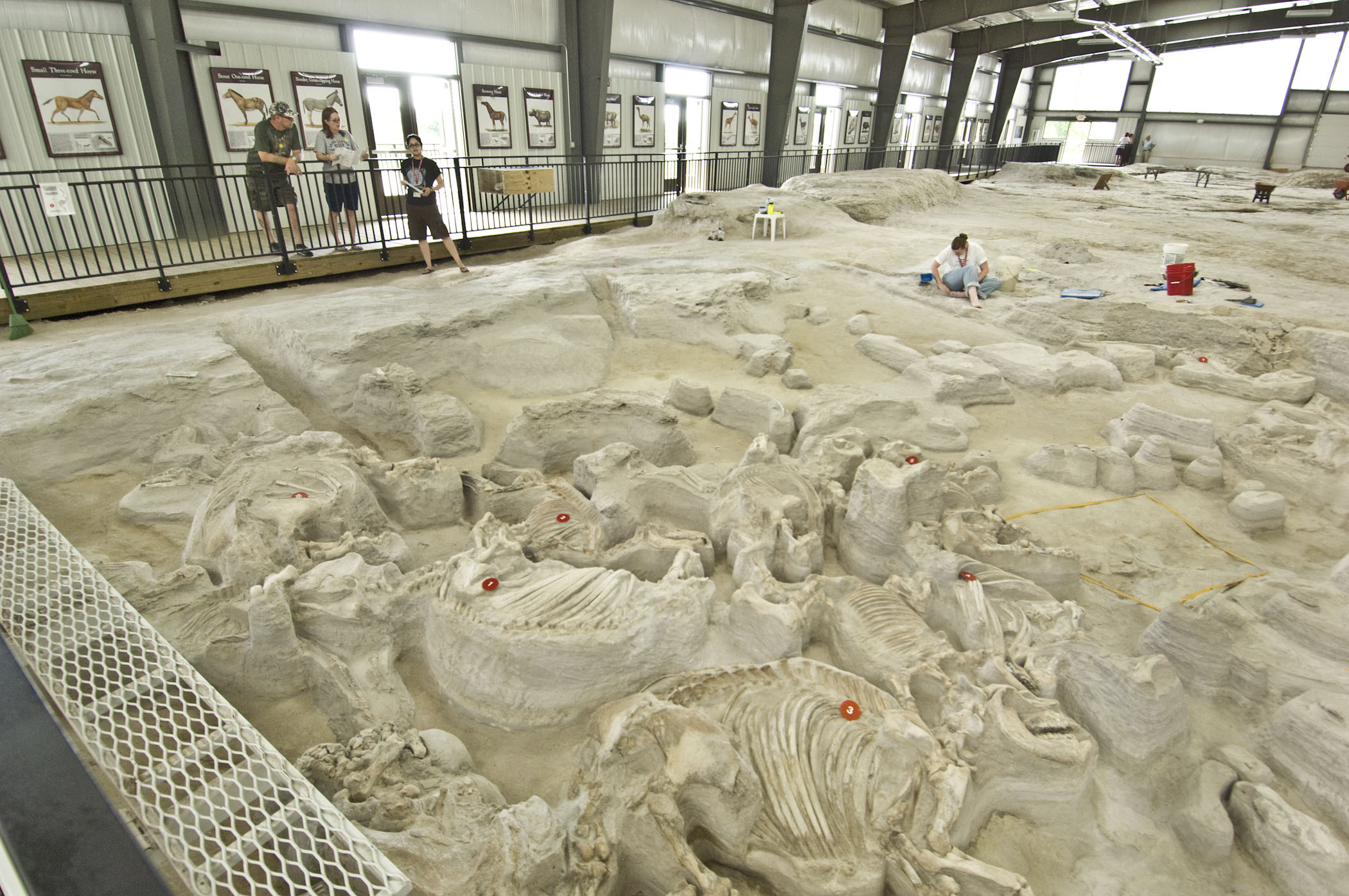 These previously excavated fossil beds help paint the picture of the diverse history of the Agate area. Exhibits display the relationship between environment and wildlife, and the variety of fossils found in the area, including the Daemonelix, or Devil's Corkscrew. The Visitor Center now houses many of the original fossils, casts and recreations of the bones, as well as scientists' reconstruction of prehistoric landscapes and scenes.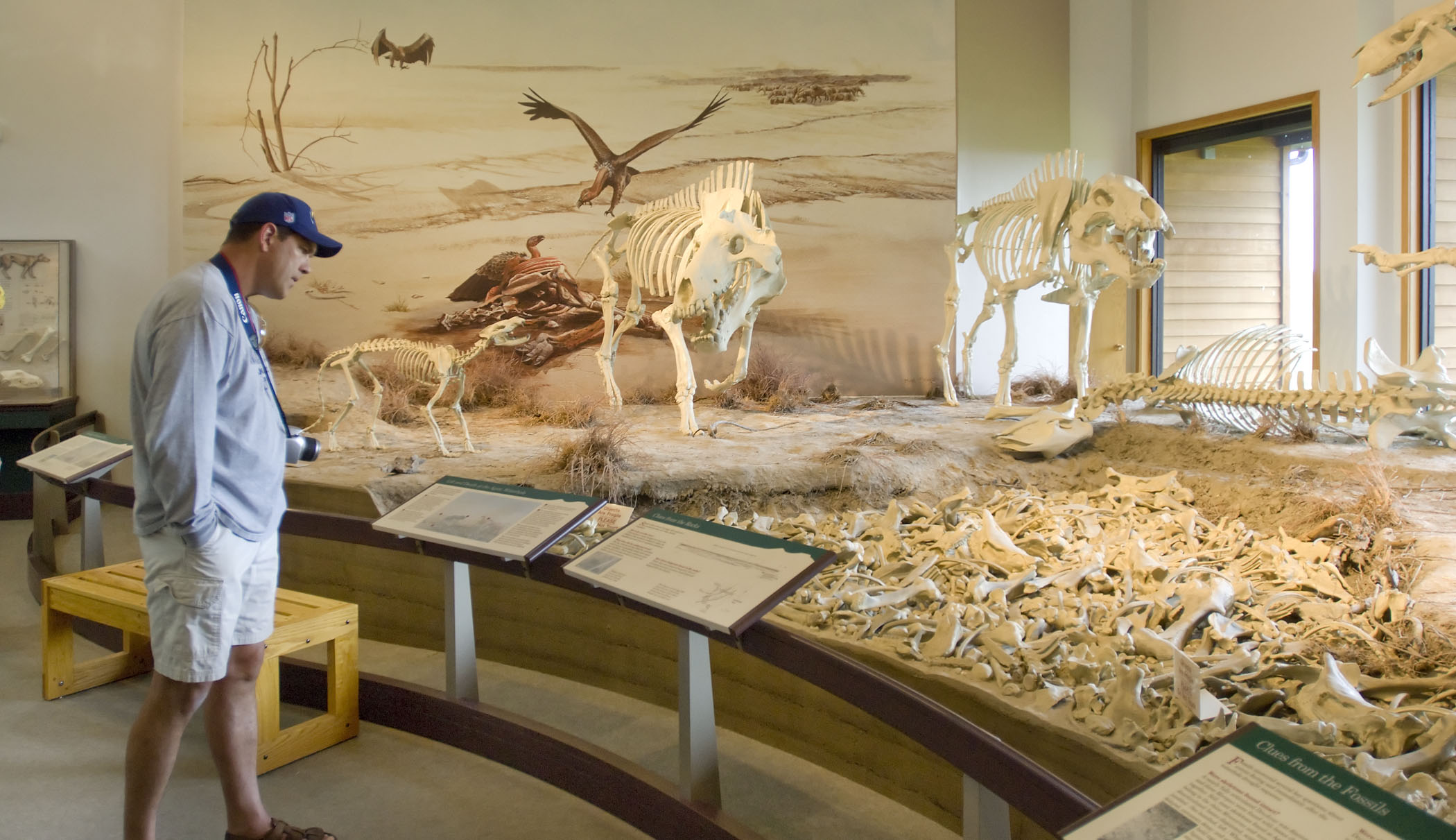 In 1954, more than 600 bison skeletons were discovered in a wonderfully preserved bone bed in western Nebraska, and nobody knows exactly how they got there. Was this the result of a natural disaster, or perhaps the product of a Paleo-Indian hunting trip? It's up to you to decide which theory you believe to be true, and potentially even make up your own.
Bonus: Take a trip to the University of Nebraska State Museum, otherwise known as Morrill Hall, to check out the world's finest collection of elephant fossils. Along with their impressive assembly of Nebraska's fossils, the museum has exhibits on other aspects of natural history and a planetarium show.
If you enjoyed these fossil destinations, be sure to check out the rest of the Fossil Freeway in Nebraska and South Dakota!