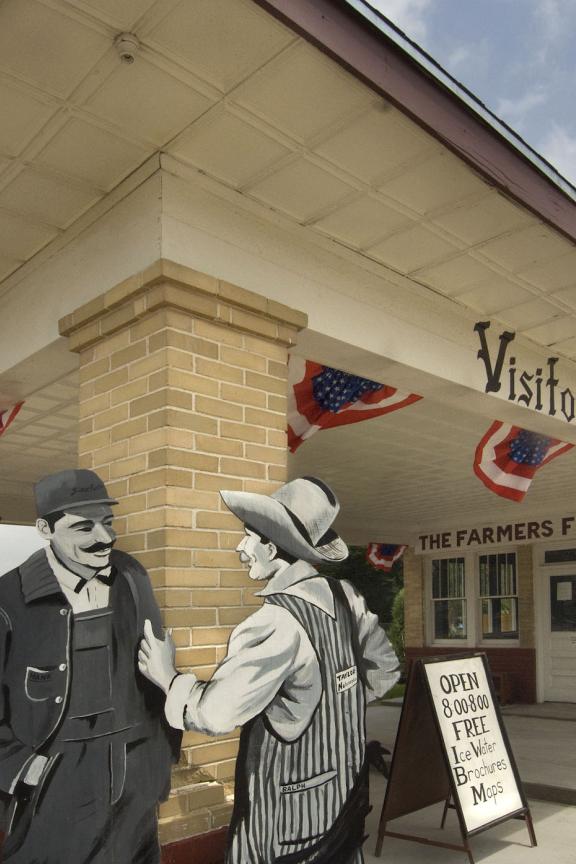 Quirky Nebraska
Chimney Rock, Omaha's Henry Doorly Zoo and Aquarium and The Archway are a few of the staple tourist attractions in Nebraska, but do you know about the town full of life-size wooden residents or the roadside rest area made out of hay bales? Discover these quirky destinations and more while you explore Nebraska's little-known locations and facts!
Population: Plywood
The town of Taylor is nearly equal parts plywood people and living residents. "The Villagers" are life-sized wooden cutouts of friendly townspeople; some are even replicas of previous and current residents.
Trains, Trains and More Trains

The Union Pacific Bailey Yard in North Platte carries the title of largest railyard in the world. There are 350 miles of track within the 2,850-acre yard, with nearly 10,000 trains being handled every 24 hours. Visitors can get a birds-eye view of the yard from the Golden Spike Tower and Visitor Center.
The Pyramid Time Capsule
Seward is home to the World's Largest Time Capsule. This 45-ton capsule was sealed on July 4, 1975 and contains 5,000 unusual items, including a new Chevy Vega and a blue leisure suit. The capsule will be opened on July 4, 2025, 50 years after its foundation.
Sorry New York, It's a Nebraska Thing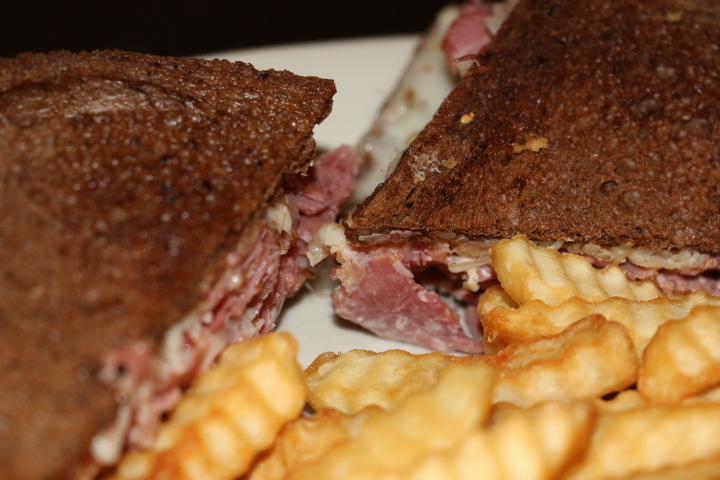 The Reuben sandwich was created by a group of friend's playing poker at the historic Blackstone Hotel in Omaha. The sandwich gained popularity when it was put on the hotel's menu and won a national recipe competition. If you're a fan of the sandwich, plan to spend March 14 in Omaha for Reuben Sandwich Day!
The Midwestern Coast
If you thought you had to travel halfway across the country to sunbathe on a sandy beach, think again, because Nebraska's Lake McConaughy has more than 100 miles of shoreline with white sandy beaches to spend a warm summer afternoon on. Enjoy plenty of other water activities at McConaughy like sailing, wind surfing and tubing.
"Chalk" This Mine up as a Dynamite Time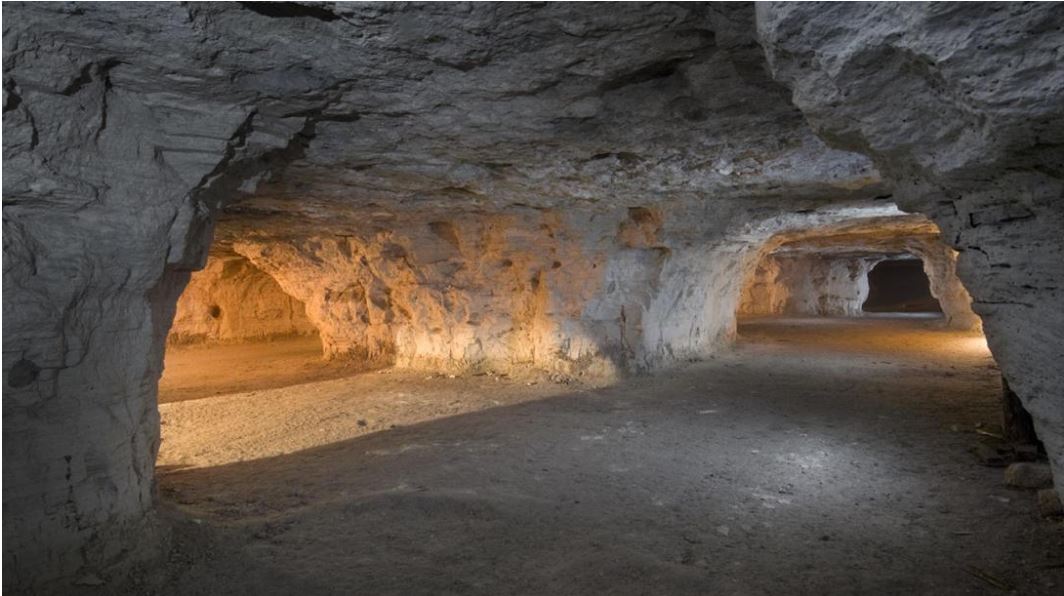 Happy Jack's Chalk Mine in Scotia is one of two known mines and the only mine that is accessible to the public. Take a tour of the honeycomb caverns that twist and bend over 6,000 feet underground and learn about the mine's ancient and more recent history.
Roadside Relief
Grab a picture on the porcelain throne at the Hay Bale Rest Area, conveniently located just 2 miles north of Carhenge. Take a break from driving and lounge in the recliner, use the free WiFi or relieve yourself in the (non-functioning) toilet.
*Please don't actually use these facilities*
Fun Facts:
Bugs, Trees or Corn?
Everyone knows Nebraska is the "Cornhusker State," but did you know that it used to be called the "Tree Planter State"? Over the years, Nebraskans have collected multiple nicknames, such as "Squatters," "Tree Planters" and even "Bugeaters." Luckily, history came up with "Cornhuskers" and seemed to settle on it.
The Original Black and Yellow Study Tool
If you've ever frantically searched for a summary of a reading you didn't understand (or didn't read, let's be honest here), you have a Nebraskan to thank for that. Cliff Notes was created by a Nebraska-native, Clifton K. Hillegass, to help students review and comprehend the literature they were reading in class.
Nebraskans: Making Meals Simpler Since the 1950s
The first frozen TV dinner was produced in Omaha in 1953 by Swanson and food engineers at the University of Nebraska-Lincoln first created pressed meat in 1927. Next time you warm up a frozen meal or feast on a McRib, remember that your affordable and tasty meal came from the brilliant minds of Nebraskans.
Nebraska may not have mountain ranges, oceans or deserts, but it does have unique attractions, unusual experiences and some spectacular people.