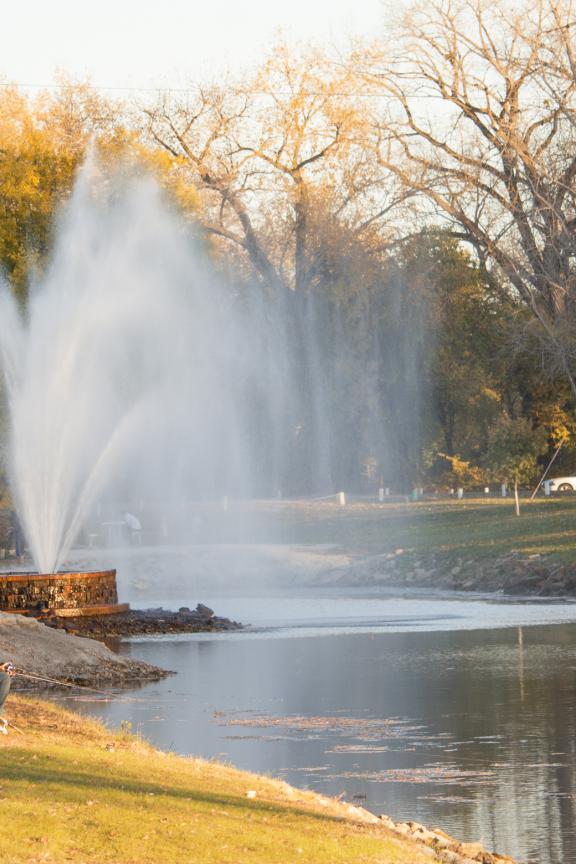 Relax at Ta-Ha-Zouka Park
If you could see Nebraska through my eyes you'd see my fiancé fishing in a beautiful pond in the middle of our campsite while I sit and listen to the fountains on one of the picnic tables close by, taking in all the beautiful scenery. When he's decided we've fished long enough, we dip into the Elkhorn River with our kayaks. We kayak for a few hours and head back to our camping area to make a quick lunch before heading out on another adventure on the Cowboy Trail.
While walking, we notice all the amazing wildlife living around us; hard to believe this is so close to town. We walk for a few miles, then turn around and head back, as it is starting to get dark. We stand in awe at the start of the trail as we look up at all the beautiful stars and hear the quiet babble of the river behind us. All this in Norfolk, Nebraska? Yes, TaHaZouka Park is one of our favorite places to camp.
My name is Marissa and this is TaHaZouka through my eyes.
Ta-Ha-Zouka Park
2201 S. 13th St.
Norfolk, NE
United States
(402) 644-8717
Season April 15-October 15. Park amenities: Bathhouse, electricity, playground, trout fishing, ball fields, shelters, 24 court horseshoe complex, sand volleyball and 4 cabins for rent (daily use only). In the off-season campers may park outisde the campground alon the rod and plug into the power pedestals at a reduced rate. The bathrooms are not avaible to campers in teh off-season. S Hwy 81 & TaHaZouka Drive
Cowboy Trail
Eastern trailhead in Ta-Ha-Zouka Park
Norfolk, NE
United States
(402) 471-0641
Hike/bike and nature trail runs 195 miles to Valentine. Trailhead located in all 15 communities along the trail. Visit the website to download the latest trail brochure. Trail is open 1/2 hour before sunrise to 1/2 hour after sunset.