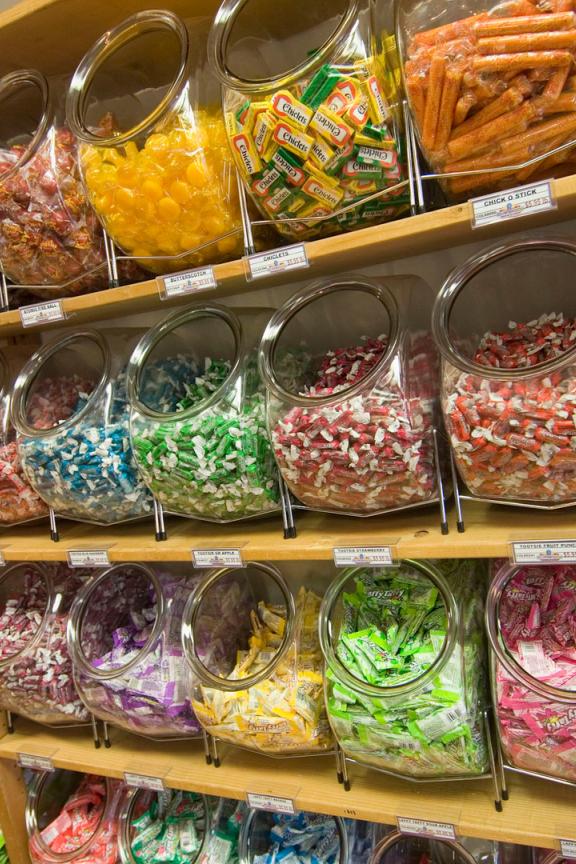 Satisfy your sweet tooth in Nebraska
Chocolate that melts in your mouth instantly, licorice candy twists and the most perfect cordial cherry's you've ever tasted – and it's all right here in Nebraska. Satisfy your sweet tooth by taking a road trip to one, two or even all of these delicious candy shops throughout the state.
1. Bakers Candies', Greenwood
Bakers Candies' has produced world renowned chocolate meltaways for generations. A chocolate so decadent and smooth that it literally "melts-a-way" when applied to the tongue. Indulge in flavors like dark chocolate mint, milk chocolate raspberry, milk chocolate peanut butter or just stick with the classics. Their store in Greenwood also sells a plethora of other sweet treats.
2. Chocolate Abeille, Omaha
Chocolate Abeille, French for Chocolate Honey Bee, not only sells delicious tasting chocolate designed into delicately crafted works of art, but also raw honey from their own beehives. Many of their chocolate creations also feature their honey.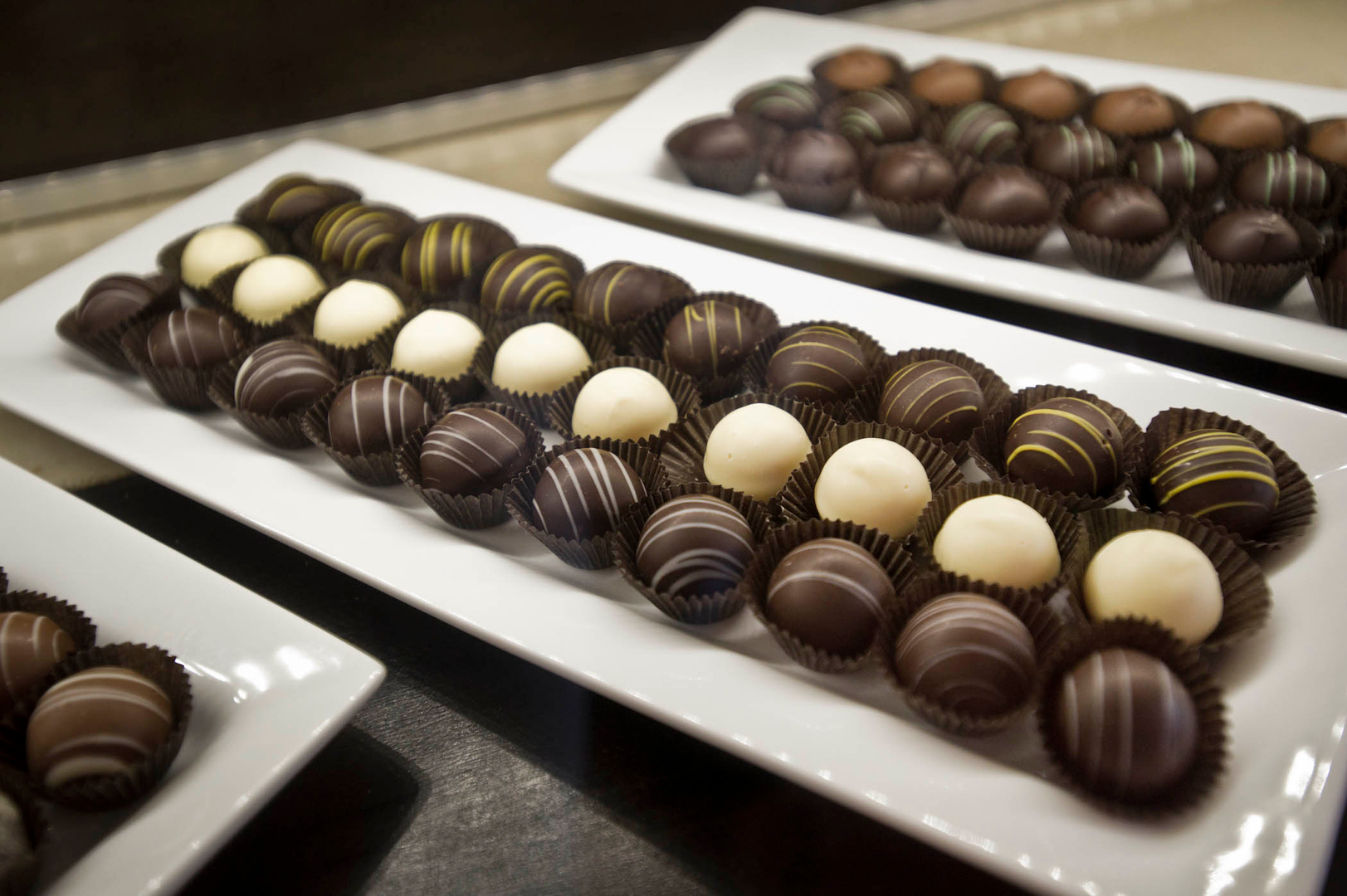 3. The Chocolate Bar, Grand Island
Take home a delicious assorted box of chocolate truffles or pick a few to enjoy with a Vanilla Bean Latte while you take in the café atmosphere in The Chocolate Bar. Take your sweetness craving one step further and indulge in their decadent Old Fashioned Chocolate Cake.
4. The Cordial Cherry, Omaha
Indulge in whimsically decorated cherries that are covered in chocolate with a liquid cordial center. Each chocolate covered cherry cordial is made from scratch and hand-decorated, how can you beat that?
5. Fort Cody Trading Post, North Platte
Nebraska's favorite family fun shop, while not a candy shop per se, has tons of nostalgic sweets and plenty of Nebraska made products.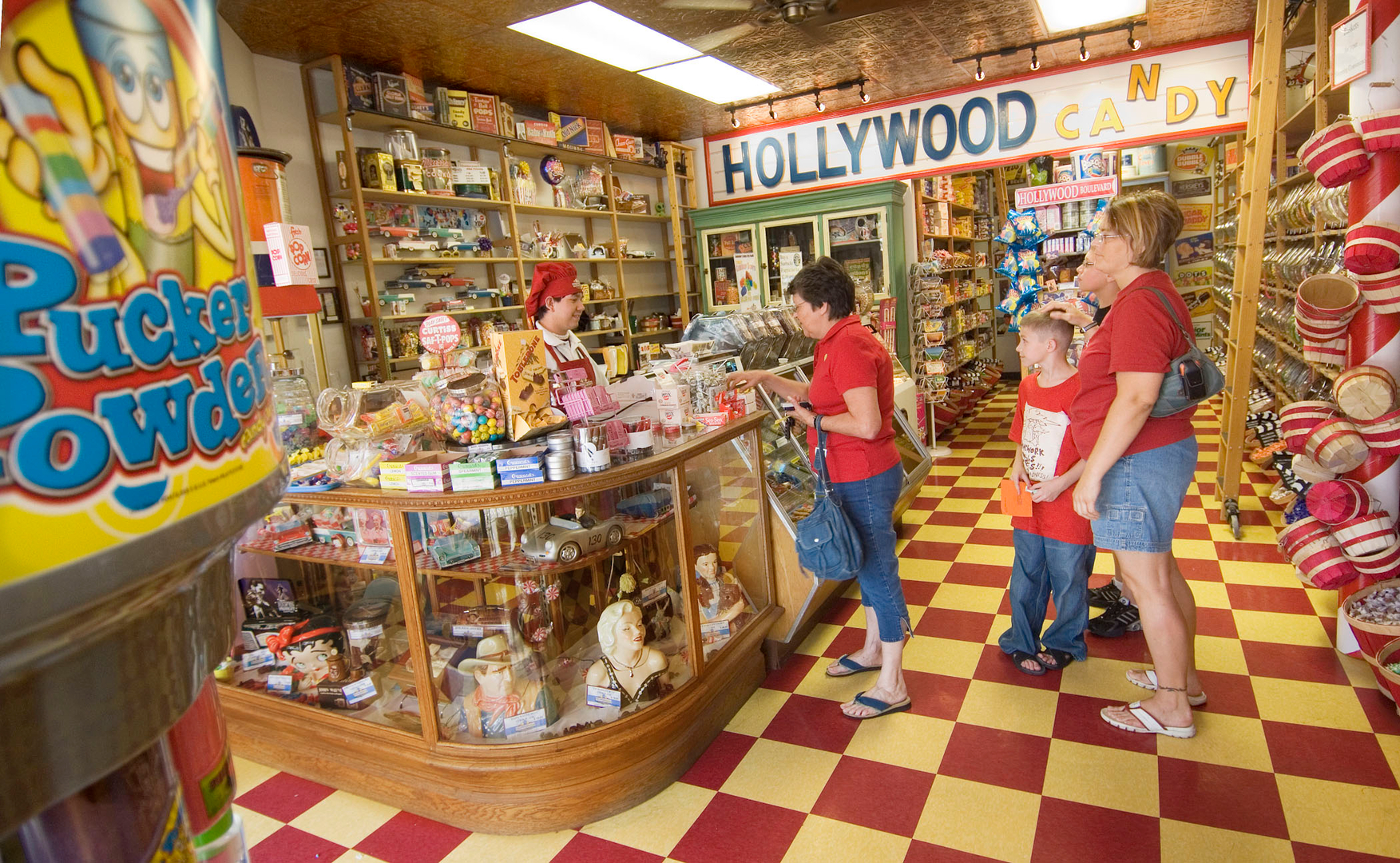 6. Hollywood Candy, Omaha
The saying "like a kid in a candy shop" had to have been invented at Hollywood Candy. Explore this giant candy story that offers all the classics like Bit-O-Honey, Jelly Belly jelly beans, Big League Chew, Pixie Sticks, Tootsie Rolls and other rock candy, gummies, lollipops and more. They even have the largest collection of PEZ dispensers to view and the Midwest's largest pinball arcade featuring over 85 games.
7. Licorice International, Lincoln
Pick from a wide assortment of candies and licorice that hail from all over the world. Sweet, red or black Finnish licorice pipes? They've got em. Jumbo cinnamon bears? They've got em. Strawberry wheels from Italy for red licorice lovers. They've got em.
8. Master's Hand/Serendipity Chocolates, Tekemah
Rich and creamy chocolate truffles in varying flavors, hand-dipped chocolate covered strawberries, caramels, chocolate bark and so much more. Pick a box size in small, medium or large and fill it with delicious chocolate confections. 
9. Old Market Candy Shop, Omaha
Serving handmade chocolates & fudge, and selling retro and specialty candies since 1977 on Howard Street in the Old Market of Omaha, this candy shop is an Omaha classic.