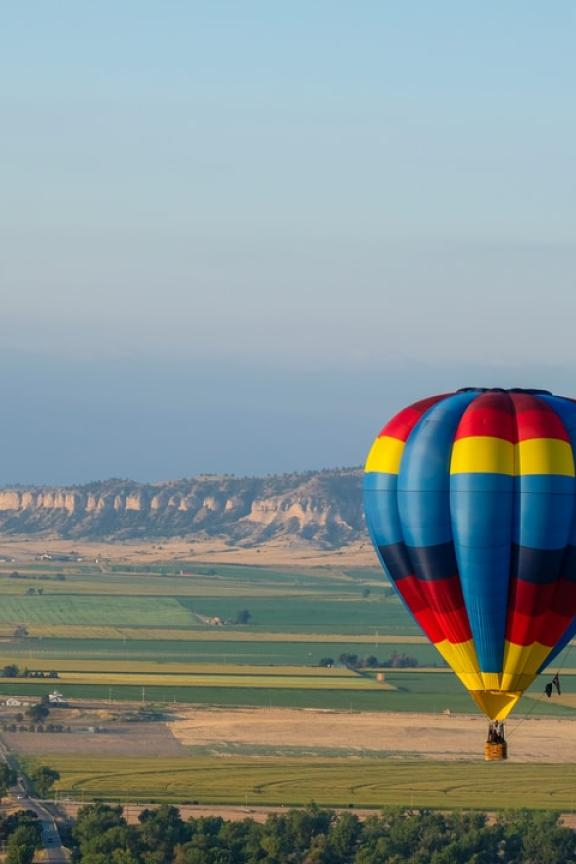 Spectacular Air Balloon Events Taking Over Nebraska's Skies
Get ready to be enchanted by the captivating sight of hot air balloons painting Nebraska's skies with vivid colors. It's a show that's sure to steal your heart as these majestic balloons gracefully take to the air.
Old West Balloon Fest
Mitchell
August
Get ready for a wild ride at the Old West Balloon Fest just outside Gering/Scottsbluff! Experience the thrill of watching majestic hot air balloons fill the sky, echoing the spirit of the Old West. Delight in the vibrant colors and intricate designs as balloons of all shapes and sizes take flight against the picturesque backdrop of Scotts Bluff National Monument. Immerse yourself in a weekend of family-friendly activities, live entertainment and delicious food, making it a truly unforgettable event for all ages.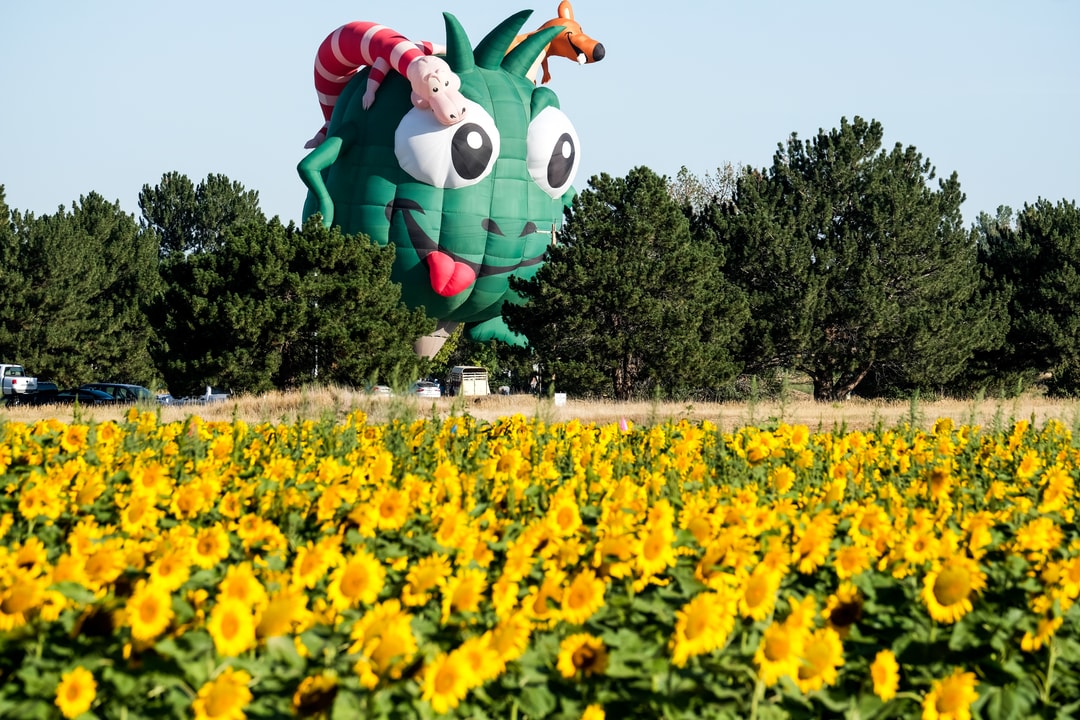 Balloon & Wine Festival
Elkhorn
August
Sip, Savor, and Soar at Elkhorn, Nebraska's Balloon and Wine Festival! Witness the skies come alive with a dazzling display of hot air balloons as they gracefully float above the picturesque landscape. Indulge your taste buds with an exquisite selection of local wines from renowned wineries, perfectly complementing the festivities. Enjoy live music, artisanal crafts, and a myriad of activities, making this festival a delightful celebration of Nebraska's finest offerings.
Hot Air Balloon Festival
Falls City
June
Experience a soaring adventure at the Falls City Hot Air Balloon Festival! Watch in awe as the sky fills with a kaleidoscope of colorful balloons, creating a breathtaking spectacle along the Missouri River. The celebration starts with a thrilling kite demo and concludes with an after dark balloon glow and firework show. Weather permitting, take a tethered balloon ride, and savor delicious fare from on-site food trucks.