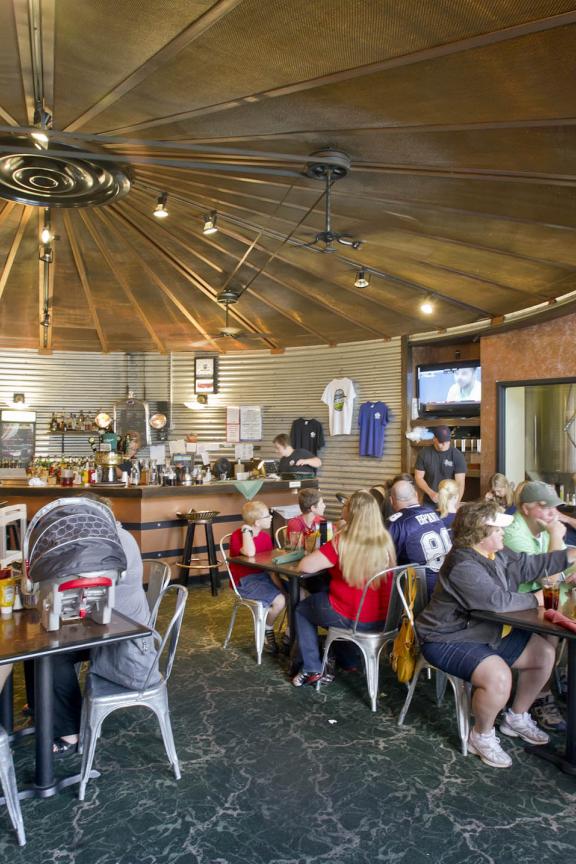 Breweries & Microbreweries
TOAST TO OUR CRAFTINESS.
They may not know your name (yet), but Nebraska's microbrewers will pour you a cold one, tell you how they made it and maybe even give you a brewery tour or point you to a food truck. Now that's a friend. 
Nebraska craft breweries are doing interesting things. Sure, you'll find your blondes, lagers and the like, but our brewers get crafty. They might start with Nebraska-grown hops and end up with a warm winter brew, spiked with cinnamon and cloves. They might infuse locally sourced coffee with chocolate to produce a distinctive brown ale. Bonus: you'll find our breweries in a hodgepodge of interesting places, from farms to historic buildings in urban entertainment districts. Oh, and some serve food, too. And give brewery tours. When's happy hour?  
Trip Ideas
Find Breweries & Microbreweries
Breweries & Microbreweries
Distilleries
Wineries & Vineyards
Bars, Clubs & Nightlife
Chambers of Commerce/CVBs