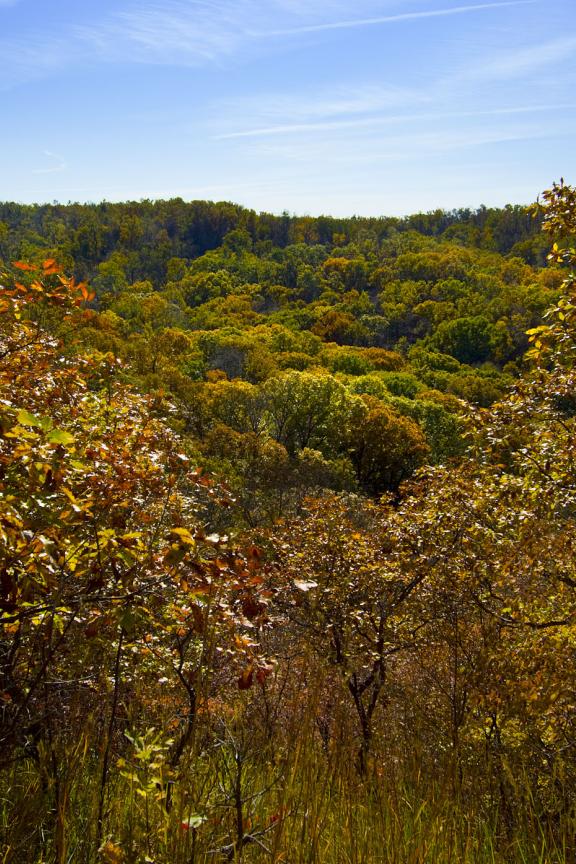 Fall for the fall season with these five seasonal activities
PRESS RELEASE
FOR INFORMATION, CONTACT:
Erin Lenz at 402-471-3797, or [email protected]
Jenn Gjerde at 402-471-3768, or [email protected]
FOR IMMEDIATE RELEASE
LINCOLN, Neb. (September 30, 2019) – Changing leaves, plaid clothing and all the pumpkin-flavored drinks you can consume; these are a few of the classic signs that it's finally fall.
 
"Fall is officially here, and there is plenty going on throughout the state. Get out and enjoy the beautiful weather by taking part in the great activities this season," said John Ricks, Nebraska Tourism executive director.
 
There is plenty to do in Nebraska this fall, so check out the following seasonal activities!
 
Pumpkin Patches
Always a favorite fall activity for children and adults, Nebraska is sure to have the pumpkin patch for you. Head to Vala's Pumpkin Patch in Gretna or Bloom Where You're Planted Farm and Pumpkin Patch in Avoca for an authentic family-owned farm experience. Visit one of the state's many pick your own farms, like Bellevue Berry & Pumpkin Ranch in Papillion, for some delicious fresh fruits and veggies.
Make sure to check out these 16 pumpkin patches in Nebraska!
 
Orchards
Apples and strawberries and peaches, oh my! Nebraska has heaps of orchards both large and small, growing a wide variety of crops. Along with their homegrown produce, many of the orchards offer hayrack rides, seasonal festivals and tasty treats. At Kimmel Orchard & Vineyard in Nebraska City, you can sip on one of 12 different house-made wines with flavors like peach and apple pie.
See how you can celebrate all things apple this fall!
 
Haunted Houses
From haunted houses to corn mazes, Nebraska has all kinds of spooky attractions that are bound to scare you out of your skin. Take a scary stroll through KneeKnocker Woods in Gibbon or get a "peaceful" night's sleep at Camp Fear campgrounds in Omaha. Get lost in the Skinny Bones Haunted Maze in Blair or walk amongst the dead at the Roca Scary Farm's Zombie Hunt in Roca.
 
Saturdays Are for the 'Skers
Get together with 90,000 of your closest friends in Nebraska's third largest city, Memorial Stadium. Whether you're part of "The Sea of Red" on game day, or watching from one of the countless tailgates across the state, you'll have an unforgettable experience cheering on the Cornhuskers. Find a list of upcoming Husker football games here. 
 
Scenic Byways
Nebraska is beautiful all year-round, but it is particularly gorgeous during the fall season. Take the long way home and follow one of the state's seven Scenic Byways. Whether you're taking in the stunning views during a hike through Chadron State Park or strolling through 260-acres of red, orange and yellow at Arbor Day Farm, these sights are sure to take your breath away!
 
For more Nebraska events and activities, go to VisitNebraska.com. 
For more information about travel, events and unique destinations in Nebraska, order your free travel guide today at VisitNebraska.com. Then stay connected with Nebraska Tourism on our Visit Nebraska Facebook page, on Twitter, on Pinterest, on Instagram and on YouTube.
 
The mission of the Nebraska Tourism Commission is to expand Nebraska's dynamic and diverse travel industry making it more viable by creating awareness, attracting increased visitors which results in greater tourism revenue and economic gain throughout the state. To learn more, go to VisitNebraska.com.
####