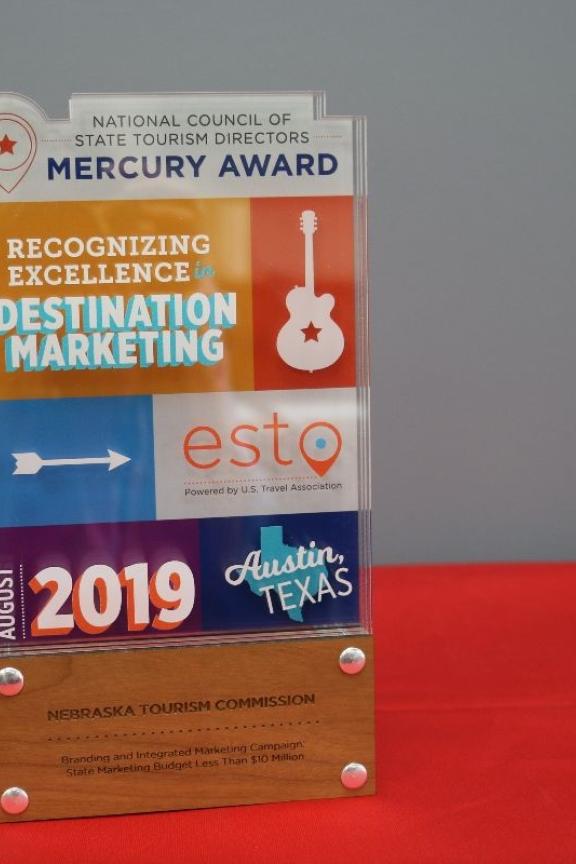 Nebraska Tourism campaign recognized nationally as best
PRESS RELEASE
FOR INFORMATION, CONTACT:
Erin Lenz at 402-326-9941, or [email protected]
Jenn Gjerde at 402-525-4455, or [email protected]
FOR IMMEDIATE RELEASE
LINCOLN, Neb. (August 22, 2019) - The Nebraska Tourism Commission was awarded for efforts to promote the state with the new "Nebraska. Honestly, it's not for everyone" campaign.
On Tuesday, August 20, Nebraska Tourism received a 2019 Mercury Award at ESTO, the Educational Seminar for Tourism Organizations powered by the U.S. Travel Association. The state's new campaign, "Nebraska. Honestly, it's not for everyone," won best Branding and Integrated Marketing Campaign, in front of an audience of 1,100 at the event in Austin, Texas.
"I can't remember a time when Nebraska won an award at ESTO, the congratulations we received from industry partners and colleagues was unbelievable," said John Ricks, Nebraska Tourism Commission executive director. "This is an honor and a big deal for the state of Nebraska." 
The Mercury Awards recognize members for excellence and creative achievements in destination marketing and inspiring the continued development of imaginative promotional programs. The Nebraska Tourism Commission received this award because "the judges felt that the honest, authentic, approach to positioning is admirable. Print and static assets are intriguing and well-executed. Nebraska worked with tight budget constraints and drove admirable results."
Visit Omaha received a Destinations Council Destiny Award in the Printed Collateral Materials category at ESTO. They won for their creative, custom mailer sent beforehand to trade show attendees that boosted the attendance to their booth, resulting in Visit Omaha interacting with more meeting planners than ever before.
"Having our partners at Visit Omaha also recognized is fantastic – it was a great night for Nebraska," said Ricks.
NTC was also a finalist in the Public Relations Campaign category for the "Nebraska. Honestly, it's not for everyone," campaign announcement that went viral when it was announced in October. The announcement garnered over $7.1 million in publicity value due to attention from media like The Late Show with Stephen Colbert, LIVE with Kelly and Ryan, CNN, Forbes, The Washington Post and more.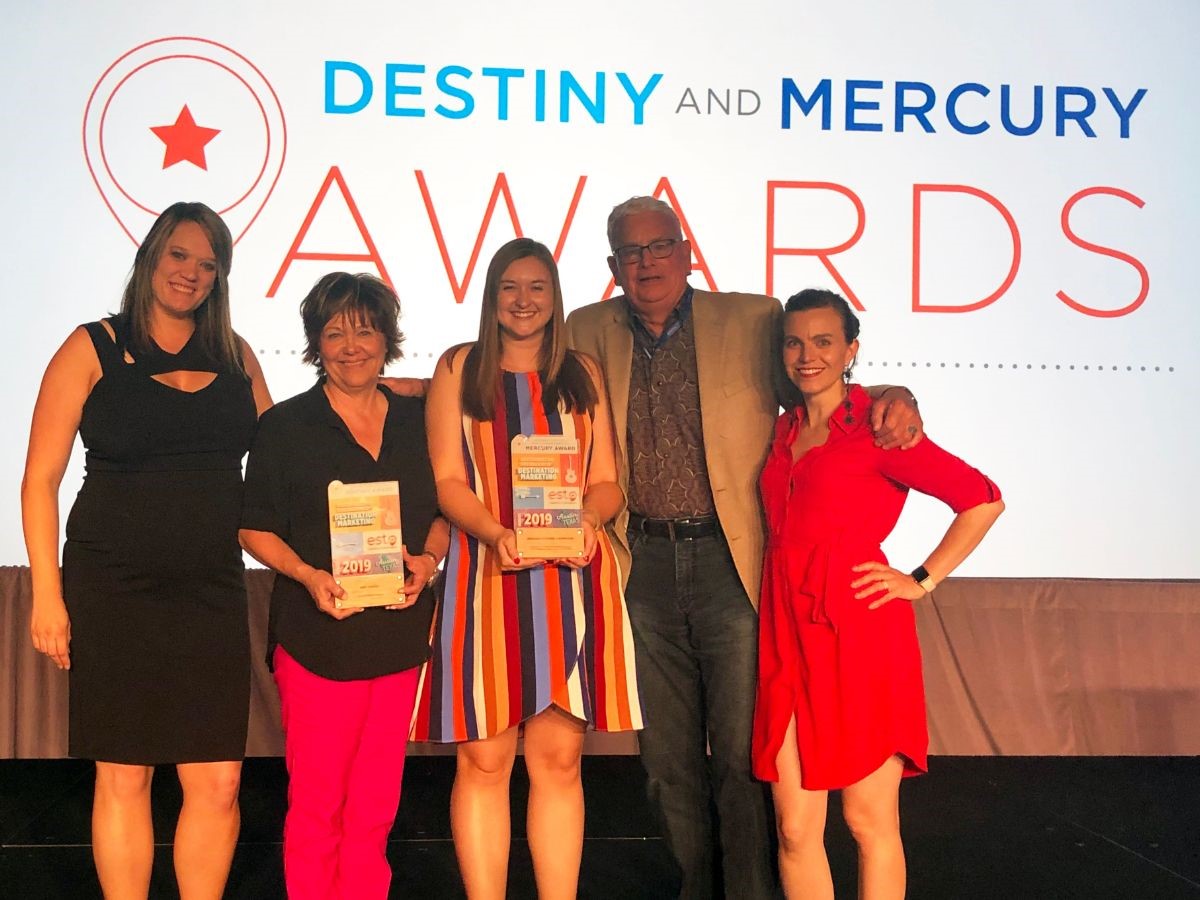 For more information about travel, events and unique destinations in Nebraska, order your free travel guide today at VisitNebraska.com. Then stay connected with Nebraska Tourism on our Visit Nebraska Facebook page, on Twitter, on Pinterest, on Instagram and on YouTube.
 
The mission of the Nebraska Tourism Commission is to expand Nebraska's dynamic and diverse travel industry making it more viable by creating awareness, attracting increased visitors which results in greater tourism revenue and economic gain throughout the state. To learn more, go to VisitNebraska.com.
####