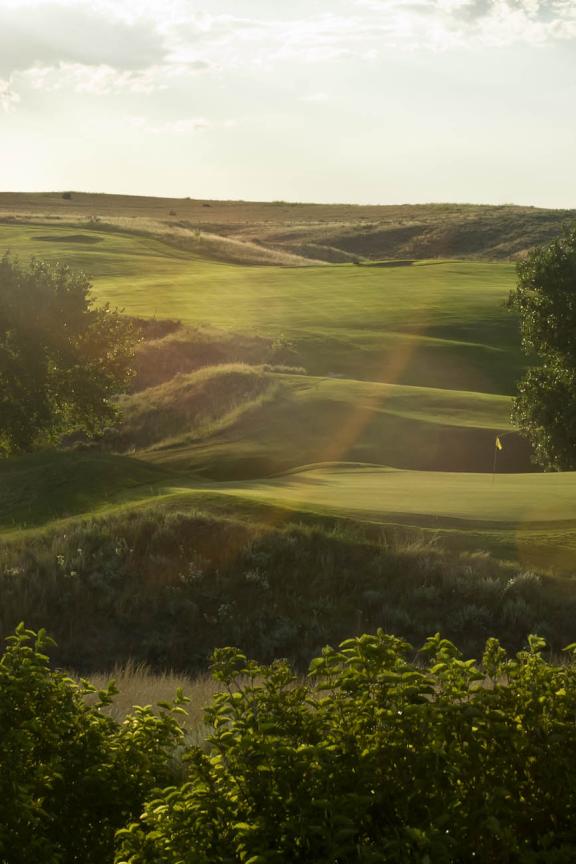 Golf
Peace and quiet is par for the course. 
Turns out, when you've got wide-open spaces, epic natural scenery and a whole lot of quiet, it makes for some pretty great golfing.
Whether you're a seasoned pro or taking your first swing, we've got the course you're looking for. But be prepared. Nebraska golf courses take sense of place to a whole new level. Imagine natural contours courtesy of our sandhills. Water features carved by scenic rivers. Prairie-grass roughs. And you never know how that wind whistling over the open plains is going to play with your game. It all makes Nebraska a stunning place to challenge yourself, that's for sure.  
Trip Ideas