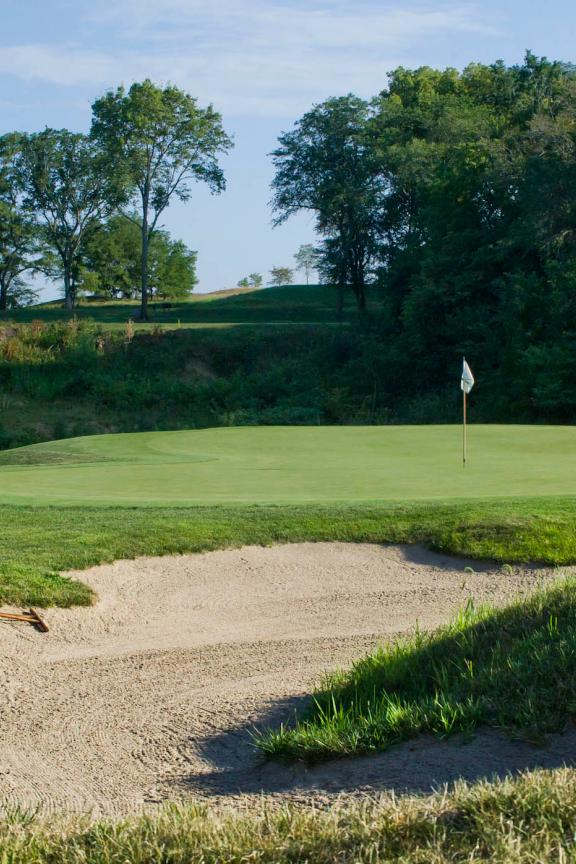 Golf Getaway to Southeast Nebraska
"I haven't played in ages," "someone was talking in my backswing," "the greens are faster at my home course." Admit it, we've all been there, but sometimes it's the course that wins the day's round.
If you're looking for your next weekend golf getaway, you're sure to find it at these southeast Nebraska courses. These five courses, all within an hour's drive of each other, accommodate golfers of all ages and skill levels, making the round enjoyable for everyone.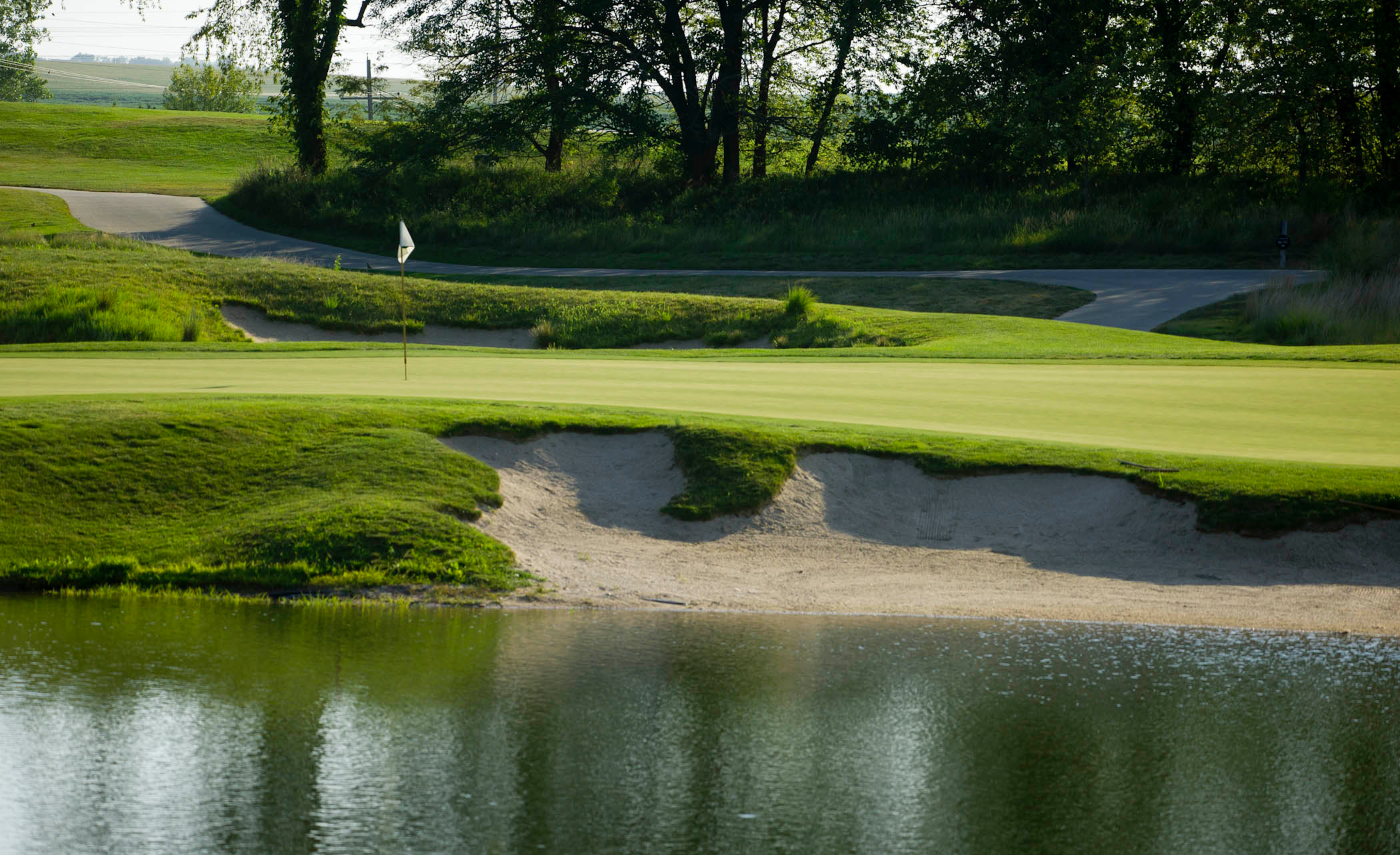 Holes: 18
Par: 72
Length: 7031 yards
This destination course was designed by legendary PGA pro Arnold Palmer in the 90s, and often considered a "lay-of-the-land" golf course. The course is littered with ponds and wetland hollows that act as perfect habitats for local wildlife and as lateral hazards for visiting golfers. Thick tree groves and tall prairie grasses provide great hiding spots for different animal species and golf balls. Arbor Link's natural features create a course as challenging as it is beautiful.
Fun Fact: This course was originally developed with the purpose of restoring the deteriorating prairie, conserving the area's natural habitats and serving as an educational tool for the golf industry. Arbor Links is now a nationally-recognized example of innovation in golf course construction and sustainable course management.
Holes: 18
Par: 72
Length: 6,253 yards
At just under an hour's drive from the Omaha Metro, "Nebraska golf's best-kept secret" uses the region's dense woodlands, rolling hills and natural bodies of water to its advantage. The club's namesake, Table Creek, winds its way through the course, often forcing the decision between a careful lay-up or a potentially hazardous risk. The challenging layout makes for a unique game each round but offers enough forgiveness to keep you coming back for more.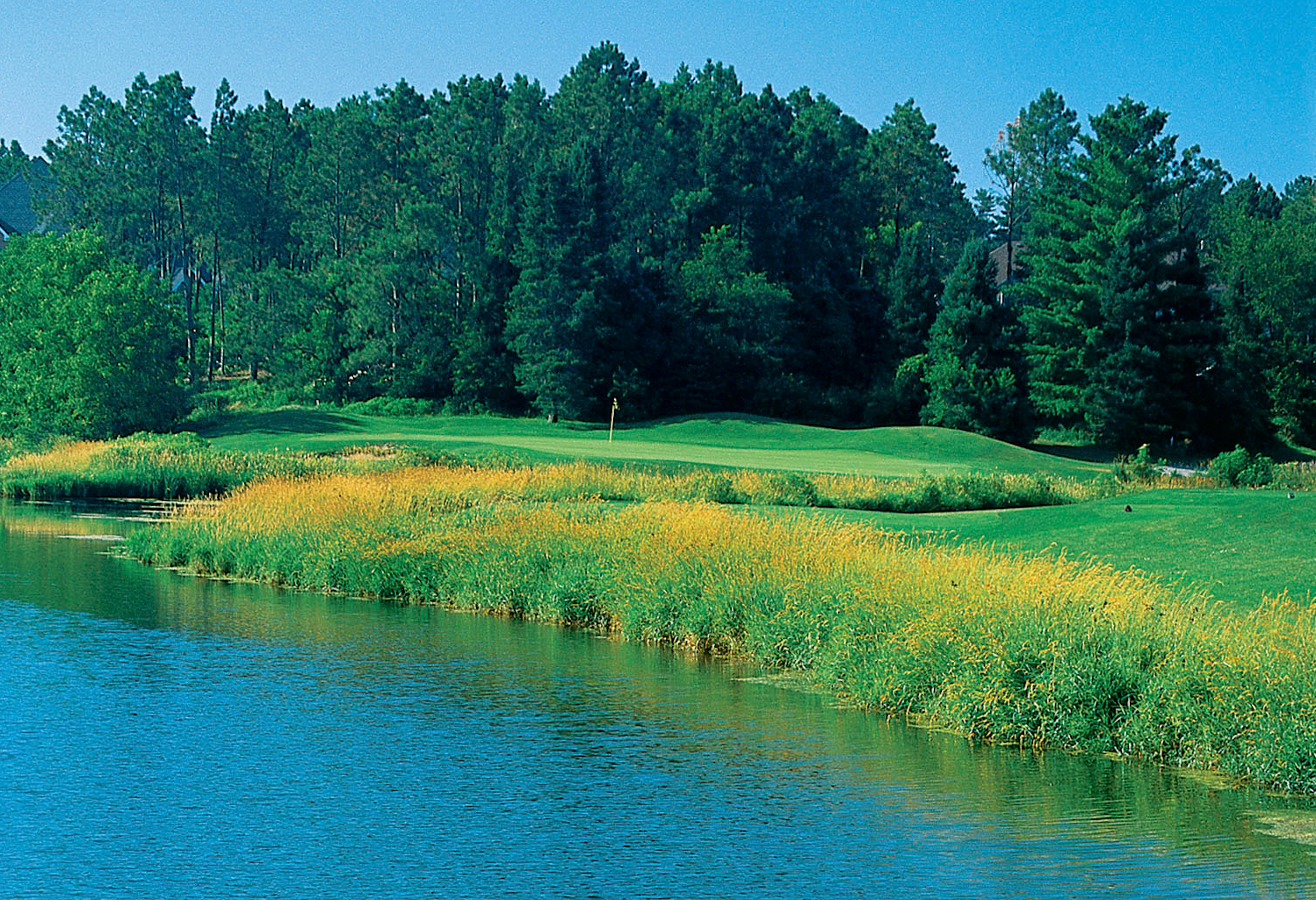 Holes: 18
Par: 71
Length: 6,670 yards
You wouldn't expect to find a Golf Digest-rated golf course in the unassuming village of Eagle, Nebraska, but just six miles south of town you will be met with a 5-star golf experience that is sure to challenge even the most experienced golfers. Seemingly wide open fairways and flat greens give way to a gently rolling landscape and thick woodlands. This course is every golfer's dream and nightmare, all wrapped up in one 18-hole round.
Fun Fact: For many, the most memorable experience at Woodland Hills isn't on the golf course, it's perched on a branch in the pro shop. Stop by and chat with the course's main attraction, a lovable parrot named Caesar.
Holes: 18
Par: 72
Length: 6697 yards
Appropriately named, Crooked Creek's 180 acre-course features a winding stream, creating a sloped landscape that makes for plenty of unexpected bounces and odd lies. Although a great option for juniors and novice golfers, the course also includes a few challenging holes for more advanced players. The infamous thirteenth hole features a narrow approach shot and sloped green that may even warrant a mulligan.
Holes: 27
Eastern Nebraska's premier resort-style golf club features a 37,000 square foot clubhouse and 27 challenging holes assembled into two separate courses. We dare you to name a better 2-in-1 deal than this.
Championship Course
Par: 71
Length: 7107 yards
Wilderness Ridge's full-length, 18-hole course has seen its fair share of prestigious golf; including the U.S. Open Qualifying, Nebraska PGA Championship and more. The luxurious green fairways weave their way through residential areas, demanding straight shots and the occasional "Hail Mary" play.
Talon Course
Par: 32
Length: 2095 yards
Don't be intimidated by the shorter yardage and lower par because this compact course still packs a punch. Wilderness Ridge's executive course is perfect for beginning golfers, senior golfers and anyone looking to squeeze in a quick round.
---
Now that you've finished your rounds, reread the first sentence on this page. If you found yourself using those or any other common golf excuses to explain away the day's score, it may be time to hit the range. Stop by the TopGolf Swing Suite located in the Graduate Hotel in Lincoln to work out the kinks in your game before hitting the course again.
Looking for more golf in Nebraska? Check out the rest of the state's courses here!