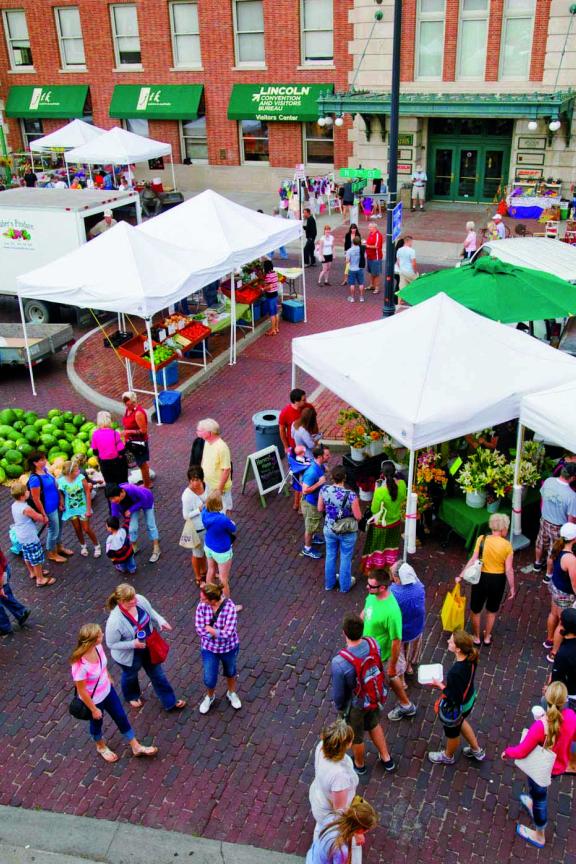 5 Nebraska Farmers Markets to Shop
At Nebraska farmers markets, meet local producers and artisans, shop for edible souvenirs and line up for . . . cinnamon rolls? YES. Start with these five favorites.
1. 18th Street Farmers Market, Scottsbluff Sure, you can browse local beef, produce and eggs at this June-to-September market. But locals know it as the place to grab breakfast, then seek out samples of salsa and other specialties created for periodic cooking competitions.
2. Alma Farmers Market, Alma Memorial Day through Labor Day, farmers and artisans sell fresh produce and handmade goods, from jelly to delicious bakery items, on downtown Alma's Main Street.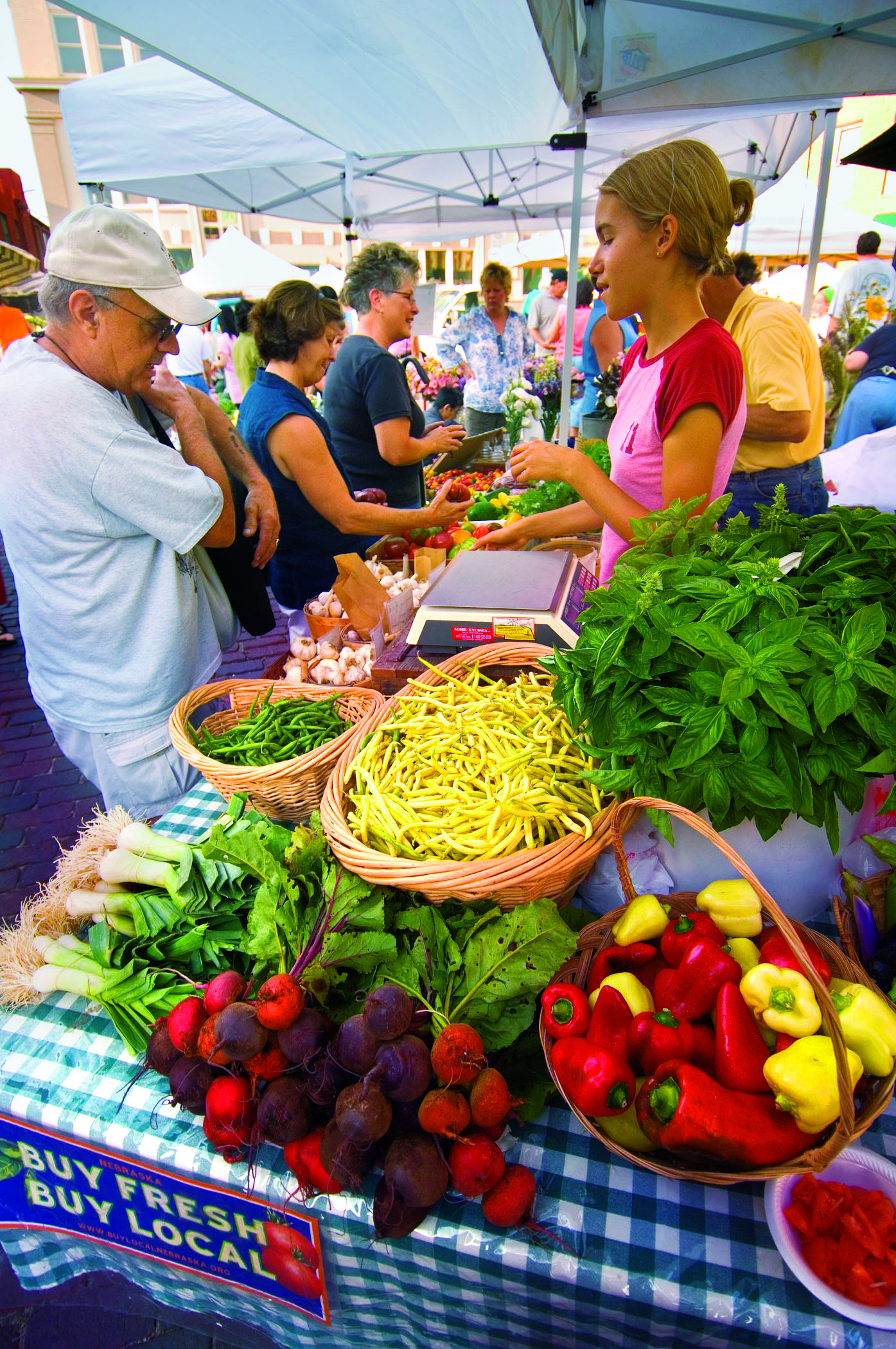 3. Kuper Farms Country Market, Norfolk This indoor farmers market looks like an old-fashioned country store. Inside, discover organic produce, local meat and dairy products and artisanal breads and decadent pies created by area bakers.
4. North Platte Farmers Market, North Platte Stock up on goat milk soap, rustic jams and other locally made goods at this June-to-October market. Locals swear by the market's ready-to-eat foods, too, from savory barbecue to sweet cinnamon rolls.
5. Omaha Farmers Market, Omaha The roots of this market date back almost 100 years. From May to mid-October, shop for fresh produce and flowers, and keep an eye out for special evening and holiday markets.