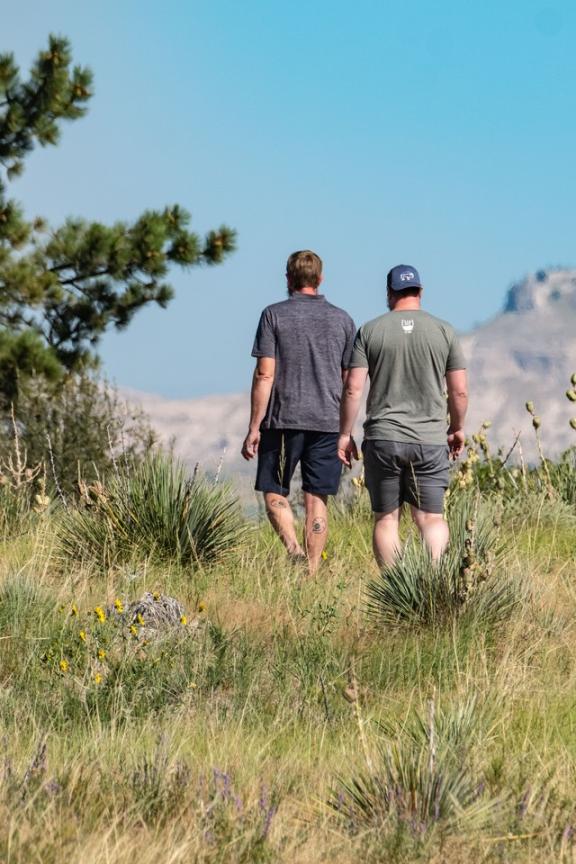 5 Places to Take a Hike in Nebraska
Next time someone tells you to "take a hike," why not take it literally, and head to one of the many unique hiking areas Nebraska has to offer?
From the vast prairies and towering bluffs of Scotts Bluff National Monument to the thick woodlands of Schramm Park State Recreation Area, whether you're looking for an easy stroll or a challenging climb, Nebraska's diverse range of geography has the perfect hiking spot for you.
So to "summit" up, keep reading to discover just a few of Nebraska's hiking locations that are sure to have you reaching for your backpack and hiking shoes!

Split into two separate areas - the Pine Ridge Ranger District near Chadron and the Bessey Ranger District near Halsey - the Nebraska National Forest covers more than 140,000 acres of land. Those thousands of acres of forested land make for a diverse range of hikes suitable for all tastes and experience levels.
The Pine Ridge Trail System includes more than 80 miles of market trails for hikers, bikers and horseback riders. Trails range anywhere from the beginner 40-mile Pine Ridge Trail to the intermediate six-mile Spotted Tail Loop Trail, and many more in between.
Hikers can also explore the Soldier Creek Wilderness area, which borders Fort Robinson State Park, and offers an additional 17 miles of trails.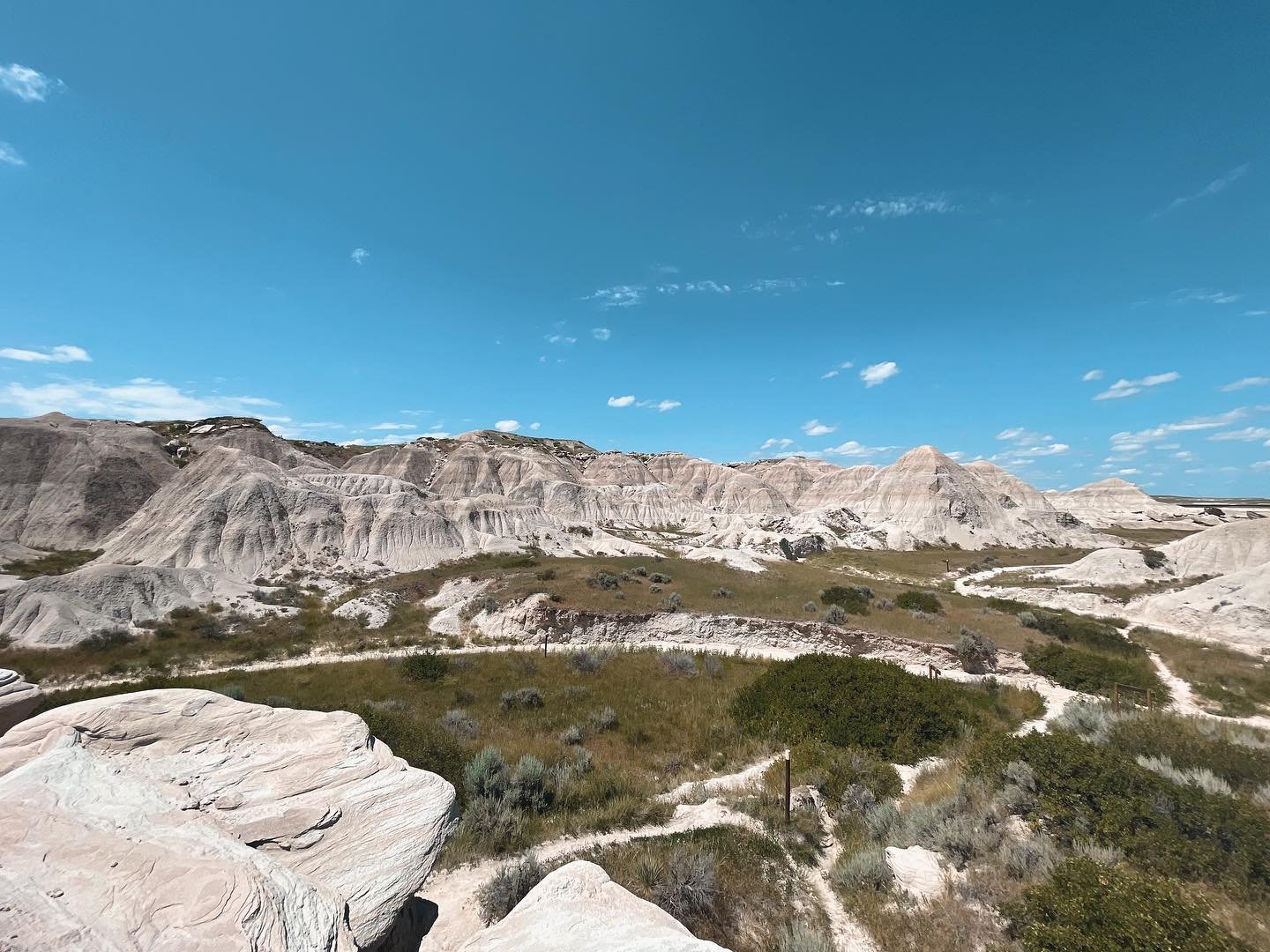 If you enjoyed the Pine Ridge Ranger District, take a diversion about one hour west to Crawford, where Toadstool Geological Park offers an otherworldly hiking experience. Wander through extraordinary geological formations of the badlands that many describe as a "moonscape." The site features three trails to choose from, including the three-mile Bison Trail, which leads to the famous Hudson-Meng Research and Education Center bison kill site.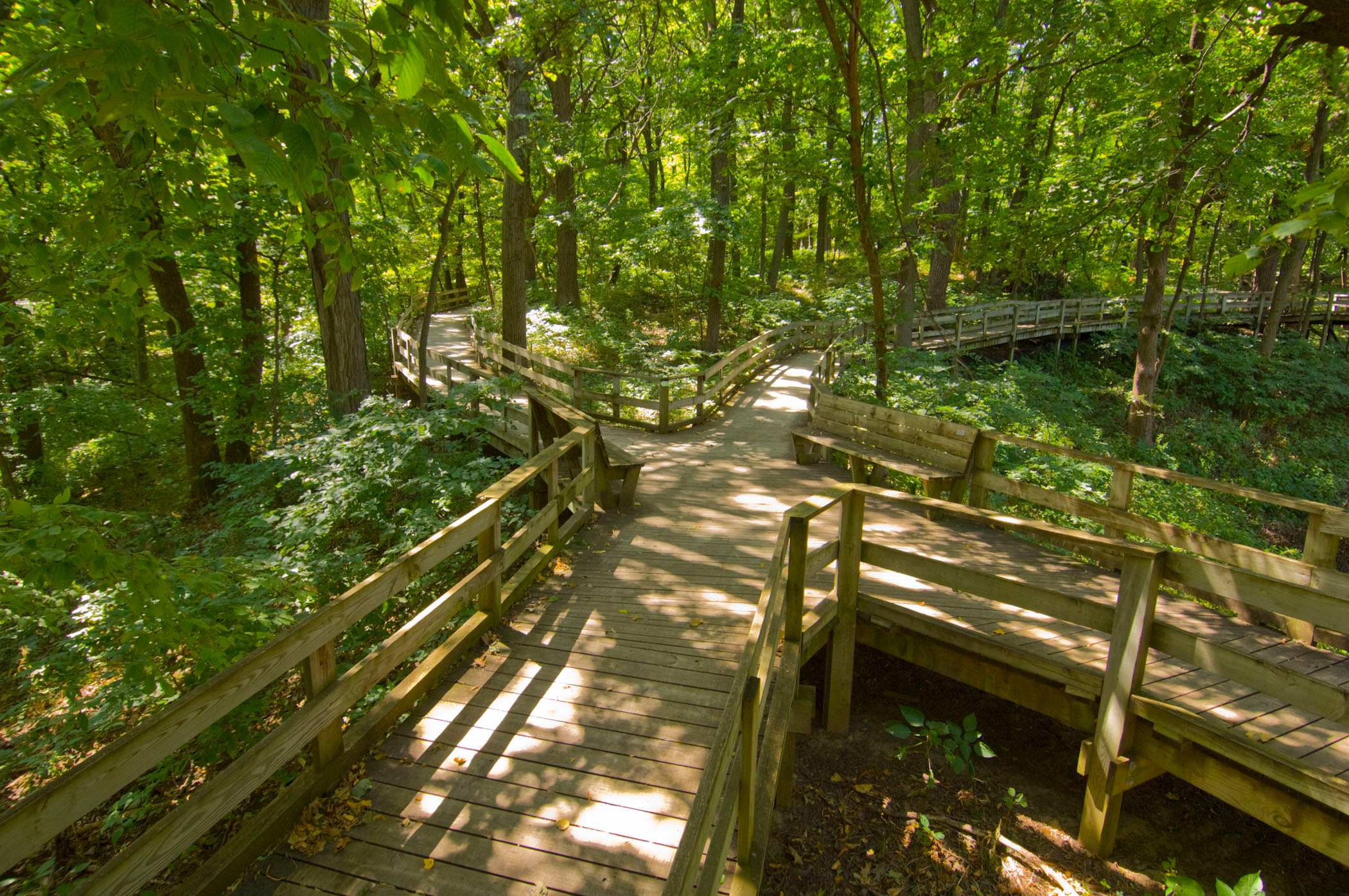 Fontenelle features 19 miles of hiking across 28 different trails along the banks of the Missouri River. The Riverview Boardwalk is a 1.32-mile loop through some of the forest's most popular areas and take in the scenic views of the river, downtown Omaha and more. The entire boardwalk is wheelchair accessible, making a picturesque stroll possible for people of all ages and mobility level.
For a lesser-known adventure, hike the 2.8-mile Hidden Lake Trail and discover the beautiful and serene Hidden Lake.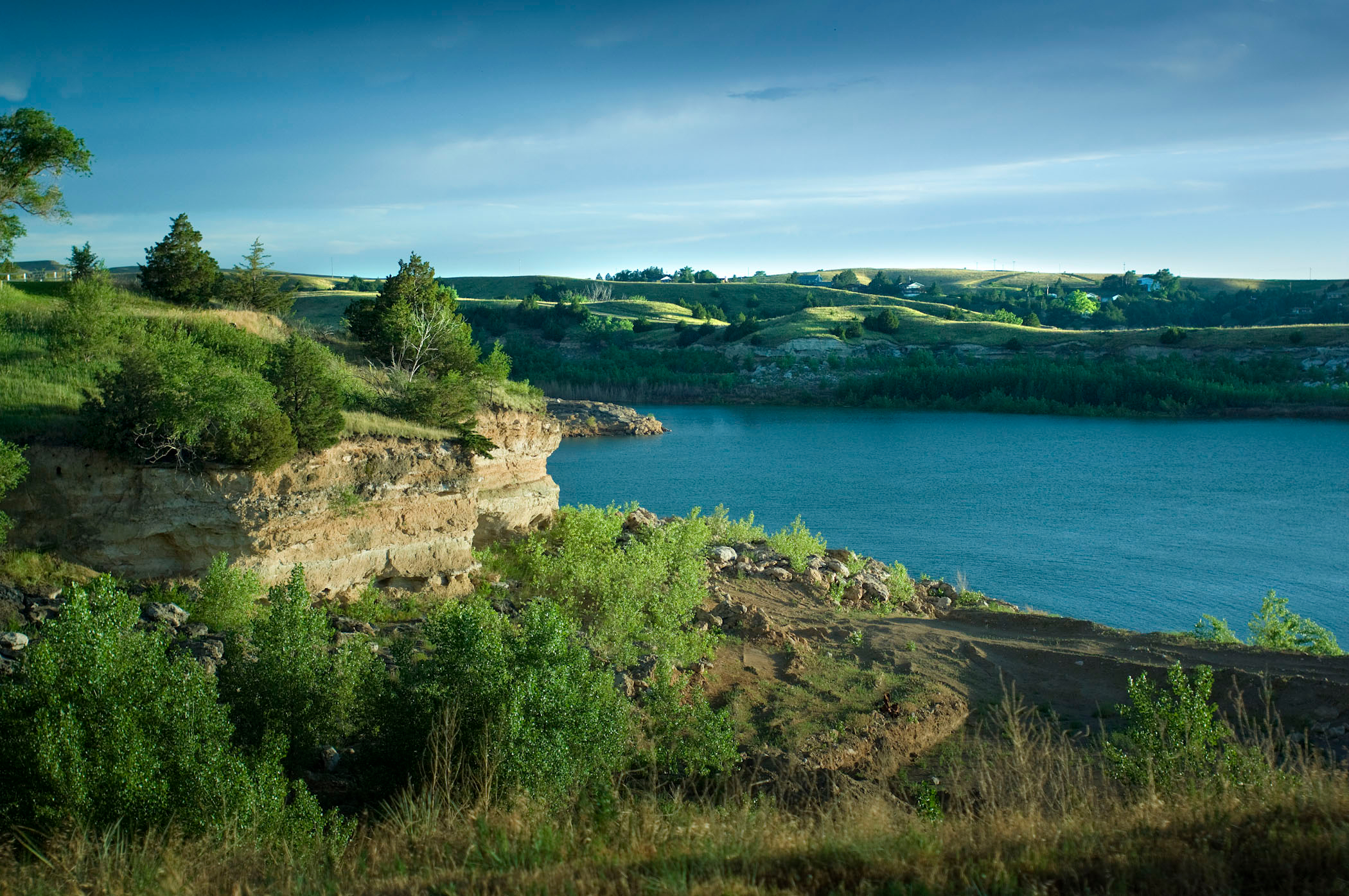 Lake McConaughy is mostly known for its more than 100 miles of shoreline and variety of summertime activities, but it is also the home to some of the state's most diverse and fascinating hikes. Located just east of Lake McConaughy, Cedar Point provides hikers with 13 miles of trails through rocky terrain and deep canyons. The site features countless geological finds and exposed fossil and clay formations. Trails like the 0.1-mile Butterfly Canyon, 0.6-mile Two Pipe and 2-mile Diffendal Loop make this a great spot for those searching for an exciting hike with a captivating prehistoric history.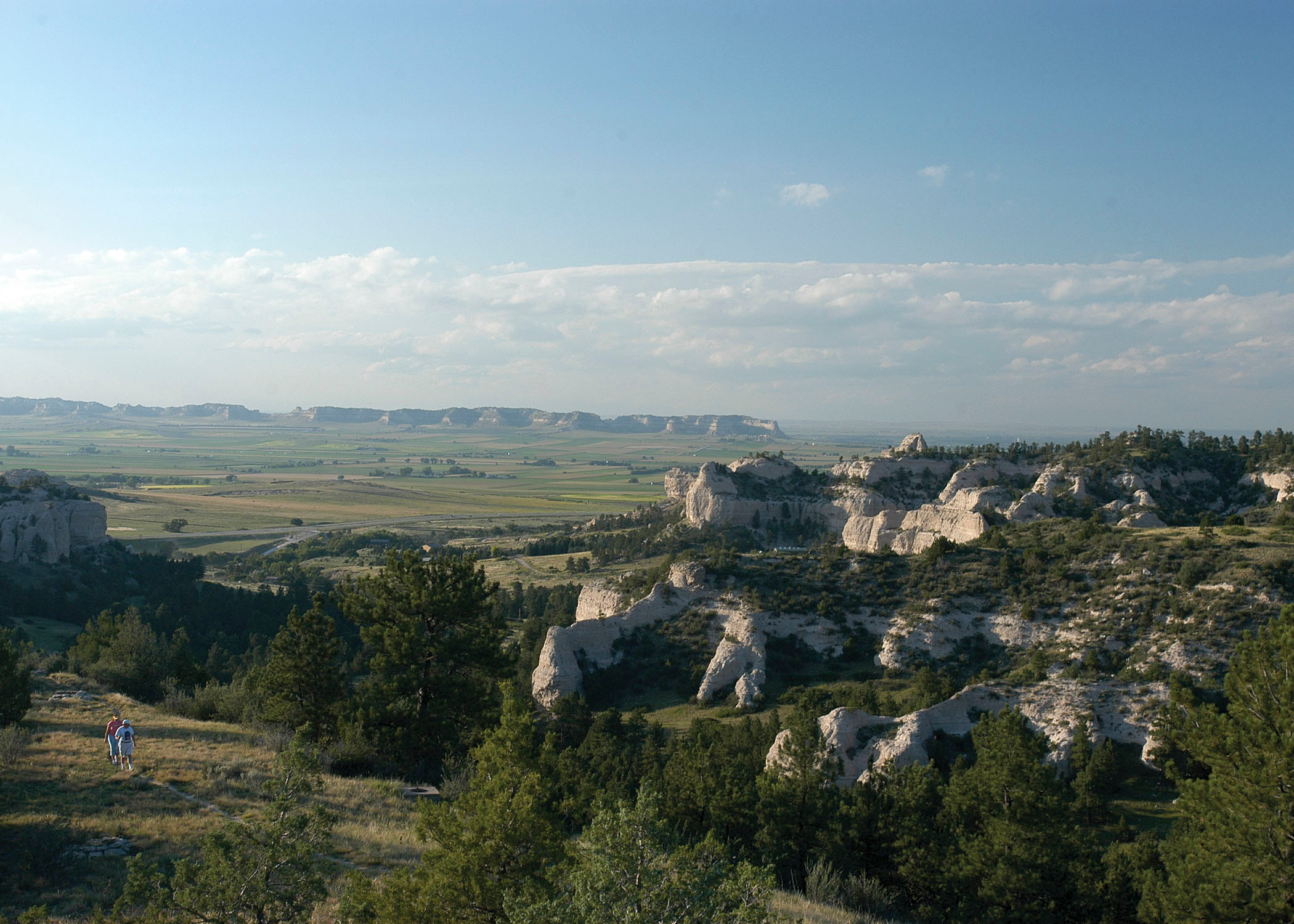 A long and rich history isn't the only thing that can be found within the towering bluffs of Scotts Bluff National Monument. Many breathtaking hiking opportunities await you in the rugged terrain of the Oregon, California and Mormon Trails. For an amazing climb with views of the monument, Saddle Rock Trail is a 1.7-mile trek through the cliffs and canyons of western Nebraska. The North and South Overlook Trails provide hikers with a scenic view of the distinct stories of both sides of the bluffs. Many other trails and hundreds of acres of free hiking terrain offer an unparalleled exploration.
Nearby Sites
A short 10-mile drive south of Gering, the Wildcat Hills State Recreation Area also offers roughly three miles of nature trails throughout the park. These paths challenge hikers with steep grades and sharp inclines through the parks many bluffs. The park is home to multiple types of flora, and many species of wildlife, including big-horned sheep, bobcats and mule deer.
For more information on hiking in Nebraska, click here.