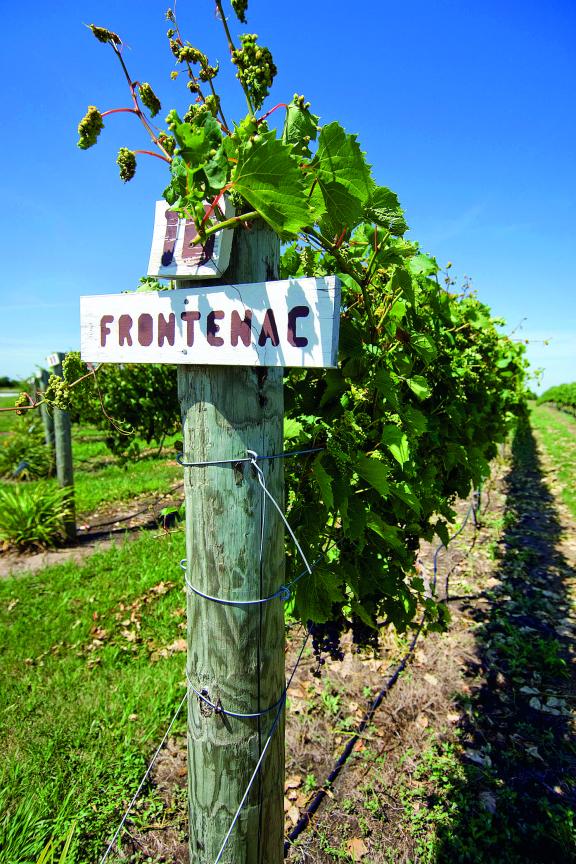 7 Side Trips for Sips: Nebraska Wineries & Vineyards
We've rounded up 7 Nebraska wineries where you can sip—and also enjoy vineyard views, signature snacks and surprises from live music to overnight stays.
1. Feather River Vineyard, North Platte Grab a rocking chair on the porch to enjoy award-winning wines and expansive views of the southern Platte Valley.
2. Junto Wine, Seward Junto means to "join together." Bring a friend and pair wines with meats and cheeses in these cozy-but-modern digs.
3. Mac's Creek Winery, Lexington Red or white, sweet or dry, these wines embody Nebraska's terroir, blended from thriving regional grapes.
4. Papa Moon Vineyards and Winery, Scottsbluff Visit for the brand-new tasting room and annual events like Harvest Party, when you can help pick grapes.
5. Sage Hill Vineyard and Winery, Parks Make yourself at home in this valley of vineyards and wild land—the Winemaker's Loft is available for overnight stays.
6. Silver Hills Vineyards and Winery, Tekamah Regular jam sessions and wood-fired pizza top off the experience at this welcoming vineyard.
7. Three Brothers Vineyard & Winery, Farnam Celebrate a pioneering spirit and love of tradition with free tours, dollar tastings and sunset views from the patio.