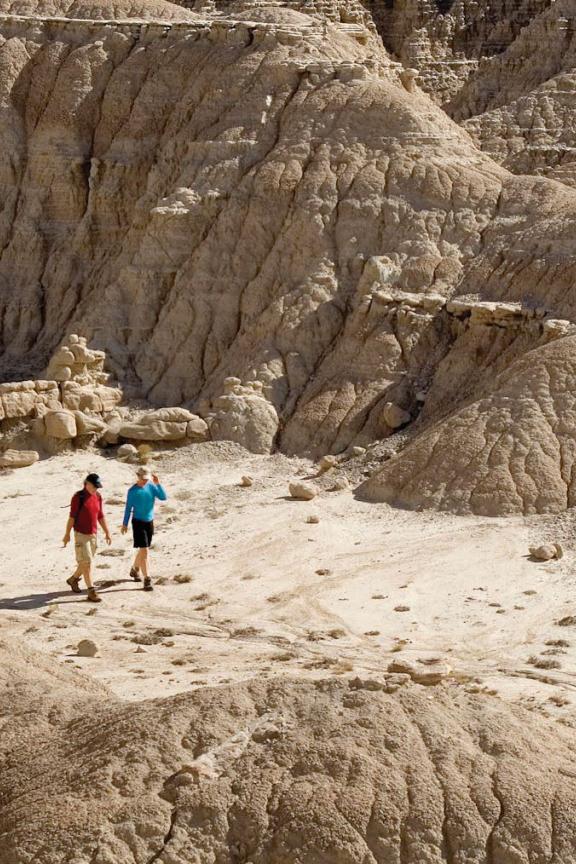 Anything but Flat and Boring, Nebraska
The 77,000 square miles that make up Nebraska are home to a diverse range of terrain creating a natural getaway. On one end of the state you'll find the bluffs that frame the Missouri. Head west and rugged buttes rise from the land, turning wide-open spaces into national treasures. In between there's preserved prairie and the majestic Sandhills. Here is where you'll discover that the Great Plains aren't so plain after all.
Find natural beauty hiking at Wildcat Hills State Recreation Area or Chadron State Park. Take a step back in time at historic landmarks like Chimney Rock National Historic Site or Court and Jailhouse Rock- all key landmarks for the pioneers that once trekked this very land. Dig for geologic wonders at Ashfall Fossil Beds State Historical Park. Get off-the-beaten-path at Nebraska's National Forest and Grasslands. All giving you a glimpse as a state mistaken as flat and boring.

Visit for the Views
Ponca State Park
http://outdoornebraska.gov/ponca/
402.755.2284
On the banks of the Missouri, Ponca State Park is popular for its forested hills, scenic vistas, great wildlife watching and beautiful and varied lodging options.
Spring Creek Audubon
http://springcreek.audubon.org/
402.797.2301
With nearly 650 acres of native, never plowed, tallgrass prairie, Spring Creek Prairie Audubon Center is a nature preserve. Visitors can enjoy miles of walking trails, ponds and wetlands, wildflowers and grasses, a diverse assortment of birds and other wildlife, historic nineteenth-century wagon ruts, peaceful surroundings and stunning views.
Nebraska Sandhills 
https://sandhillsjourney.com/
308.546.0636
Hop in the car and take a journey through the Sandhills, this region of mixed-grass prairie on sand dunes covers just over one quarter of the state. Pro tip: Experience a convertible-worthy cruise on Nebraska Highway 2, winding 272-miles along the Sandhills Journey Scenic Byway.
Scottsbluff National Monument
https://www.nps.gov/scbl/index.htm
(308) 436-9701
Towering 800 feet above the North Platte River, Scotts Bluff has served as a landmark for many, from Native Americans to emigrants on the Oregon, California and Mormon Trails to modern travelers. With so much rich history, there is much to discover while exploring the 3,000 acres of Scotts Bluff National Monument.
Toadstool Geologic Park
https://visitnebraska.com/crawford/toadstool-geologic-park
308.432.0300
Toadstool Geologic Park is known for its unusual and often toadstool-shaped geological formations. If you're looking for extraordinary sights and unique hiking trails, the park is your ticket to tranquility—it's like walking on the moon.