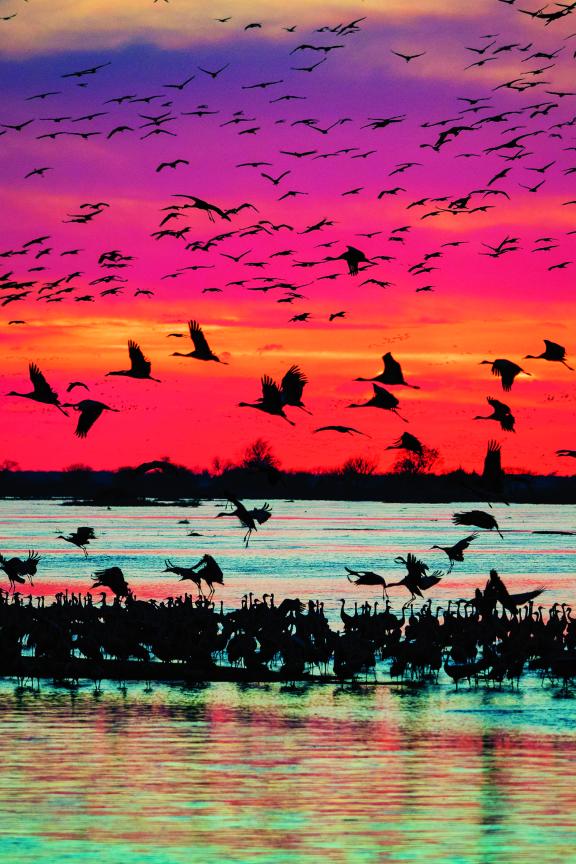 Because we all love birds, but you deserve a balanced itinerary.
The most jaw-dropping moments of Nebraska's sandhill crane migration occur during spring sunrises and sunsets, especially in March. How to fill the rest of your day? We have a few ideas, including seeking out other bird-watching opportunities, hunting for history and art, following nature trails and enjoying some local-favorite restaurants.
Day 1 
Kick your road trip off in Kearney with a visit to The Archway. You'll learn about pioneers, Pony Express riders, '49ers and other adventurers who traveled the Great Platte River Road through Nebraska. Eat supper at Alley Rose, where you might order a juicy cut of steak or pair a signature loaded potato casserole with the soup and salad bar. Check into a Kearney accommodation for two nights. Just don't forget to set an alarm—you have an early day ahead of you.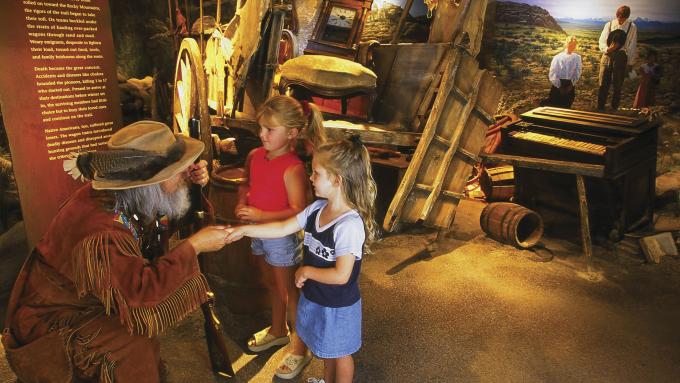 Day 2 
Start at Rowe Sanctuary near Gibbon to catch the sandhill cranes at sunrise. Plan to return for a different perspective around sunset. In between, visit Pioneer Village in Minden. The attraction preserves pioneer-era structures so you can walk through an old country church, general store, one-room schoolhouse and more. 
Day 3 
Start your day like the locals do: grab coffee and breakfast at Kearney's Barista's Daily Grind. Then, tour MONA, the Museum of Nebraska Art. The state's official art collection, housed in an impressive 1911 building, boasts a strong collection of regional art. After lunch, you're headed out for a side trip, so fuel up. Flippin Sweet should do the trick, with hearty burgers and pizzas (go for the Blackbird pie, of course—it's smothered in alfredo sauce and topped with chicken, artichokes and roasted garlic).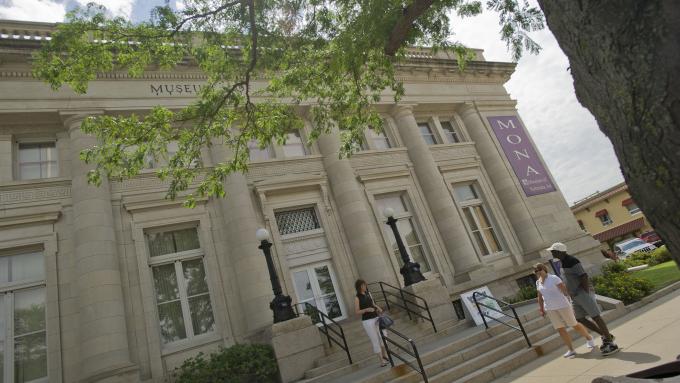 When you're ready to make that side trip, head about an hour south of Kearney to Harlan County Lake near Republican City. Nebraska's second largest lake is a haven for white pelicans. Or, head directly to the Crane Trust in Wood River. Crane-viewing is a must around sunset, but you have options until then. Visit the Crane Trust Nature & Visitor Center for murals, touch-screen exhibits and a gallery for photography and art. Outside, photograph the butterfly garden and bison herd, and access 10 miles of nature trails along the Platte River. Neighboring Grand Island makes a good place to lodge for the night.
Day 4 
The cranes are up early again, so you'll want to be, too. After your sunrise viewing at the Crane Trust, check out Raising Nebraska at the State Fairgrounds in Grand Island. With 25,000 square feet of interactive exhibits, gardens, a demo kitchen and more, the attraction is a fun way to learn about Nebraska agriculture. For lunch, indulge in delicious baked pastas or other Italian specialties at Napoli's in Grand Island. Devote the rest of your afternoon to history. Walking the grounds of the expansive Stuhr Museum in Grand Island, you'll discover everything from a Pawnee Indian earth lodge to the log cabins of prairie pioneers.