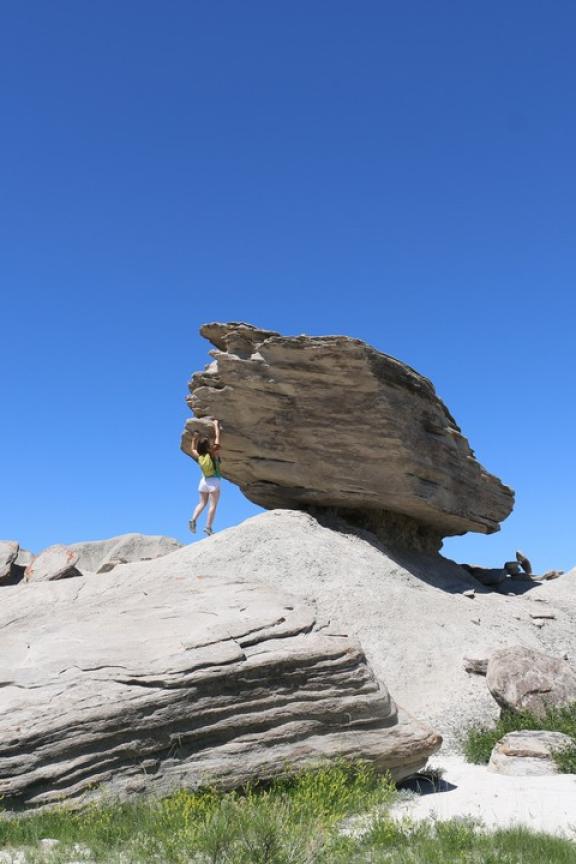 Bridges to Buttes Scenic Byway Itinerary
Load up your car and family for a road trip! The Bridges to Buttes Scenic Byway is full of places to explore, spanning 197-miles on US 20 from the Wyoming Border all the way to Valentine, Nebraska. From scenic landscapes at Toadstool Geologic Park and tasty treats in Crawford, this byway makes sure you get the most out of northwest Nebraska and the Sandhills.
ROUTE DIRECTIONS
From Harrison:
30 miles east on US-20 to Crawford  •   24 miles east on US-20 to Chadron
20 miles east on US-20 to Hay Springs   •  12 miles east on US-20 to Rushville
15 miles east on US-20 to Gordon  •  30 miles east on US-20 to Merriman
31 miles east on US-20 to Nenzel  •  30 miles east on US-20 to Valentine
Start your morning with a delicious Westerner Burrito at Frontier Restaurant and Bar loaded with eggs, ham, bacon, cheese, bacon, hash browns, green peppers, onions and the option of pork green chile. Then, take a trip to Fort Robinson State Park and learn about the compelling history or admire the scenic views this park has to offer. Enjoy some more out-of-this-world views with stunning rock formations at Toadstool Geologic Park. Finish the day by sleeping in housing that used to be for soldiers and officers stationed at Fort Robinson Lodge!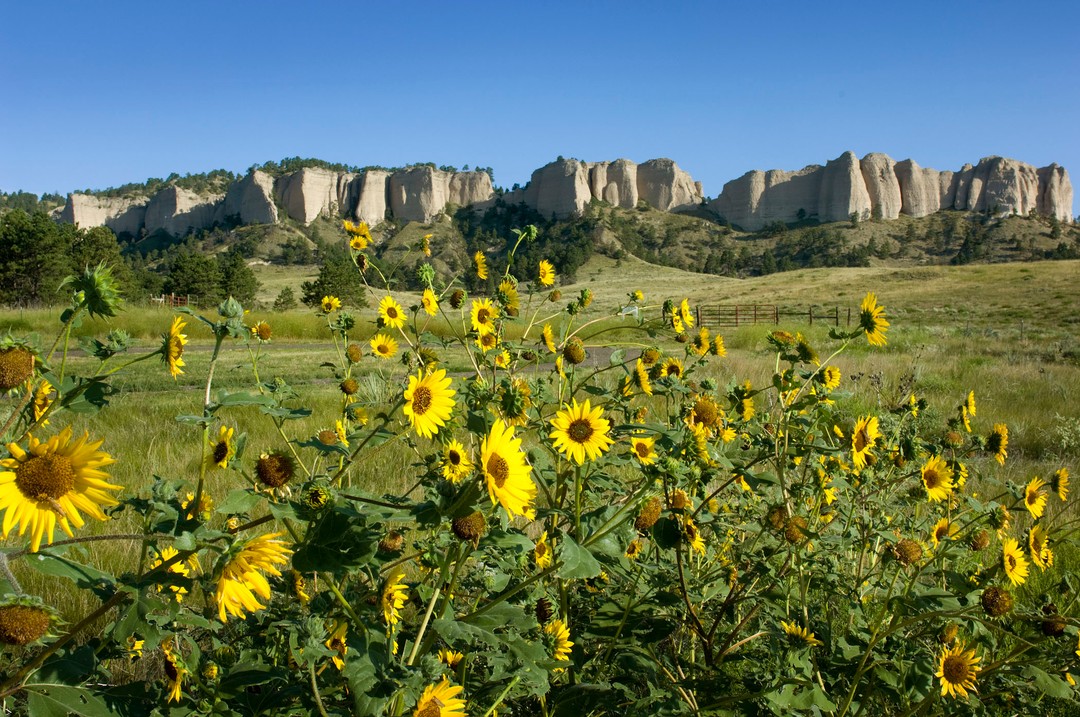 Wake up with some fresh coffee and indulge in a breakfast burrito from Just Love Coffee Cafe. Then, head to Halsey to explore Fort Robinson State Park filled with scenic views and activities such as fishing, jeep rides and swimming. Explore the local shops in Chadron such as Little Hawk Yarn that uses high quality from Nebraska and neighboring states. End your night in a cozy cabin overlooking the beautiful night sky at Chadron State Park.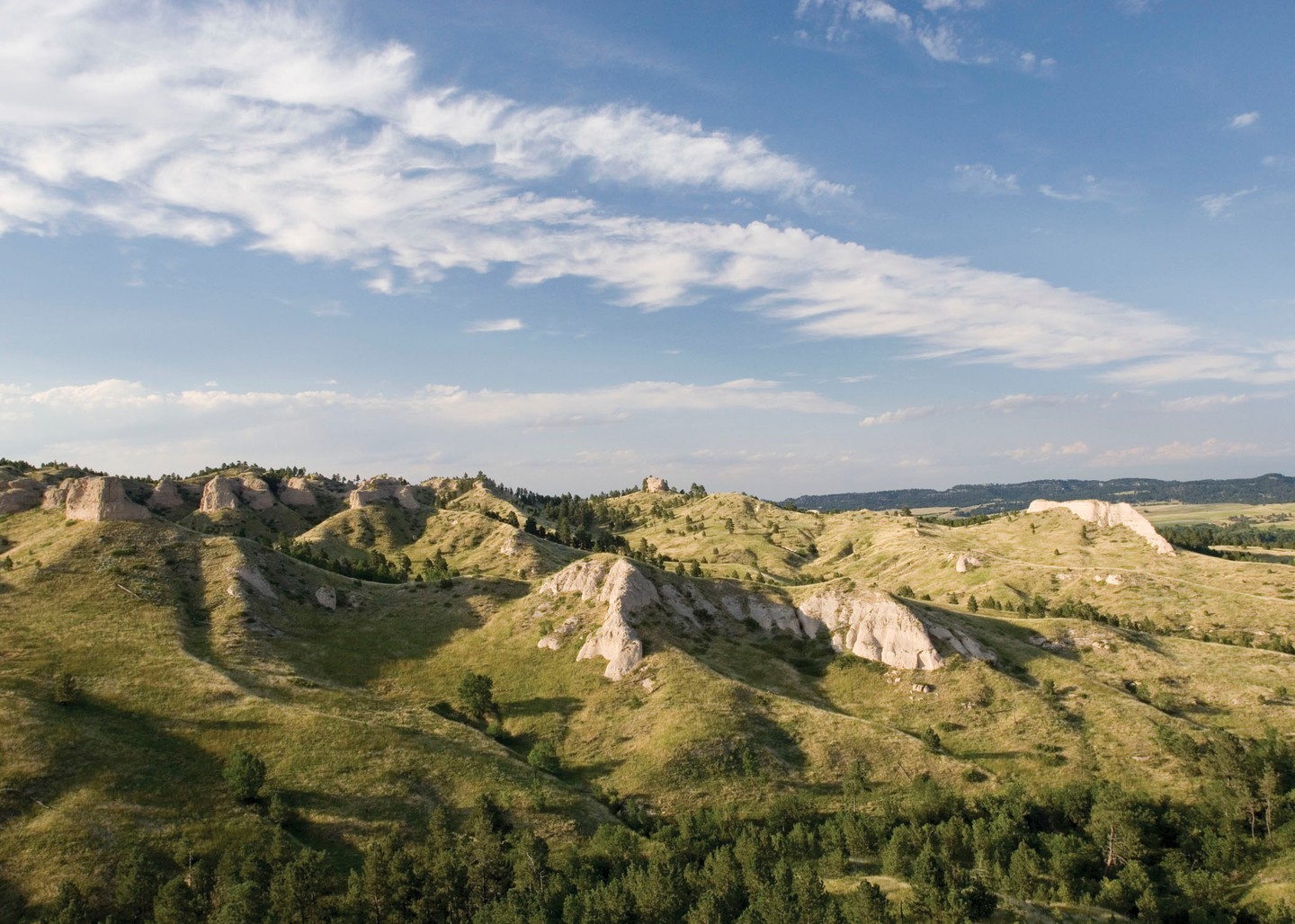 Rise and shine! Start your morning with the Sandhills Scrambler omelet from Antelope Creek Cafe in Gordon. Then, head over to Cottonwood Lake State Recreation Area with over 180 acres of land waiting to be explored. Feast on some appetizers like breaded cauliflower or cream cheese poppers at Cody's Husker Hub.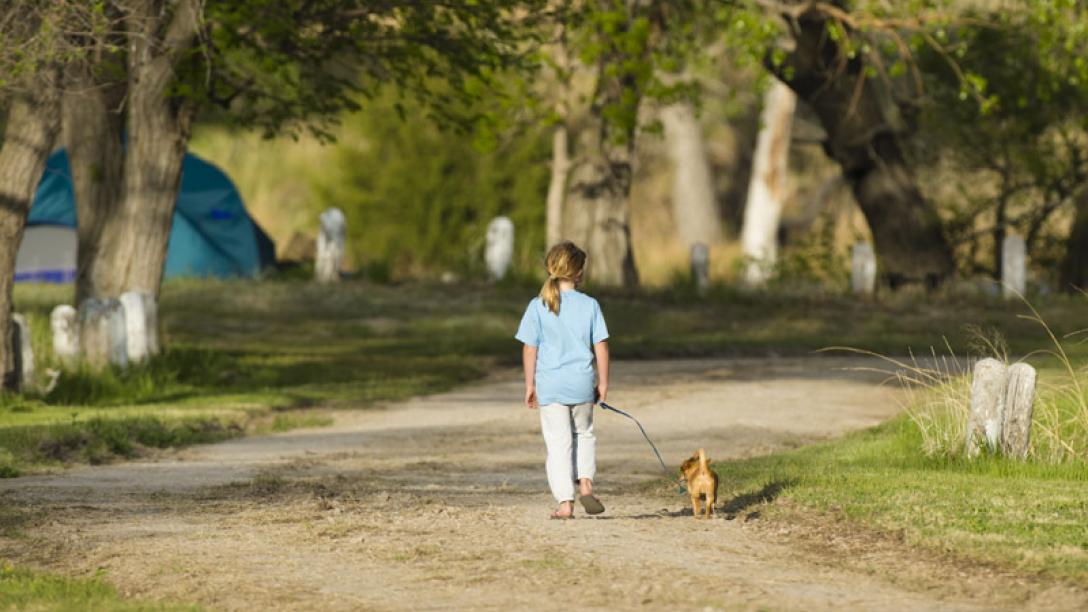 Finish your scenic trip across the Bridges to Buttes Scenic Byway in Valentine. Explore the Cowboy Trail, home to over 200 miles of trail, and a beautiful bridge on the trail. Stop at Coachlight Cafe for dinner for some delicious chicken fried steak. End your night gazing at the stars at Merritt Reservoir.