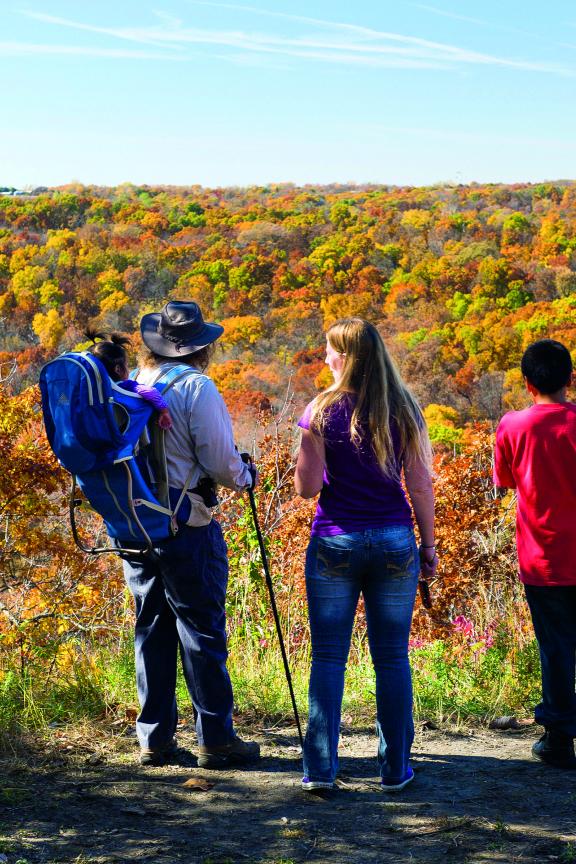 Four Seasons of Outdoor Adventure
Nebraska's no fair-weather friend. Check out this list for outdoor adventures you can enjoy year-round.
Whether you're looking for lazy lake days in the summer or cross-country treks through the snow in winter, you'll discover all sorts of outdoor activities year-round in Nebraska. Maybe it's wildlife watching in the spring or taking in the striking fall scenery on a nature hike in autumn. No matter the season and no matter the weather, Nebraska's beautiful landscapes are your playground for adventure.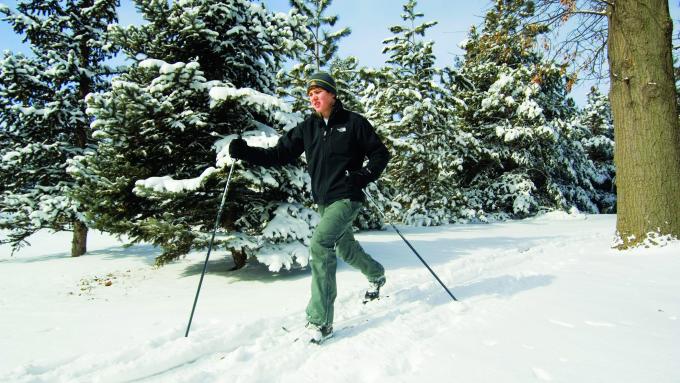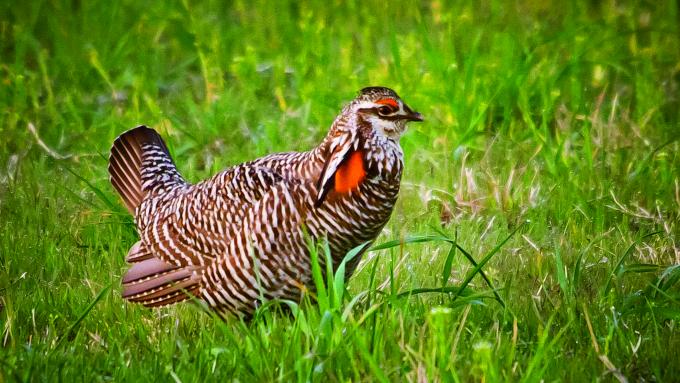 Spring
Grab your binoculars and look to the sky for some of the best birding in the country. Observe white pelicans at the Harlan County Reservoir near Alma and don't miss the annual sandhill crane migration. With so many species to check off your list, Spring Creek Prairie Audubon Center with 4 miles of trails and 235 observed species, operating out of Denton, can help. Every spring, an elusive fowl puts on a show you have to see: Striped in brown and white with bright dollops of yellow, orange and red along their eyes and necks, male prairie chickens stomp the ground, erect pinnae feathers, jump and boom out a trademark call. Join Prairie Chicken Dance Tours in McCook to witness the ritual.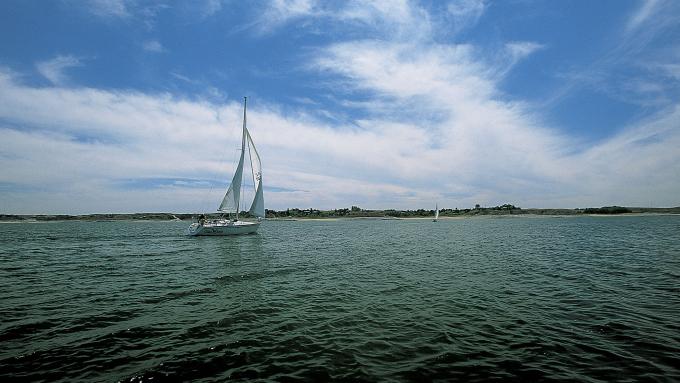 Summer
Warm weather means watersports. Drop an anchor and cast a line at Johnson Lake State Recreation Area in Elwood for some of the best fishing around. The water's also fine for fishing, kayaking and swimming at Two Rivers State Recreation Area in Waterloo—and you can stay overnight in one of 10 Union Pacific cabooses refurbished as cabins.
At Lewis and Clark State Recreation Area in Crofton, the view is all sunshine, skiers and sailboats—Nebraska's second largest reservoir provides access to the Missouri River and seemingly endless recreation. During your visit, walk out onto the jetties of Lewis and Clark's Weigand-Burbach section to discover excellent fishing, then retire to a cabin overlooking the scenic lake and bluffs.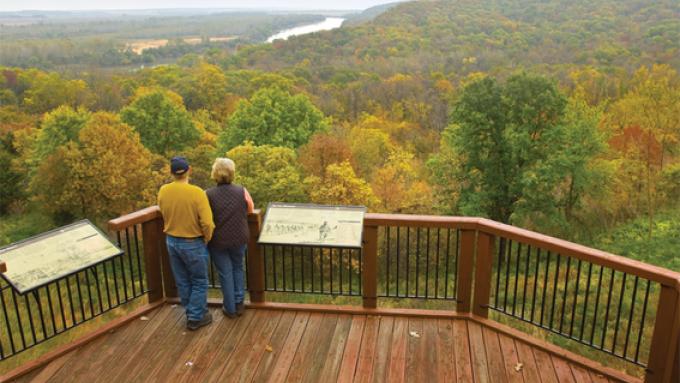 Fall
Cooling temperatures and changing leaves signal that it's time for a hunt. Go for big game including antelope, whitetail deer and mule deer in the grasslands of Nebraska National Forest at Halsey. Set your sights on deer, prairie grouse, pheasants, doves, coyotes, ducks, geese and coots among the rolling prairies and meadows of Valentine National Wildlife Refuge in Valentine. And take advantage of the amenities at Branched Oak State Recreation Area in Raymond: After hunting nearby, you can camp, fish, grill out, practice archery and replenish your supplies onsite. At any site, always check in with a ranger first for a map of designated public hunting lands.