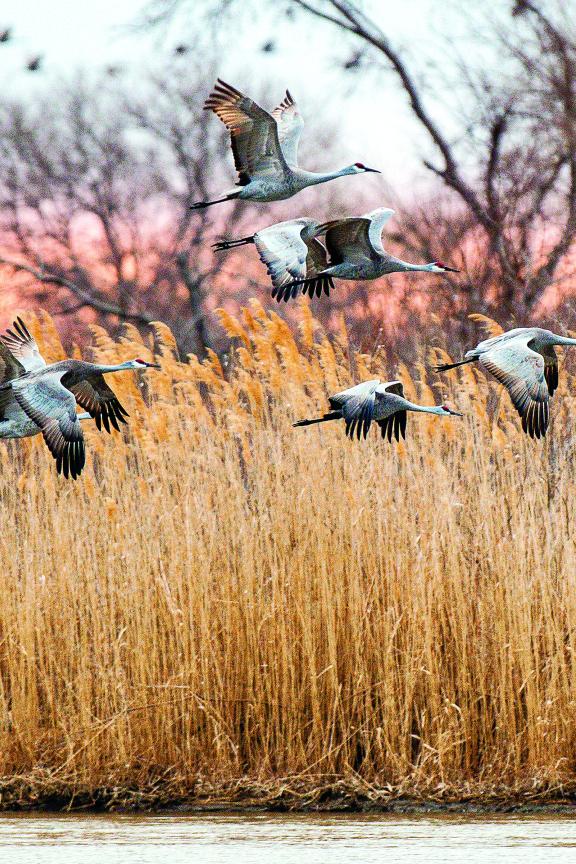 Sandhill
Crane
Migration
NOTHING BUT FLY-OVER COUNTRY.
Some people regard Nebraska as a place you cross on the way to a more interesting place.  About a million sandhill cranes disagree.
Every March, roughly one million sandhill cranes land in Nebraska for a closer look at things—and flocks of humans swoop in to witness the awesomeness. Want to join the flock? Check out this page for firsthand reports on what to expect from your crane watch, plus tips on tours, nature centers and sanctuaries that can help you get the best view. 
Trip Ideas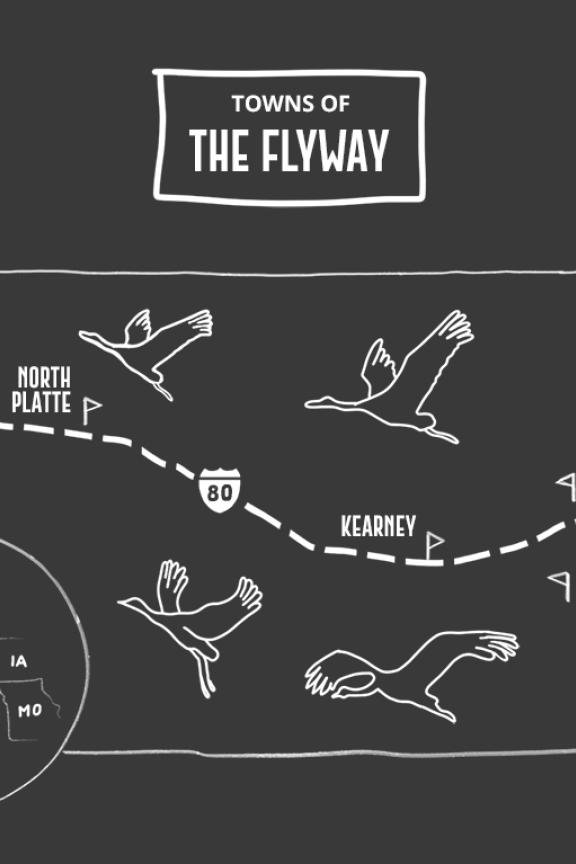 RESOURCES
44450 Elm Island Rd. 
Gibbon, NE 68840
Bird Watching
9325 S. Alda Rd.
Wood River, NE 68883
Bird Watching
1007 2nd Ave. 
Kearney, NE 68848
Bird Watching
201 W Third St
Grand Island, NE 68801
Bird Watching
234 N. Lincoln Avenue
Hastings, NE 68901
Bird Watching