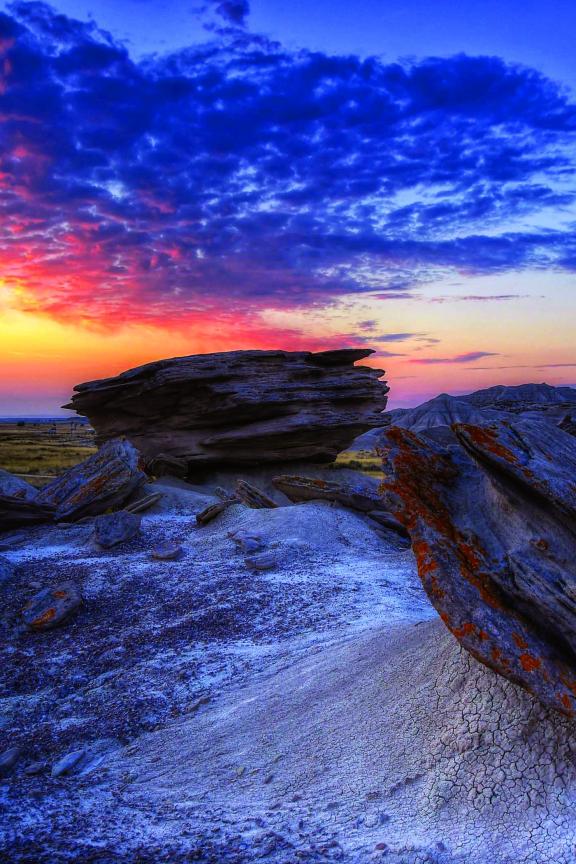 5 of Nebraska's Outdoor Wonderlands
If you're into the outdoors and making lists, this one's for you. An epic rails-to-trails path, scenic waterways and moon-like hikes await.
1. Toadstool Geologic Park, Crawford This park is prime for hiking, yet it's a terrain you've likely never encountered: Hikers describe it using words like "surreal" and "moonscape." You'll see what they're getting at when you follow trails past large rocks supported only by thin columns of dirt, round stones sanded smooth by time and canyons pitted in strange patterns by the forces of nature. In the evening and early morning, the sun bathes the cream-colored rocks in a peachy-pink glow. Hikers share the trails with geologists, who study Toadstool's bands of sediment for clues about earth's history, and paleontologists, who study fossils of long-gone tortoises and mammals. Pitch a tent, bring your camper or visit for the day. Toadstool is open year 'round and worth a visit—the landscape says it all.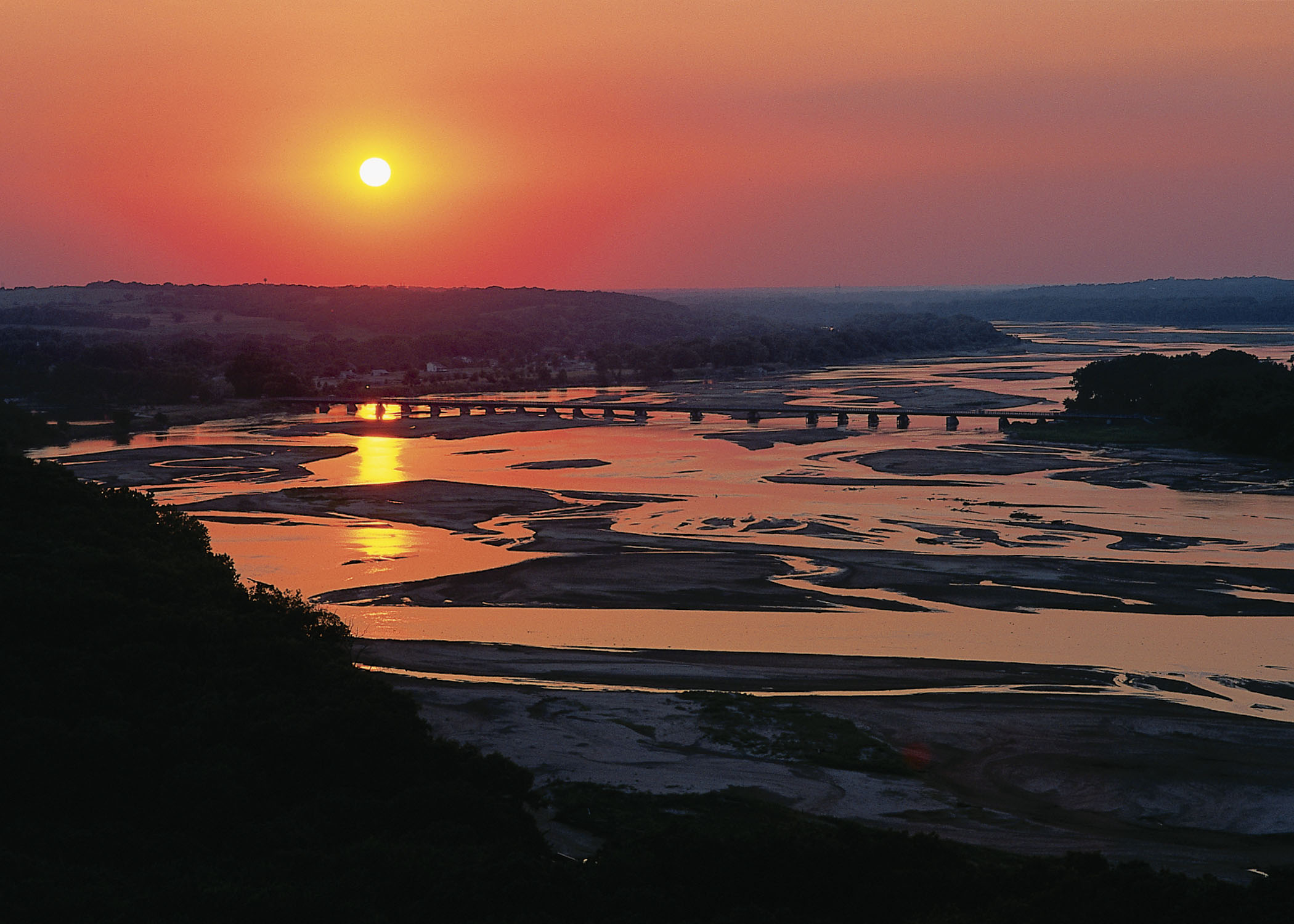 2. Platte River State Park, Louisville By day, chase woodland trails where gentle streams cascade over rock pathways. Climb two observation towers for Instagram-worthy views of the tree canopy and the wide, blue Platte River basin. This landscape is so magical, in fact, you may not want to leave at the end of the day. Lucky for you, Platte River State Park offers glamping cabins with all the amenities of home, so book one to extend your stay. You may be surprised, and certainly a little spoiled, checking in: Surrounded by the seclusion of the forest, the cabins are brand new with modern design, and feature a spacious bathroom, kitchenette and 5 dreamy beds. A stone firepit completes the rustic charm. Pro tip: Roll the bed out onto your private deck to sleep beneath the starry, moonlit sky.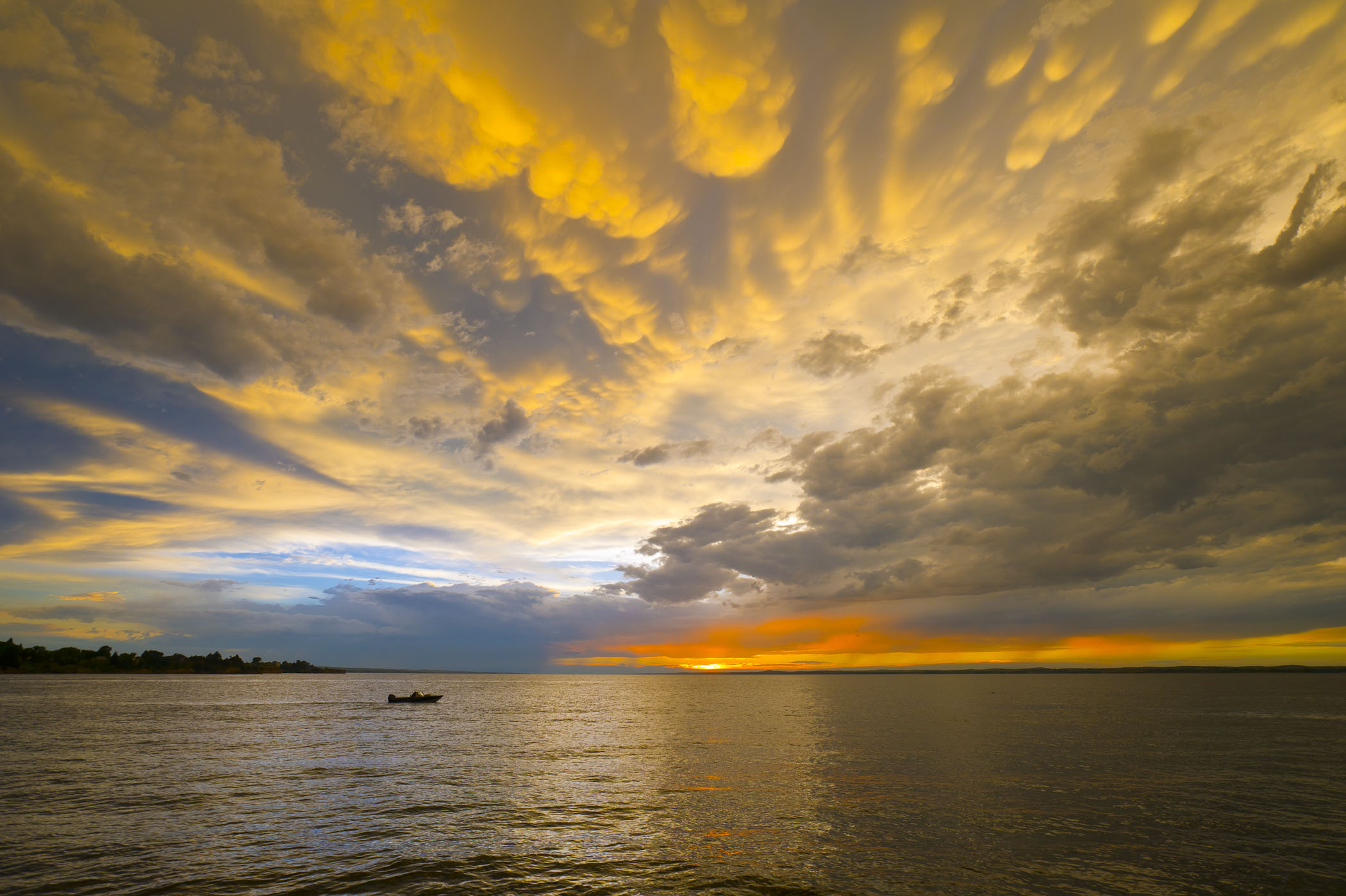 3. Lake McConaughy State Recreation Area, Ogallala With nearly 35,000 acres of water and 100 miles of shoreline, Nebraska's largest reservoir always saves a place for you. The waters are cool, clear and deep—ideal for summertime swimming. No trip to Lake McConaughy is complete without fishing. Local game fish species include walleye, channel catfish, Northern pike, wiper and white bass. Bring your own boat or rent one for the day. If the fish aren't biting, catch some sun on the white-sand beach. Want to make a weekend (or even a week) of it? Reserve a primitive or modern campsite in one of 12 designated areas, many of which line the lake's sandy shore. Don't worry if you forget some essentials—onsite concessions offer dining options, snacks, bait and more, making this a getaway almost too good to leave.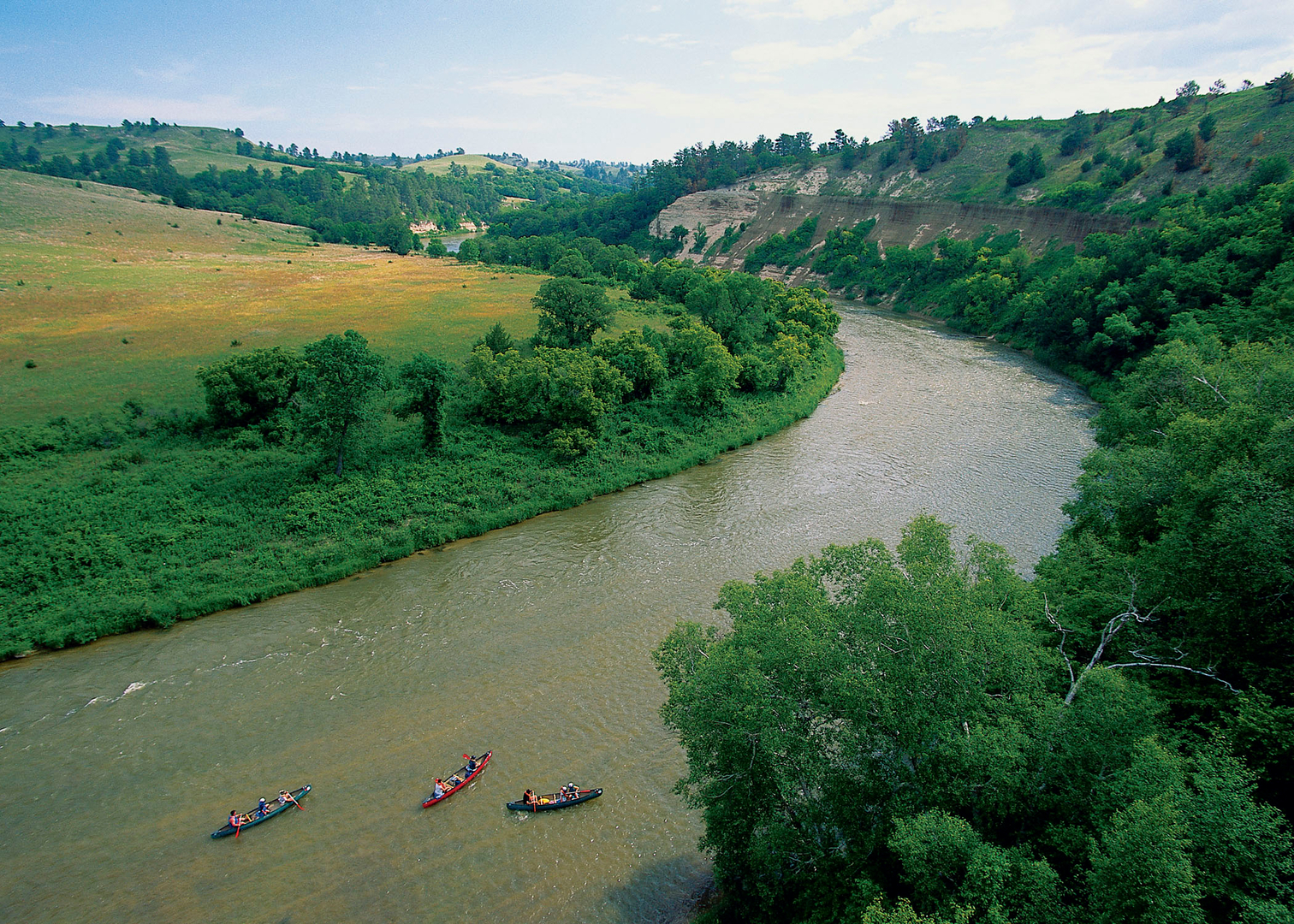 4. Niobrara National Scenic River, Valentine From the Niobrara National Scenic River Visitor Center, you're about 20 miles from one of the river's most sought-after features: Smith Falls. One of Nebraska's most spectacular natural displays, Smith Falls is the highest waterfall in the state at 70 feet tall. A short hike and a walk across the bridge over the Niobrara River will take you right up to the falls, where you can stand underneath the spring-fed water. While you're in the area, don't pass up the chance to canoe local waterways. Area outfitters can provide you with everything you need for a peaceful paddle along the sandstone cliffs of the Niobrara. And while summer is a popular time to explore the river, don't discount fall or spring for fiery foliage and colorful blooms.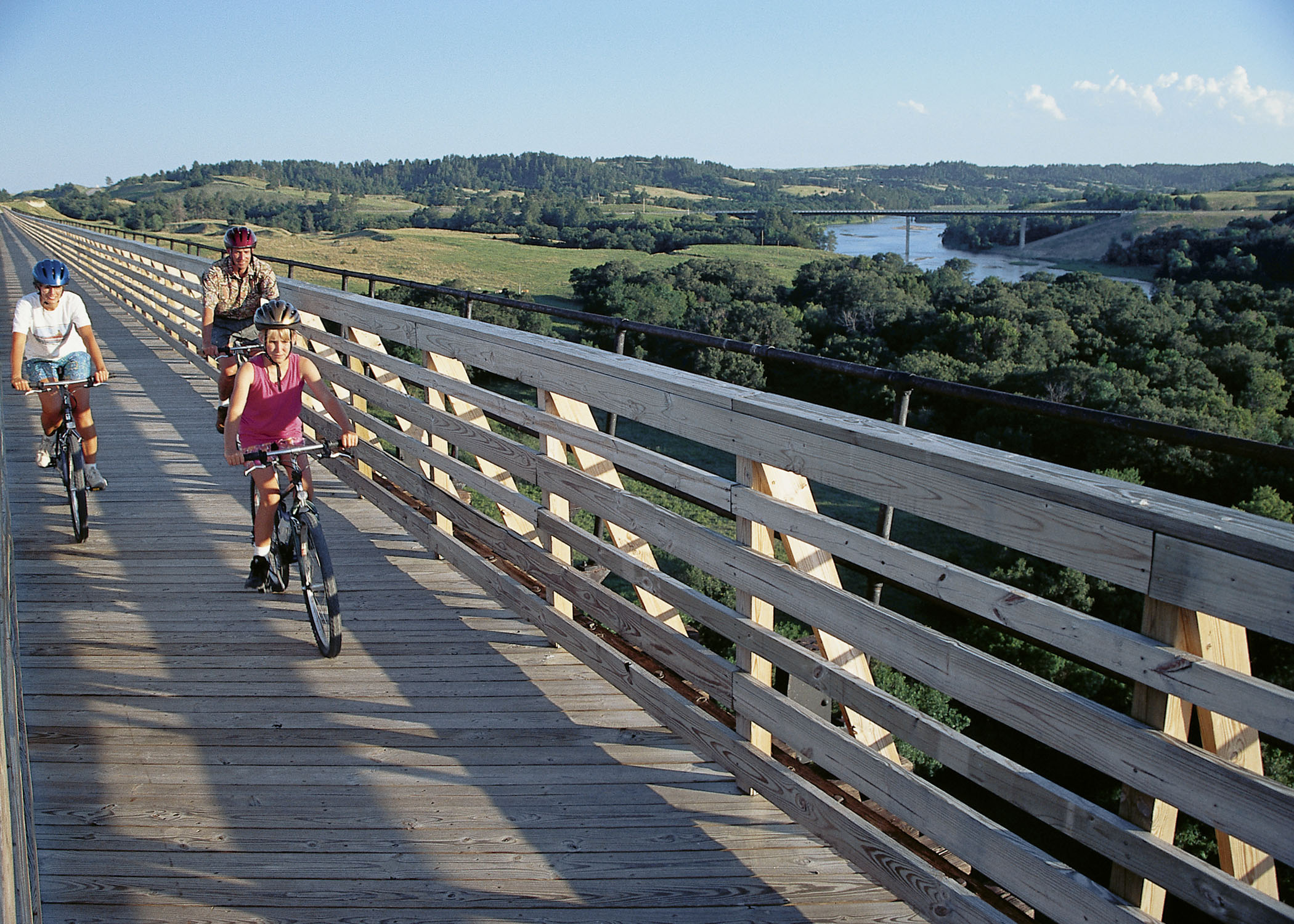 5. Cowboy Trail, Norfolk to Valentine Stretching over the American outback is the longest rails-to-trails conversion project in the U.S. Known as the Cowboy Trail, it cuts a bold path that is at once tranquil and energizing. In total, the trail spans 192 miles, tracing the abandoned Chicago and North Western Railway corridor. Bikers, hikers and other adventurers make the experience meet their needs, whether that's a family excursion, a grueling long-distance push or an evening stroll through the wide-open spaces of Nebraska. However, the gentle curves and elevation of the now-paved railroad tracks are especially popular with cyclists. No matter your mode of transport, slow down for stunning views of rivers, valleys, prairies and woods along any of the trail's 221 bridges.