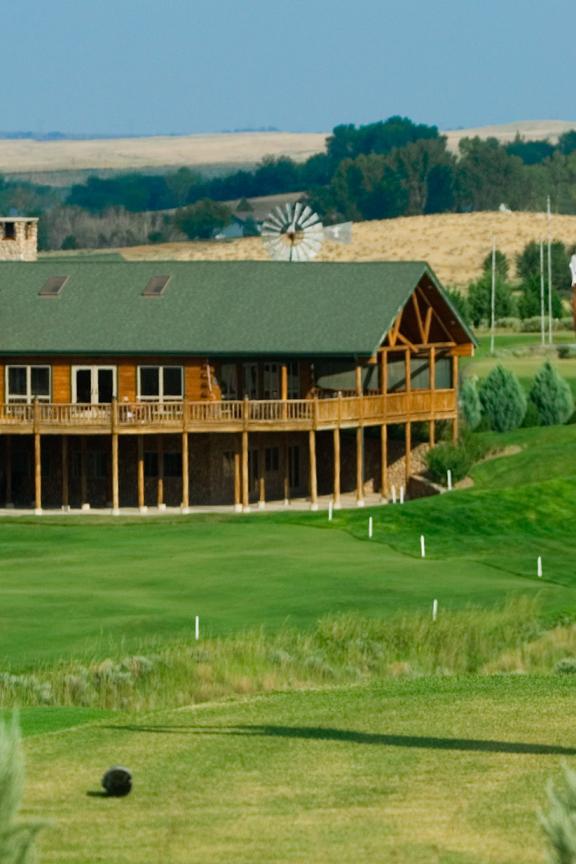 Hey, golfers: Try these 3 Sandhills & Southern Nebraska Clubs
From the Sandhills to the southern border, Nebraska combines great golf with stand-out views. If only your game could be this good.
The Dismal River Golf Club near Mullen called in two of the sport's greatest names to engineer its course designs. Both courses—one designed by Jack Nicklaus; the other by Tom Doak—wind their way through the native grasses of the Sandhills, but each promises a unique experience for golfers. Doak is known for a minimalist approach to golf course design, incorporating the natural flow and features of the terrain into his layouts. Live-chatting with Golf.com, Doak said of the Dismal course: ". . . This project was too special to turn down. We start up in the dunes, but the course works its way down to the [Dismal] river for the last three holes, and that makes it different than all its neighbors out there." Dismal River is a private club that allows limited public play.
Bayside Golf Club sounds more like a Florida course than one you'd find on the Nebraska prairie. But this facility is located near Ogallala on the shores of Lake McConaughy, a 22-mile-long reservoir with abundant water recreation. The course offers Sandhills-like scenery and risk-reward golf in a very playable layout. Following the natural contours of the land, Bayside utilizes some hilly and rugged terrain to provide elevation changes. You won't see any water hazards, but plenty of vegetation and bunkers defend the course. Most holes require a carry across native grass to reach the fairway or green. No. 17, known as "Short but Sweet," features a bunker in the middle of the green. The cool thing is that the contours of the green allow for creative putting lines around the sand if you need to take an indirect route to the cup.
Awarii Dunes Golf Club, located just a few miles south of Kearney near Axtell, is a must-play course for golfers seeking a unique experience. Awarii means windblown in the Pawnee language, and the wind here is a frequent shot-altering companion. Noted golf course architect Jim Engh designed the course so that it fits the land on the southern edge of the Sandhills, but he included some signature Engh features to keep things interesting. Blowout bunkers, natural dunes and native grasses in the rough penalize errant shots, but once you make it to the greens, the real fun begins. Engh is known for his challenging but fun approach to building greens, so look for multiple tiers, multiple mounds and multiple pin placements. Three holes feature natural bowl-shaped greens.
See you on the green.