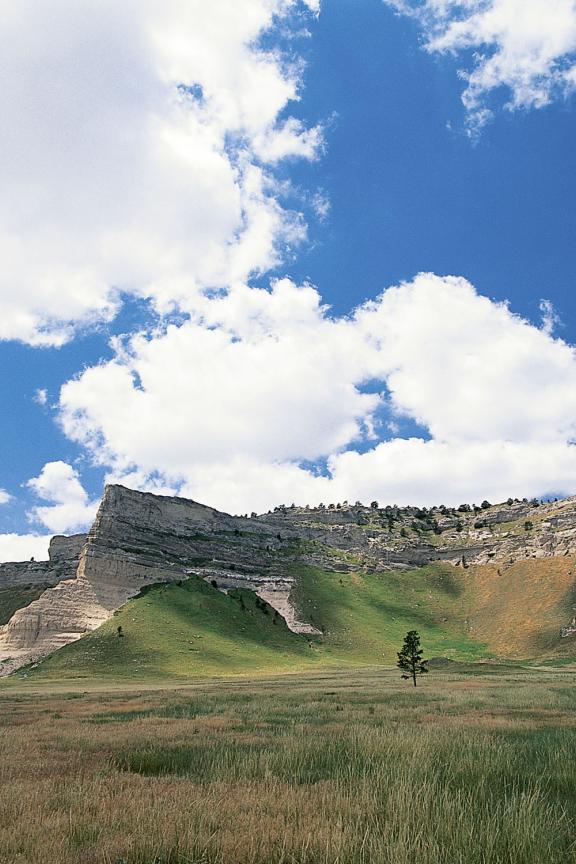 Hit the Road from Bridgeport to Mitchell
Delicious eats, unique pieces of history, and iconic landmarks along the way! Plan your next road trip for the scenic drive from Bridgeport to Mitchell. Venture out to one of the most important landmarks for early settlers, enjoy a delicious bite to eat in a unique and charming atmosphere, and book a stay at a historic country retreat.
A meat lover's paradise! Located in Bridgeport, stop by 385 Meat Market for a delicious meal for lunch featuring products from their shop. While you're there, stock up on fresh Nebraska products including beef, pork and chicken.
Venture back in history and take in various items early settlers used as well as Native American artifacts from the area. Situated right on the Oregon Trail, Mormon Trail and Pony Express Route, the Pioneer Trails Museum practically takes you back in time.
Sip on a house-made wine, beer, or cider and take in the beautiful atmosphere Papa Moon Vineyards, Winery & Cider House in Scottsbluff has to offer. With various family-friendly events held here, it is sure to become a favorite of all who visit!
Complete with stunning views and a plethora of activities such as swimming, human foosball, and camping, Trails West is the place to be. With several buildings available, it hosts anything from business meetings, family reunions and weddings.