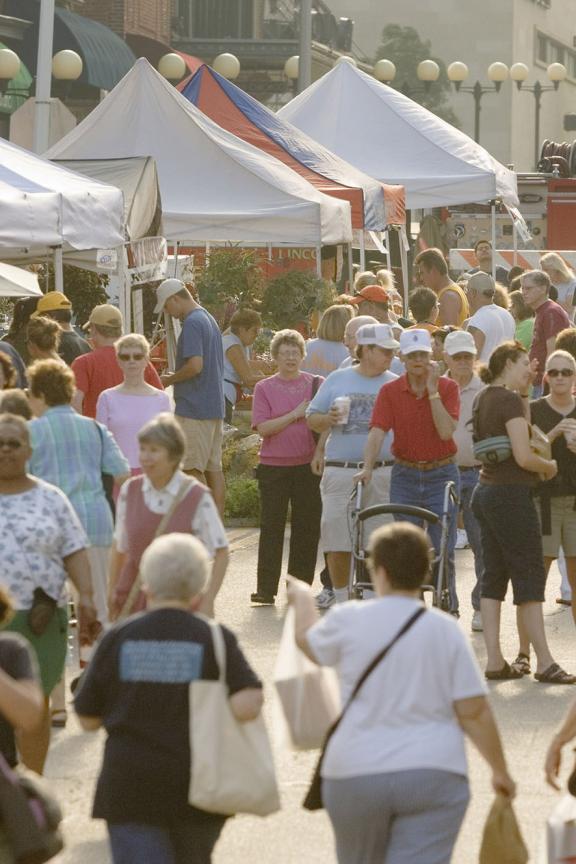 Home-Grown & Hand-Picked: Local Nebraska Products
Throughout Nebraska, you'll discover all sorts of local goods and handmade wares. Across the state's thriving agritourism scene, proud Nebraskans work year-round to bring you edible souvenirs, home decor, self-care goodies and more that are all grown or handcrafted from the land. Get out to local farms and markets to discover these local gems.
Big Springs
Our Lavender Co. grows its own flowers for its range of essential oils, goods and other unique gifts. A mother-daughter trio is responsible for this organic business that includes an on-site store and farm-fresh wholesale. 
Grand Island
In Grand Island, shop raw honey from Prairie River Honey Farm. The farm's natural honey comes from hives located on a USDA Pollinator Habitat along the Loup River. This untamed Nebraska prairie provides the bees with a healthy habitat to produce the purest products.
Bennington
Shop soaps, body and face scrubs, natural deodorant, lotions and more handmade skin products at Prairie Barn in Bennington. Each of the shop's products are made using all-natural ingredients and essential oils perfect for most skin types.
Chapman
Preferred Popcorn, in Chapman, uses homegrown corn to make its award-winning popcorn. Online, you can order organic and non-GMO popping kernels or microwave popcorn with flavors like butter, cheese and jalapeño.
Benkelman
Using fresh soy wax and non-toxic fragrance oils, Prairie Girl Candle Company in Benkelman offers eco-friendly, artisan candles. Hand-poured in a barn in southwest Nebraska, these candles can be found in dozens of different fragrances in stores across the state.
Holdrege
Holdrege's Lucky Beef Jerky uses 100% natural USDA Choice Angus and Wagyu beef to craft some of the most popular jerky on the market. Shop a variety of flavors, like original, peppered and teriyaki, or order your very own jerky-making kit.
Paxton
From pepper jellies to fruit syrups, Rafter 7S in Paxton is your one-stop shop for locally made jellies, glazes and syrups. Rafter 7S crafts its products the old-fashioned way: first, handpicking the freshest local fruits and peppers; then, hand- stirring them in small batches.