Itinerary: Enjoy Picnics, Galleries, Wine & Theatre in Historic Brownville
When Brownville, Nebraska's oldest community, was founded in 1854, it was called the "Cultural Outpost of the West." Today, the riverside village charms with seven historic museums, six art galleries and more. Come see for yourself and discover something new.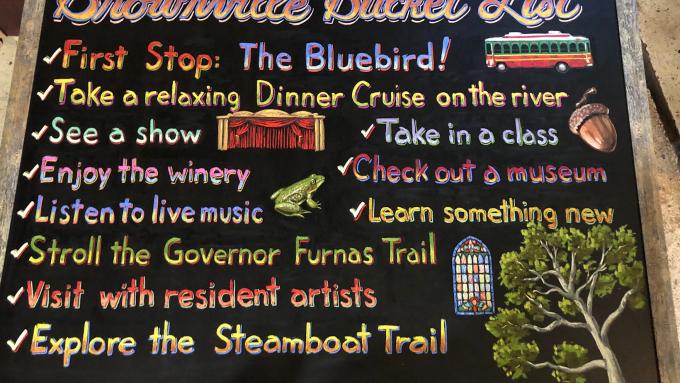 Local's Tip
Visiting Brownville in the Christmas season? Don't miss lighted displays inside the Governor Furnas Arboretum.