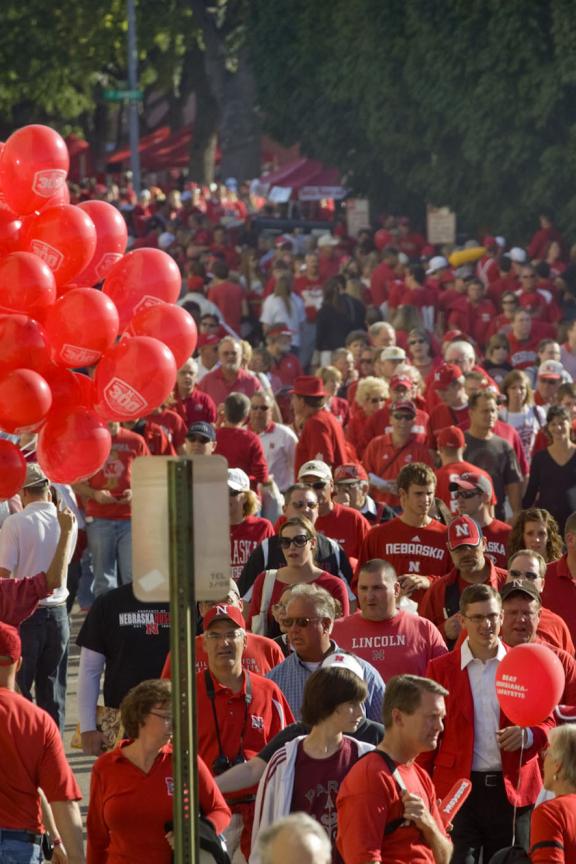 Nebraska Cornhusker Game Day Itinerary
It's football season in Nebraska, meaning Saturdays are all about Cornhusker football! Make the trip to Lincoln to experience some of the biggest traditions in all of college sports.
Friday Night
Explore Haymarket District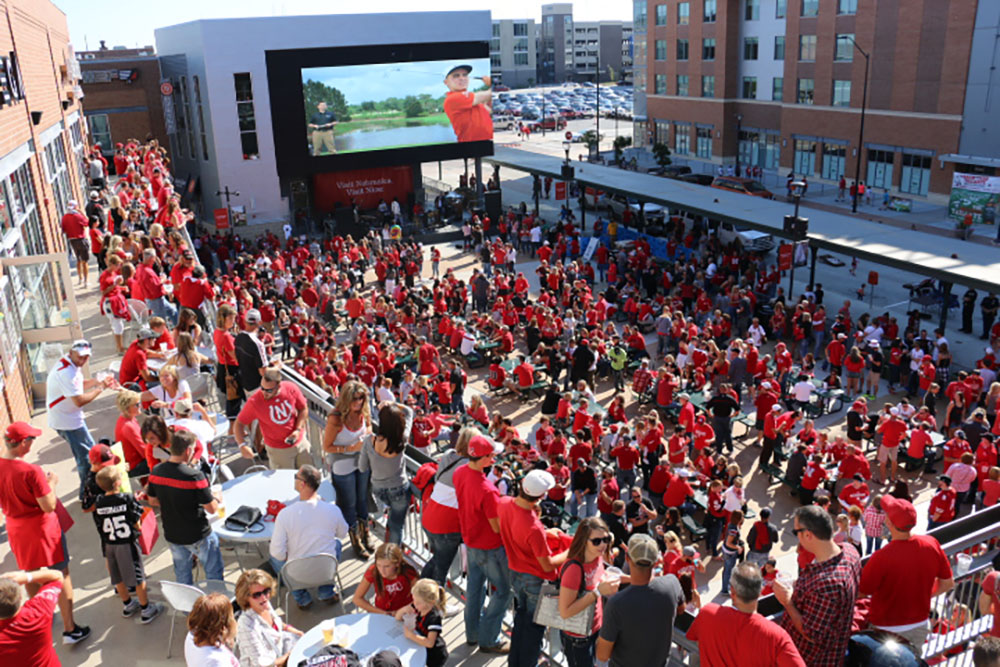 Plan to get into town on Friday. The city is usually buzzing the night before a big game. As you stroll historic Haymarket District, you'll already notice locals donning scarlet and cream in anticipation of Saturday's matchup. Browse local goods from the district's various antique shops and boutiques. Be sure to stop in Best of Big Red to stock up on Cornhusker apparel for the game.  
Dinner at Misty's
If you've worked up an appetite, grab dinner at Misty's Steakhouse and Brewery. Dig into mouthwatering chargrilled steaks, from filet mignon to the 18-ounce T-bone to their famous prime rib — all prepared with Misty's unique house seasoning.
The downtown location is in the heart of Haymarket District, but you'll be in for a treat if you make the 12-minute drive over to the Havelock location. Misty's Pep Band, made up of members of the Cornhusker Marching Band, performs all the school's fight songs each Friday night before home games, a tradition dating back to the 1970s. The band performs two sets, usually starting around 7 and 8 p.m., but plan to get there early to ensure you get a table.
Stay at Graduate Lincoln
Book your stay at Graduate Lincoln. The 231-room property takes you back to your college days but with all the luxury amenities you'd expect in a 4-star hotel. Grab a drink from The Single Barrel and hit the arcade lobby for some retro fun. Around the hotel, you'll quickly notice décor nodding to the state's scenic landscapes and rich history. Then, retire to your guest room, equipped with a king bed with triple sheeting, to rest up before game day.
Game Day
Pregame Meal
Graduate Lincoln is only a 10-minute walk to Memorial Stadium, but if you have time before the game, there are plenty of fun traditions to join in around town.
But first, filling up on a hearty breakfast or brunch is essential. Go for French toast, steak and eggs or the pancake sandwich at The Green Gateau; dig into avocado toast and huevos rancheros at Hub Cafe; or try the omelets, scrambled egg crepes and cornbread pancakes at Cultiva Coffee. For lighter fare, grab your preferred coffee drink and a pastry from The Harbor Coffeehouse.
If it's a night game and you have time to hang out awhile, head over to the sports bar and rooftop patio at Barry's Bar and Grill for drinks and game-day favorites, like loaded nachos, wings and burgers. Barry's is always packed with Husker fans on game days.
Tailgating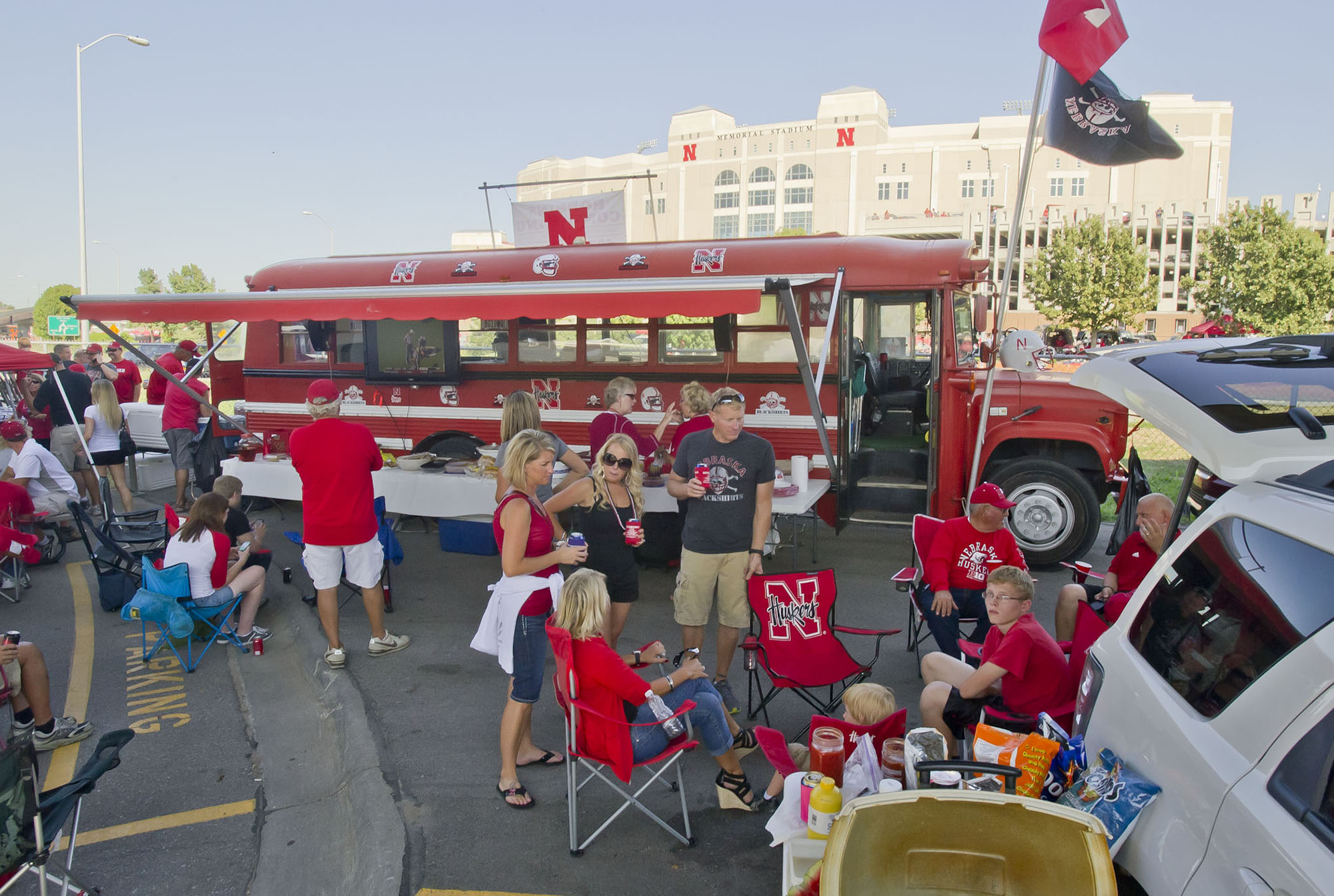 Tailgating is serious business in Lincoln, with fans flocking to parking lots around the stadium hours prior to kickoff. Gather up your crew and pack your coolers, lawn chairs and favorite finger foods for a full day of tailgating fun. 
There are also tailgate parties hosted around town. The Do the Dock Tailgate at Embassy Suites by Hilton Lincoln is a popular pregame stop for Husker fans. This hotel tailgate offers free admission, where fans can get into game day spirit with food, drinks and live music. The 2022 performance schedule features acts like 402 band and Ecko. 
The Railyard in Historic Haymarket District is the ultimate tailgating experience. This outdoor entertainment space welcomes hundreds of Cornhusker fans before every home game. Plus, Railyard is connected to multiple restaurants and bars, like Gate 25 and Longwell's, so you can prep for the game with your favorite beverages and bar food. 
Unity Walk
Join in one of the biggest game day traditions, the Unity Walk. Husker fans and the spirit squads line up and cheer on the team as they make their way into the stadium. The team arrives about two and a half hours before kickoff and enters through Gate 20, passing the Husker Legacy statue.
Pregame Spectacular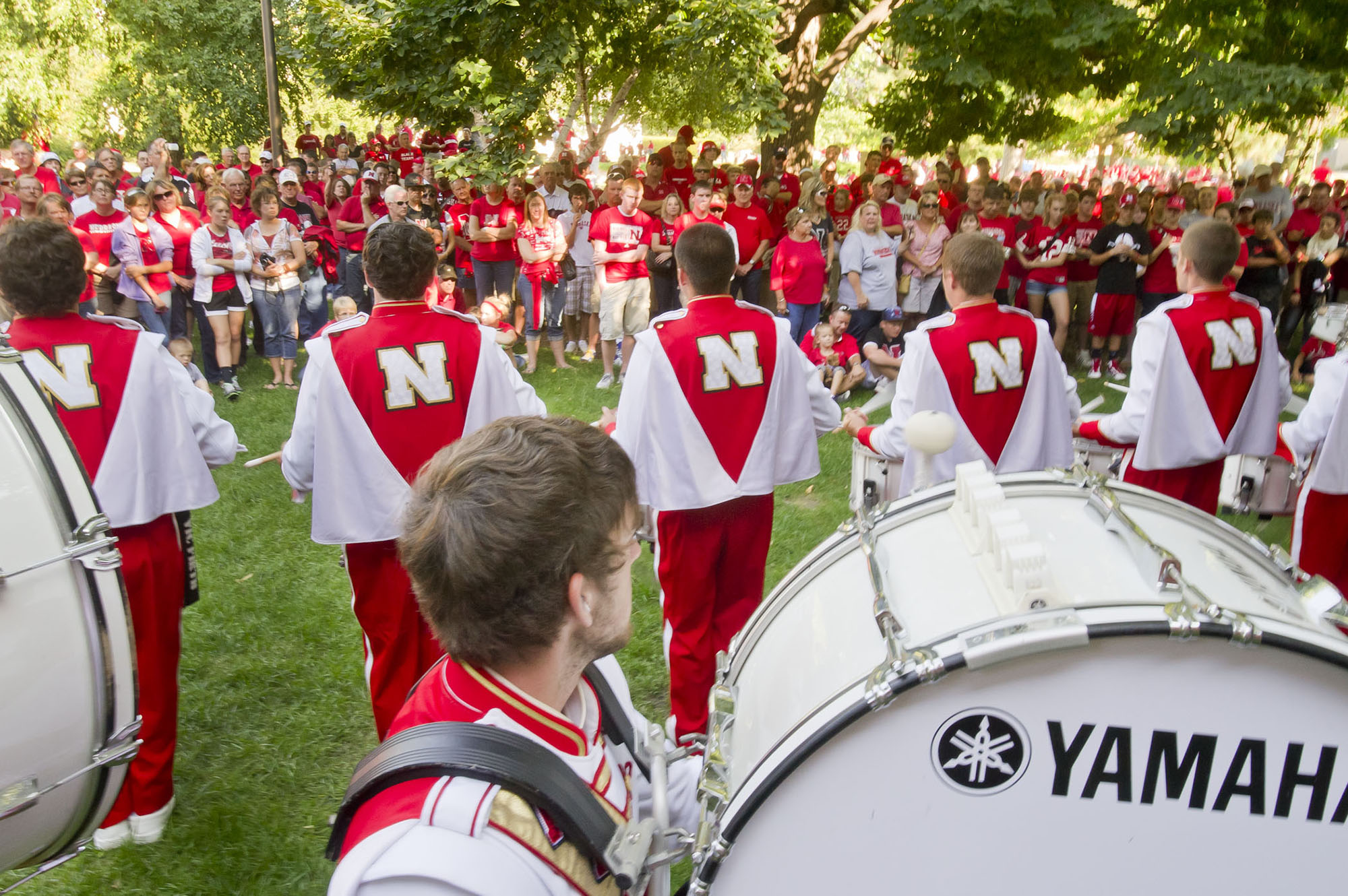 You can catch the marching band, "The Pride of All Nebraska," warming up inside Memorial Stadium five hours before kickoff. See the band performing all of Cornhusker faithful's favorite fight songs. The Pregame Spectacular is free to the public, and fans are asked to enter through Gate 3. If you miss the Pregame Spectacular, you can catch "The Marching Red" performing outside Kimball Recital Hall about an hour prior to kickoff before marching into the stadium.
The Game
It's almost game time! Join nearly 90,000 fans inside Memorial Stadium as part of The Sea of Red. You won't find many fanbases across the country as loyal as this one. In fact, Memorial Stadium has sold out every game over the last 60 years, a streak of nearly 400 consecutive games.
The Tunnel Walk
The Sea of Red gets things started with the iconic "Husker Power" chant. Then, highlights of the Cornhuskers' rich history play on the jumbotron in a pregame hype video. Finally, The Alan Parsons Project's "Sirius" rings through the stadium speakers as players make their way along the Tunnel Walk and onto the field.
Game Day Info & Parking
For more game day information, visit the university athletic site. Here, you'll find scheduling, parking info and a stadium map.
Postgame
Postgame Toasts
Celebrate a Husker victory with a round of local brews from Lazlo's Brewery & Grill or Kinkaider Brewing Company. For a livelier postgame experience, head back to Barry's Bar & Grill to their onsite nightclub, 10 Below, and the ice bar. Or, head back to the Railyard for a nightcap at Gate 25. 
Treats from UNL Dairy Store
If you're traveling with the kiddos, end your night with a sweet treat from the historic UNL Dairy Store. This campus staple has been serving up handmade dairy products since 1917. Get a double scoop of frozen goodness before heading back to the hotel.