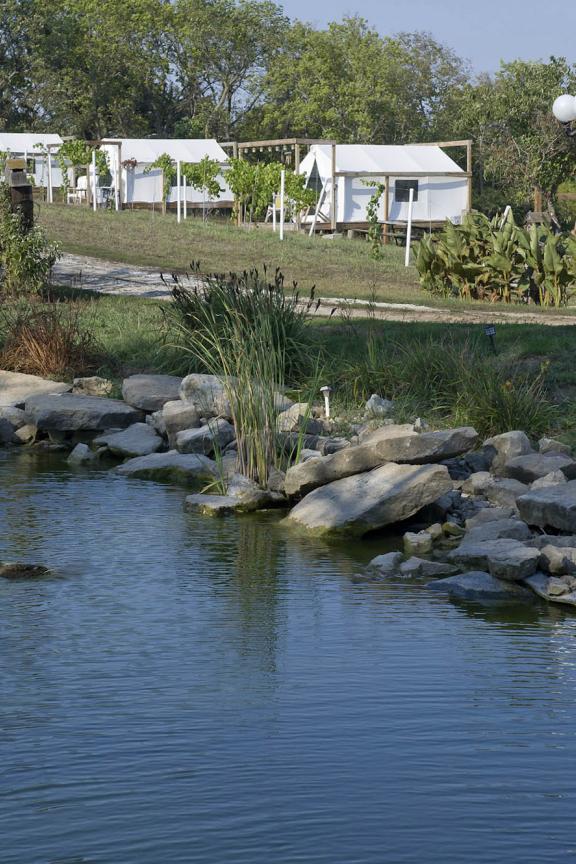 Nebraska's All-Weekend Wineries
Looking for a not-so-ordinary place to stay? Why not overnight at one of the state's wineries, breweries or distilleries for a sip-and-stay experience? You'll find relaxing accommodations across Nebraska with tons of opportunities to sip some of the state's favorite craft concoctions.
Nehawka
Book a glamping adventure at Nehawka's Slattery Vintage Estates. Sample wines and charcuterie and stay the night in fully furnished, yurt-style bungalows that overlook the vineyard. Available mid-May through mid-October.
Plattsmouth
In Plattsmouth, you'll discover Oak Haven Vineyard & Inn. This countryside vineyard offers a comfortable one-bedroom suite, as well as two fully furnished glamping tents. Get away from it all and learn the techniques of wine-making.
Broke Bow
There aren't many better ways to spend a weekend than lodging at a farmhouse brewery and sampling delicious craft beers with friends and family. Kinkaider Brewing Company's Bed & Beer in Broken Bow sleeps six to eight guests and is fully stocked with Kinkaider brews.
North Platte
Venture to North Platte's McNeil House Bed & Brew. This secluded one-bedroom home features a full kitchen, living room and eating area. Plus, complimentary food and beer vouchers to Pals Brewing Company are included with your stay.
Taylor
Bootleg Brewers Sandhills Brewing Co. in Taylor offers eight-person or six-person cabins just minutes from some of the state's best outdoor opportunities. And of course, you'll be able to enjoy plenty of the brewery's craft beers on your stay.